I did some research: Marketing Research

The recently published YouGov survey found just under 50% of millennials were interested in using cryptocurrencies as a primary form of payment as opposed to using the U.S. dollar.
Found little to any direct research of surveys on the demographics of members who engage in faucets. However, I did find that Reddit members discuss in great detail and frequency about faucets. And faucets seem to be discussed the most on Reddit.
The Reddit results
https://reddit.com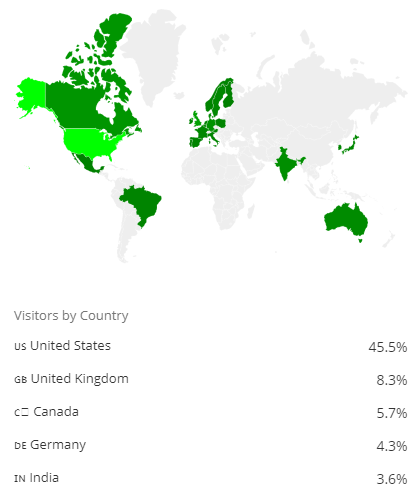 Pulling from the Pew Research poll
69% of Reddit members are male.
64% of Reddit members are between the ages of 22 to 37 (millennials)
29% of Reddit members are between the ages of 38 to 53 (generation X)
6% of Reddit members are between the ages of 54 and 72 (boomers)
1% of Reddit members are 73 or older (silent)
Looking at Alexa the top 5 countries that access Reddit are
United States 53%
United Kingdom 8%
Canada 6.5%
Australia 3.5%
Germany 2.5%
Income
30% make less than $30,000 per year
34% make between $30,000 to $74,000
35% make $75,000 or above
Device Type
Windows Desktop 36%
Android 31%
Apple IOS %17
MacOS 11%
Linux 3%
The Take away from this? Advertise Markethive on Reddit. But we can safely assume a similar demographic is found in the membership and visitors of the popular traditional faucet systems.
The following media is used primarily and almost exclusively on faucet, bounty and airdrop sites and has been researched and found legitimate for your ad campaigns.

Main Stream Crypto Ad services
Main Stream Social Networks
MLM ad systems delivery
Folks I DO NOT recommend these systems. These are here for your awareness and comparison. You are welcomed to join them and report how effective (or ineffective) they are building awareness, reach, quality associates, etc. I have tested 4 of them and none of those four produced anything of value. I spent $500 and ran several banner ads simultaneously in IBO and received 12 visits (according to Markthive tracking) and received zero registrations. However, IBO reported I had a grand total of 70,000 views and 5,000 click throughs. I also put the same Widget in my IBO profile page. I spent over $1000 with Apsense and got 2 registrations over the span of a month. I got similar stats as IBO, with Markethive showing a handful of connections and Apsense reporting 10s of thousands of click throughs.
The Winners
The following are considered winners because the results I got were stellar with incredible returns for the money invested. For instance with a $20 Bitter.io campaign I received over 20 registration over the 3 days it ran, and their stats were nearly identical to our (Markethive) stats.
Bitter.io
Trafficly
Hashing Ad Space
adBTC

The Losers
The following gave practically no results, engaged in deceptive robots and falsified tracking clicks reports. All are from the MLM markets.

Apsense
MLMGateway
IBOToolbox
PowerLeadsSystem
As we at Markethive engage this list in advertising, we will report the results.
Thomas Prendergast
Hive Keep Advertising and Marketing