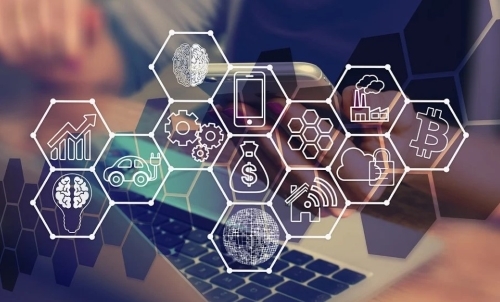 New Developments Happening in the Blockchain Space - September 27th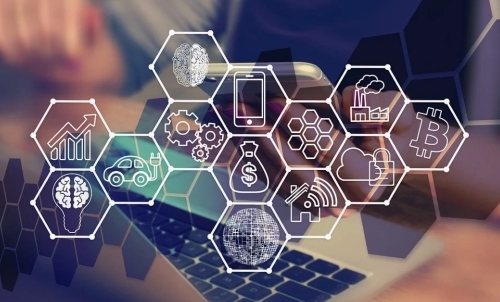 Image Source: Pixabay
---
Cross-Chain Bridges That Connect 5 Different Blockchains to Ethereum
During the last few months, cross-chain bridge technology has grown a great deal and users can now swap assets between a myriad of networks. Today, between eight different bridges there's $7.6 billion total value locked across these platforms.
There's a decent quantity of cross-chain blockchain bridges these days and it has allowed users to do a variety of different decentralized finance (defi) techniques. Interestingly, a great deal of bridges connect to the Ethereum (ETH) network, as they have Ethereum Virtual Machine (EVM) compatibility.
Since these connections have been made, a great deal of value has been flowing between a myriad of chains and the Ethereum blockchain. The following post mentions a number of bridges cryptocurrency participants can use to achieve cross-chain swaps. Read More
---
Imminent Bitcoin Upgrade Is One for the Ages, According to Crypto Exchange Kraken
Crypto exchange Kraken says that an upgrade for Bitcoin (BTC) coming in November is "one for the ages."
In Kraken Intelligence's latest report, the exchange explains that Taproot – which is comprised of three Bitcoin Improvement Proposals (BIPs) – will revamp multiple aspects of the world's biggest crypto by market cap. Read More
---
Cardano's 'Hydra' Upgrade Aims To Supercharge Blockchain Scalability, Powering Enterprise Use Cases and DeFi
Input Output Hong Kong (IOHK) says it's developing a layer-2 upgrade for Cardano's blockchain after the crypto's mainnet was updated last week.
Cardano founder Charles Hoskinson tells his 690,000 followers that a new venture called "Hydra" is in development on the new Alonzo hard fork to improve aspects of scalability and storage.
David Orr of IOHK explains that while they plan to improve Cardano fees in order to balance user costs, stake pool operator rewards, and network security, they likely won't be low enough for "real-world use cases," which is what Hydra intends to address. Read More
---
Mastercard buys blockchain analytics start-up CipherTrace
Mastercard has entered into an agreement to purchase blockchain analytics start-up CipherTrace for an undisclosed amount.
The deal marks the latest sign that major corporates are warming towards cryptocurrencies, following similar trends amongst companies like Amazon and PayPal.
Based in California, CipherTrace develops tools and solutions to help government agencies and businesses detect and stamp out illicit digital currency transactions.
The company sits alongside competitors like Chainalysis and Elliptic as the elite blockchain analysis firms that have been growing rapidly alongside digital assets this past year. Read More
---
The Biggest Ponzi Of All Time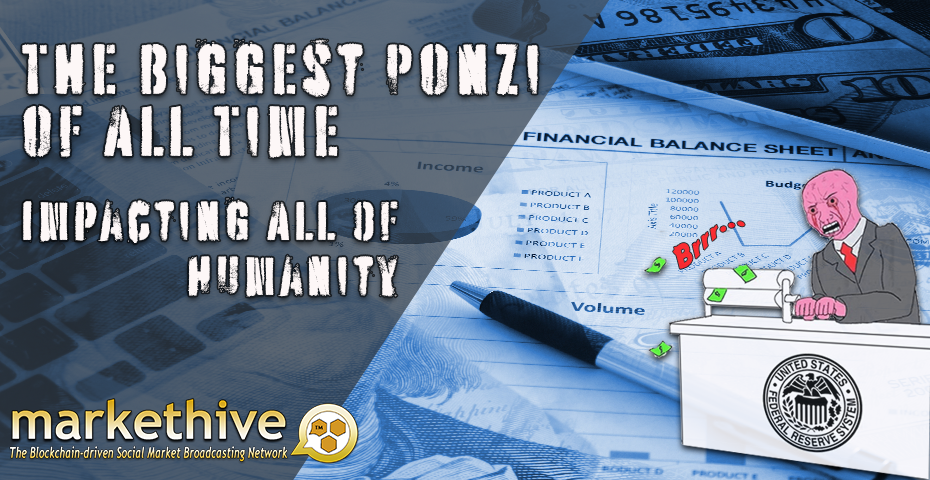 Impacting All Of Humanity
Many of us have been victims of crypto scams, and yes, they are out there in droves. We've all heard the comment, "Bitcoin is a Ponzi scheme." But who is saying this about the cryptocurrency that has earned the right to be the store of value for all cryptos and labeled "Digital Gold"?
The statement is a falsehood that's knowingly propagated by bankers and unknowingly spread by ignorant, no coiners. It's being used as a ruse to deflect from one of the biggest and longest-running Ponzi schemes of all time. A system so fundamentally flawed that it's flabbergasting to see that it exists to this day.
I am, of course, talking about the fiat money system—a proverbial house of cards, where billions of sheeple seek cover. With the assistance and research conducted by Coin Bureau, we look at the matrix equivalent of the monetary red pill, and by the end of this article, you will never be able to look at that money in your wallet in the same way again. Read More

---
Can El Salvador's Bitcoin Adoption Trigger a Domino Effect?
El Salvador is witnessing quite a busy time this month. It became the first country in history to make the largest cryptocurrency, Bitcoin, a legal tender on 7th September 2021. Expatriate advocates in the real world say it will cut commission costs of billions of dollars sent home from outside, but critics warned that it can spur money laundering.
The plan launched by young and charismatic President Nayib Bukele aims to save Salvadorans 400 million dollars each year on payment commissions, mostly shipped from the U.S.
The news was welcomed gladly by the citizens as it came as a big financial relief for the population. Even today, 70% of the country's population remains unbanked. The implementation is in full swing as the government has already been installing ATMs of its Chivo Digital wallet that will allow the exchange of cryptocurrency and dollars. It would also let you withdraw without commission. Read More
---
Everything You Need to Know About PancakeSwap and Binance Smart Chain DEX
We all are aware of the working and functioning of centralized exchanges such as popular crypto exchanges Binance and Coinbase, which are operated by a single corporate body. Unlike these exchanges, decentralized exchanges allow their customers to trade without the presence of a middleman or a single authority. It should be noted that a majority of exchanges of these kinds are based mostly on the Ethereum blockchain — this is the place for the occurrence of a lot of decentralized finance (Defi) actions.
Well, in this article, we will be discussing PancakeSwap in detail, starting from the fact that Pancake swap is a decentralized exchange, and instead of being built on the Ethereum blockchain, the swap smart is developed on the Binance Smart Chain. As a result of being built on the Binance Smart Chain, the PancakeSwap coin offers significantly lower transaction fees than Ethereum. This article will be an answer to all the queries that end in searching for a 'beginners' guide to PancakeSwap.' Read More
---
Why blockchain has not yet become widely used and what will it take to make it happen?
Are governance and politics holding blockchain technology back?
We continue observation of what is holding blockchain from its potential. A stated earlier in, "Are concerns of energy Scarcity Holding Blockchain Technology Back?," we believe concurrent obstacles hold blockchain technology back: Energy Consumption, Governance and Politics, Regulatory Compliance, Timing, and Technology. Recall the logic from Tolstoy's "Anna Karenina Principle"1; "deficiency in any one of several factors will doom an endeavor to failure." Let's look at how governance and politics influence the acceptance of blockchain. Read More
---
Music blockchain Audius secures $5 million funding from Katy Perry, Little Nas X
Blockchain-based decentralized music streaming platform Audius has secured $5 million funding from leading names in the industry, including Katy Perry, rapper Little Nas X, The Chainsmokers, and Jason Derulo. The Rolling Stone reported that Martin Bandier, the former CEO and Chairman of Sony/ATV Music Publishing, is also a backer. The funding was secured after the Spotify rival reached the six million user mark.
Music streaming services collectively account for over 443 million subscribers, with Spotify alone having 165 million paying users, and the industry is estimated to be worth $13.4 billion in 2020. A recurring issue with mainstream streaming platforms is that many musicians, especially those struggling for greater exposure, believe that they don't get a sufficient cut of the revenues. In addition, when uploading content in these services, artists risk having their work copied or illegally monetized by outsiders. Read More
---
Enya Launches a New Ethereum Scaling Solution of Boba Network
A leading developer of decentralized infrastructure solutions, Enya announced the launch of the mainnet beta of Boba Network.
The mainnet beta of Boba Network is a next-generation Ethereum Layer-2 scaling solution. According to the team, it reduces gas fees, enhances transaction throughput, and increases the capabilities of smart contracts.
In addition, Enya said that DeFi and NFT apps currently cost-prohibitive on Ethereum become affordable on Boba. As of now, Boba stands out among Ethereum Layer-2 solutions. Read More
---
Disclaimer: These articles are provided for informational purposes only. They are not offered or intended to be used as legal, tax, investment, financial, or other advice.