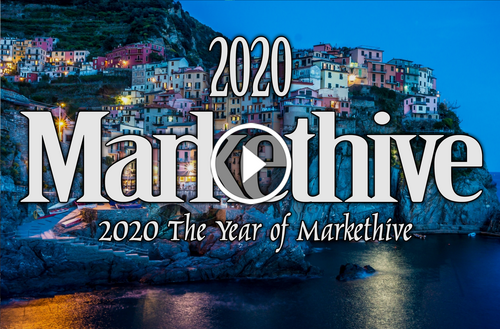 Alexa Rank reached so far
Markethive runs with the Big Dogs now, here are the reasons
Alexa ranking is now under 10,000 (8,965 at this writing) which means
150,000+ unique daily visitors (internal data confirmed by WorthofWeb https://www.worthofweb.com/website-value/markethive.com/ )
Over 20 million monthly impressions
Domain worth over $4 million just based on traffic
Similar Banner programs to Markethive cost $15,000 and up to run a full month.
Example
CoinMarketCap Alexa 584 Cost for full month ad $285,808 USD
Contelegraph Alexa 2,795 Cost for full month ad $21,000 USD
Warriorforum Alexa 4,340 Cost for full month ad $38,700 USD
Coingecko Alexa 6,645 Cost for full month ad $33,488 USD
Newsarama Alexa 16,249 Cost for full month ad $17,847
The Banner Exchange
(One of the many benefits of our first loyalty program)
The upgrade to Entrepreneur One gives exclusive reseller rights to Markethive's total site impressions. Each limited E1 (Entrepreneur One Loyalty Program) will max out at 500 subscriptions. With this scenario, as Markethive has already reached massive traffic and continues the meteoric climb, we can assume that by the end of the year, Markethive traffic will reach into the altitudes of Alexa rankings similar to our exceeding CoinTelegraph (Estimated impressions per month: 255,735,720) and WarriorForum (.Estimated impressions per month: 71,503,740).
Markethive is projected to reach somewhere within that range by years end. Even at todays impressions of over 20 million per month, the earnings just from reselling ad impressions per E! subscriptions, based on the max of 500 subscriptions would earn to day over $2000 per month and projected to climb to between $7,500 to $25,500 based on .05 per impression. Even lowering that estimation to just a penny per impression still yields a major profitable return. This is what drives Markethive, to build real business solutions for our members. It is the core of the Loyalty programs. To join the limited Entrepreneur One (E1) loyaty program just navigate to https://markethive.com/?upgrade (make sure you are logged in first) and join the program. It is limited to 500 and these accounts are going fast.
New Video System
Markethive has begun our migration to our own video system. No longer required for you to connect your Youtube account to Markethive to display videos, now any video can be displayed throughout your system with just simply adding the videos link at the point of post.
This is all in preparation for Markethive launching our own video platform at http://markethive.tube/ This new system will have the following features built into it.
Live video broadcasting and publishing to the top 5 video systems (depending upon your registering your account to Markethive. Youtube | Vimeo | Dailymotion | Facebook | Twitch.



Your Video channel will include a live newsfeed other members can post to similar to Youtubes Community channel https://www.youtube.com/markethiveceo/community but will also allow remote publishing from other networks.

Auto publishing to 20 video and social platforms with one upload to Markethive. https://www.lemonlight.com/blog/20-places-to-post-your-video-now-that-its-done-1/


Produce live interactive web conferences as the web conference system will integrated into Markethive's video platform. Recording and broadcasting built into the system



Markethive's old Youtube API system has been removed. If you had archived videos within that system, you will have to start a new with the new system as it was not possible to transfer the old system over due to Youtube preventing us from accessing the required account codes to do so. We apologize for this disruption, but it was not possible to move forward without this disruption.
Public Crowd Funding
We are going to launch our official crowd funding campaign this first quarter of the year. This means a significant ICO style marketing campaign, utilizing a top industry consultant, influencer Youtube channels, and press releases. The traffic will flow to our crowd funding site, which will be replicated for all Entrepreneur One loyalty members and will also rotate all the traffic to the root domain to be shared with active Entrepreneur One loyalty members. There is a major benefit to the EI loyalty members and that is receiving a matching bonus for all ILP's that are acquired through the campaign site. What this means as Markethive acquires more ILP members, our Entrepreneur One loyalty members will receive matching ILP shares.
Crowd Funding will drive new business via new traffic from well targeted audiences. We have literally been preparing for t5his launch for several years. We are very close to launching our first wallet allowing certified members to transfer coin to exclusive exchanges. Markethive and our dynamic ecosystem is about to become mainstream. We are targeting gaining over 1 million new members during this campaign.
If you want to be part of this, you need to be upgraded to the Entrepreneur One loyalty program found at (must be logged in) https://markethive.com/?upgrade .
This is our first loyalty program and will be our most lucrative. It is also limited to 500 members, after number 500 upgrades, it will never be available again.
Listing on Exchanges
We are now aggressively working to get the MHV coin listed on a few top exchanges. This should go pretty fast as the integrity of the MHV coin is stellar. Highly ranked Alexa score. Millions of coin transactions on the blockchain. A growing active community. A massive amount of positive articles on thousands of media sites, press releases, forums, etc. An A+ BBB rating. An active and running system.
Example of the requirements as stated from Poloniex:
Straight from their websites: "We don't have a definitive set of criteria as each project is unique. We listen to the community and select projects that we believe are unique, innovative, and that our users would be interested in trading." If your coin isn't complete vaporware and has real demand, you shouldn't have too much of a problem getting it listed. Poloniex cautions they cannot list coins that resemble securities. Their website explicitly mentions The Howey Test. Assuming you read our Guide to Launching an ICO, you know the importance of the Howey Test. But just in case you need a refresher: The Howey Test was a precedent from a 1946 Supreme Court case. The ruling gave the SEC guidelines as to what could be considered a security. So, make sure your coin doesn't resemble one.
The leads or other developers of your coin must have fully verified accounts on Poloniex. With new coins trying to get listed daily, it would be arduous for the Poloniex team to manually verify the identity of everyone submitting. Poloniex does not require or accept payment for listing, so you don't have to budget for that to get your coin on the exchange. The process is relatively simple.
Here is the link and as you can see, we will cruise easily through this process of getting listed.
https://www.coinist.io/how-to-get-your-digital-token-listed-on-an-exchange/
Which now leads us to….
The Wallet Loyalty Program release
Our wallet is going to be released in phases or waves so to speak. The first release will make the wallet available to Entrepreneur One Loyalty Members. This release is imminent. The next release will be rolled out after the Vault is completed and will be included in Markethive's entry loyalty program.
The "apprentice" loyalty program is in the works and will be released soon, but as far as date setting goes, we do not do it. I will expand more on our new loyalty programs here in the near future.
Eventually the wallet will be open to everyone, but government regulations are slowing it down.
The Loyalty programs
Markethive's first and enterprise level loyalty program is the Entrepreneur One Loyalty program. It includes every current and coming platforms like the Banner exchange, the Press release exchange, the video ad exchange, the social network broadcast exchange, the NewsFeed Boosts and the list will be infinite. It also rewards 12 months with a 1/10th ILP (Incentivized Loan Program). It is limited to 500 members.
Once filled Entrepreneur Two will be released, it will cost more, will not include the banner exchange and the 12 month loyalty reward is reduced to 1/20th of an ILP. It will be limited to 1000 people.
The Entrepreneur Loyalty Program will continue to release different levels as the company expands it's services.
There will also be an entry level loyalty program (apprentice) as well as a mid-level one (journey). The entry level will have a handful of benefits, like a matching bonus lock, the wallet a dn access to membership searches, messaging and deeper analysis of who has visited your blogs and profile page.
The mid-level loyalty program (journey) will be focused on delivering the same benefits as the entry program and in addition greater rewards for completing the automated tutorials and blogging and blog subscribing.
Loyalty programs reward you for making a monthly monetary commitment to Markethive. Loyalty programs give you greater advantage, reach and benefits free members do not receive. Similar to LinkedIn.
Pruning Policy
Markethive does not terminate accounts based on behaviour, or policy violations. If you want your account deleted, only you can do so. There are two ways to delete (completely removing all your content, videos, blogs, newsfeed posts and comments, coins, friends, associates, etc.

Log in and go to Settings (https://markethive.com/settings) > Profile Page and click the delete Account link and confirm 2 times and your system will be completely purged and all activities and remnants of your existence in Markethive will be gone, forever with no options to restore. Or….




Do not login for over 6 months and your account will automatically be pruned, terminated all evidence, friends, associates, coins, holdings record, images, videos, (everything just like delete above) will be deleted permanently with no options to restore. This is because we are going to be enacting KYC to make sure all members are legitimate members, to prevent scamming and fraud from the system. This will also satisfy the ever encroaching anti-terrorist laws of the United States and other world principalities.




If you were a BOD holder from the defunct Shell Holdings, your BOD was grandfathered over to Markethive and converted to an ILP. If you terminate or allow your account to be pruned, you will have forfeited that conversion with no ability to retrieve it. It would be wise to pay attention, because Markethive is going to achieve success.



If you have not logged in in a long time, yet received this email, then it would be an urgent matter to log in sooner than later. If your account has already been pruned, due to not logging in over 6 months, then you will not receive this email.

We project Markethive will achieve over 1 million subscribers or more by years end of 2020. We do pray you will stay the course with us.
Our Support dedication
We are currently using Telegram for our support, which runs 24/7. It is a community based system, so all support issues are broadcasted to the entire Telegram group members. Full transparency and allows us to deliver to you a better support experience than found anywhere else. Consider Facebook, Google, LinkiedIn, Uber and Twitter having some of the lowest rating for support, Google support is a number that never answers and an email that never get's returned and a forum that is never responded to.
But the mother of all worse support is IBOtoolbox. The only satisfaction you will ever get there is they use Paypal and when you do a chargeback, they do not even repond to it, so you can always get your payment returned. The humorous part is their support forum is over run by spammers and porn/ Honestly, how can companies behave so callously and stay in business. Now to be fair…
There are companies out there with incredible support and on my top of the list is Knownhost. They only support via email, but are fast, responsive and effective. This is why after 10 years I still host all my non Markethive domains with them. I give then an A PLUS! Amazon is another stellar company in the support field and deserve an A PLUS as well. I am never dissatisfied when I need to contact them, ever! And second place goes to GoDaddy where they annoy me a little bit with their interface, their support is quick, intelligent and responsive, so I give them an A.
I was raised in my early years of business by a wealthy business man who drove into my head, deliver the very best quality backed up by the very best service and support and you will be successful. Simple as that, and that is Markethive!
Focus on Quality is our prime objective
It may have taken us 20 years to build Markethive, but not only is Markethive innovation above and beyond any potential competitor, but attention to excellence and perfection are built into our DNA. We are never satisfied with "Good Enough" or even worse, "What do you expect for free?" We are dedicated to deliver the very best quality systems and we compete within ourselves, rarely paying attention to how others may try to do it. Innovation, not replication, quality instead of mediocrity, offering tutorials to help gain understanding and perspective creating loyalty, yep this is Markethive and it belongs to you our members as well.
Building a Nurturing Culture
Requiring all members to validate their true identity is done to make sure the culture in Markethive is populated with real people revealing their real identity. This is done to prevent hacking, scamming and criminal activities. A true validated identity fosters trust and relationships. KYC also makes it easier for Markethive to operate worldwide especially within those countries who have set up severe obstacles in regards to crypto and their KYC|AML regulations. Case in point is this article
Deribit Releases Specifics of New KYC Policy Following Move to Panama
Deribit, a crypto futures and options exchange that is moving from the Netherlands to Panama to avoid Europe's new Anti-Money Laundering law has released its newly updated Know Your Customer (KYC) policy.
In a Jan. 17 blog post, Deribit clearly said that its relocation to Panama has been mainly caused by the new Anti-Money Laundering Directive (5AMLD), a major European law that aims to tackle money laundering and terrorist financing by stricter regulation of crypto-related businesses.
https://www.investing.com/news/cryptocurrency-news/deribit-releases-specifics-of-new-kyc-policy-following-move-to-panama-2064305
Markethive is delivering a unique system, where our coin is not for the sake of raising funds, like every other crypto enterprise, but to fuel our own ecosystem. Here is the basics of our system as simply as I can illustrate it.
We are populated with likeminded entrepreneurial people from all walks of life, from every country in the world. A true melting pot all with a desire to achieve financial freedom and economic sovereignty.




Markethive offers an Inbound Marketing platform on par with the best platforms like Marketo (recently sold to Adobe for $4.75 billion). Inbound Marketing platforms include: Customer | Lead acquisition and management systems (CMS); Email broadcasting and autoresponders; Lead capture funnel pages; Landing and sales pages; Community based (exclusive to Markethive) Social Network broadcasting (like Hootsuit); Blogging platform (exclusive Markethive feature broadcasting to subscribers Wordpress); Automated educational tutorials (exclusive to Markethive); Lead associates nurturing (exclusive to Markethive your leads or associates, "members" are offered to get paid to use the system, take the tutorials and promote the system subscribe to your social networks and engage in the community.); Content production via blogs, and a whole lot more in building and maintaining campaigns, coops, rotational traffic, etc.




Store Fronts that integrate referral accounts, shopping carts, recruiting pages, integrated Ebay, Amazon, Etsy etc., selling platforms.




Production of digital media content from a large population of members that pays you to subscribe and pays you to publish. Where best content gets added to the Markethive distributions systems earning even more for the producers.




Community based News Feeds, groups and support platforms that build a community as well as Internet reach and seo dominance (exclusive Markethive service)




Advertising services: Banner Exchange, Press releases, Editorials, Sponsored Articles, Live (Influencer) Interviews, News Feed Boosts, Videos, Social Network Broadcasting, WordPress Broadcasting, and more.



Building an empowered community is the primary vision of Markethive. Incentivized, ongoing training, comradery, common mission, integrated growing community. It is being the building of the community with access to these powerful tools and commerce platforms that delivers unparalleled results.
Markethive has produced the ability for every individual in every diverse culture in every country the ability to build a real financial solution, a sovereign freedom that this system offers; that no other system has envisioned or come close to achieving.
And that is a nurturing culture and is exactly why Markethive is dedicated to create and is delivering; a real membership of verified and validated likeminded members.
Markethive Morning live broadcasts
Markethive will be broadcasting live video broadcast talk shows several times per week. They will be live video broadcasts and will be broadcasting from the Markethive Newsfeed for now as well os direct via Youtube.
These broadcasts will be called Markethive Live until we come up with a better brand. Feel free to make suggestions in the comment section of this blog.

See you all there
Thomas Prendergast
Markethive