The Markethive Boost

The idea comes from Facebook. It means you publish to your Newsfeed. Some copy, a link, a video, an Image and your friends see your post. That is the basics. The reality is a little different.
Facebook algorithms significantly reduce the number of friends who see your posts. If your friends do not engage your posts with likes, shares and comments, only a small handful (like 5 or 6) out of your total friend count of 4000+ will see it.
Facebook also does the same to your "fan" pages. After spending time and revenue to build a significant following, your posts will only be seen by a handful of followers.
Facebook came up with "The Boost" to exploit your frustration of your news feed posts not being posted too and even more egregious is after spending time and money building a large following with a Facebook page News Feed posts were only posting to less than 1% of your followers.
Facebook Boosts cost as much as $1000 to post your News Feed post to a maximum of about 500-700 members even if your Friends or Page followers number in the 1000s. I think you see were there is much room for improvement and Facebook posts are really limited to their reach and too expensive for the majority of aspiring entrepreneurs.
For instance, at the time of this recording, Markethive's Facebook page has about 10,000 followers. When we post to the News Feed we get less than 10% of the members reached (in other words our post was only made available on the news feed of 141 people). However Facebook is quick to alert us a boost is available.


However for $1000 Facebook will publish our Newsfeed post to an additional 5,000 of our 10,000 followers.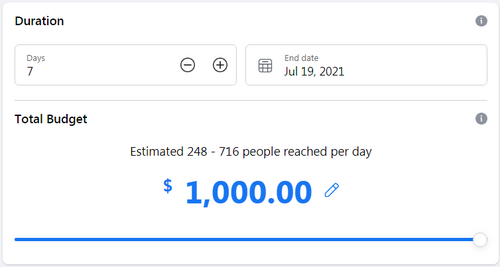 I hope this illustration based on researched fact helps you understand why Facebook has made the boost available by limiting your marketing to your followers.
Is Facebook really designed for the entrepreneur in the first place? The boost concept is sound but Markethive is designing it to give the entrepreneur our very distinct advantage within our ecosystem.
From https://penji.co/facebook-boost
Pros of Using Facebook Boosted Posts
So why do marketers use Facebook Boost Posts if they don't skyrocket revenue? Here are the pros of using FB Boost Post:
Lower costs. Marketers can boost posts for as little as $1. However, Facebook provides various budgets that are spread throughout the ad duration. Technically, marketers can spend a minimum of $1. But they have the option to spend $5 with an estimated reach of up to 2,000 or spend as much as $200 with an estimated reach of up to 130,000.
Perfect for brand awareness. If you aim to educate more people about your business and tap into broader communities, boosted posts are effective and cheap. This type makes up for a declining organic reach.
Drives traffic. Since you'll be able to target particular audiences, posts will be shown on quality prospects. This gives you a high probability of website traffic.
Access to Facebook Insights. One benefit of Facebook Boost Post is you can monitor or manipulate your boosted post if it's not getting positive results. Although Facebook Ads has this option, it's a great deal considering you're paying less for Boost Post.
Excellent for small businesses. Startups and small businesses that are still testing the waters on Facebook advertising can use boosted posts without shelling out too much of the campaign budget. It will certainly give you results, although most of the time, not on a massive scale.
Cons of Using Facebook Boosted Posts
Not built for conversion. Since Facebook boosted posts don't offer extensive customization features found on Facebook Ads, they only lead users to the top of the sales funnel.
Targeting is limited. As mentioned, marketers will only have two options for their objectives: Website Visits and Engagement. Facebook Ads Manager offers so much more.
Less ROI. Even if your budget is on the high spectrum, marketers won't get a high ROI due to a broader target.
No overall control. Boost feature can sometimes appear unavailable on some posts due to several reasons. For example, shared posts and shared albums could not be boosted.
Compare to Markethive
Markethive was built for the Entrepreneur. Markethive was also built to protect your privacy and deliver security in a friendly supportive network of entrepreneurs. The Markethive Social Network is more than that. It is actually a Market Network, which means it is an enhanced social Network hybrid.
Markethive has infused the power of Inbound Marketing into the News Feed and infused the power of the social network into the Inbound Marketing platform.
Markethive delivers the next generation News Feed that delivers a Video platform, a Blogging platform, a News Feed, a Curation platform, a Store Platform and a groups platform all in the same feed, searchable, hashtags, filterable and sortable.
We also deliver a similar service like Facebook's, Boost, yet in a way you wish Facebook did. We let you Boost outside your boundaries, for a lot less as well.
As the Markethive Boost evolves it will become layered to the level you want it delivered (different prices to deliver via hashtags, keywords, most active, number of friends, etc. (But not via private navigation). Right now, the Boost allows you to put your post on every member's News Feed for one flat fee for free members and a discounted fee for upgraded members.
For the launch we will offer a first 30 day special that all members may make one Boost post for $20, "All levels".
Entrepreneur Ones will be able to offer new signups and members a free boost with our code generator … Simply choose a block of "BOOSTS" pay for them then distribute them as incentives to join Markethive or to Members to join your groups or make store purchases. This is still in the works.
The standard BOOST prices as of right now will be $200 for free members and $100 for paid members (Entrepreneur One and Premium members). Expect this price to rise as we grow.
You will be able to boost from the POPUP SALESPAGE and right from the NewsFeed BOOST option.
Welcome to the Entrepreneur's ecosystem. Built for Entrepreneurs, for Entrepreneurs by Entrepreneurs.