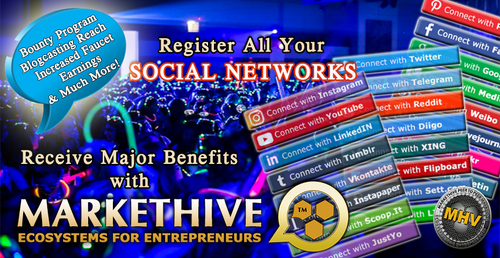 Social Network Setup And Registration PAYS YOU!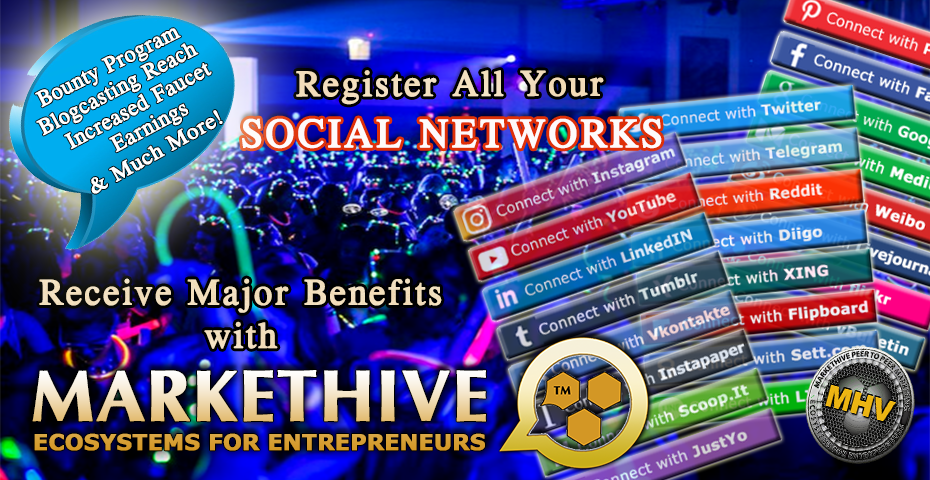 The Major Advantages
By now I think all of us who work online have numerous social media accounts. As Markethive is a complete market network incorporating inbound marketing with SaaS tools, eCommerce, digital media, and a collaborative social media platform, you could say it is the granddaddy of them all. Markethive is making it possible for you to utilize all your accounts across the social media platforms where it will literally pay you to register all your separate accounts through the Markethive platform and by subscribing and following the many Markethive social media accounts will qualify you for the Infinity Bounty Program. (Currently in development)
The Infinity Bounty Program
The "Infinity Bounty" program is designed to enhance most of our future and current Bounty, Faucet and Airdrop programs. Markethive's flagship Coin Bounty is our "Infinity Bounty" which requires social registration and social following with at least 9 of your social media accounts and following 12 of Markethive's social accounts. This Bounty affects all of our future bounties.
Markethive has the technology to recognize when you've connected and following their accounts and will then reward you with MHV coin, increasing your micropayments by 10%. Also, a 10% discount on the Entrepreneur Loyalty Program upgrade, as well as receive gifts, being invited to contests, Ad Co-op and Proof of Concept campaigns for all qualified Bounty members.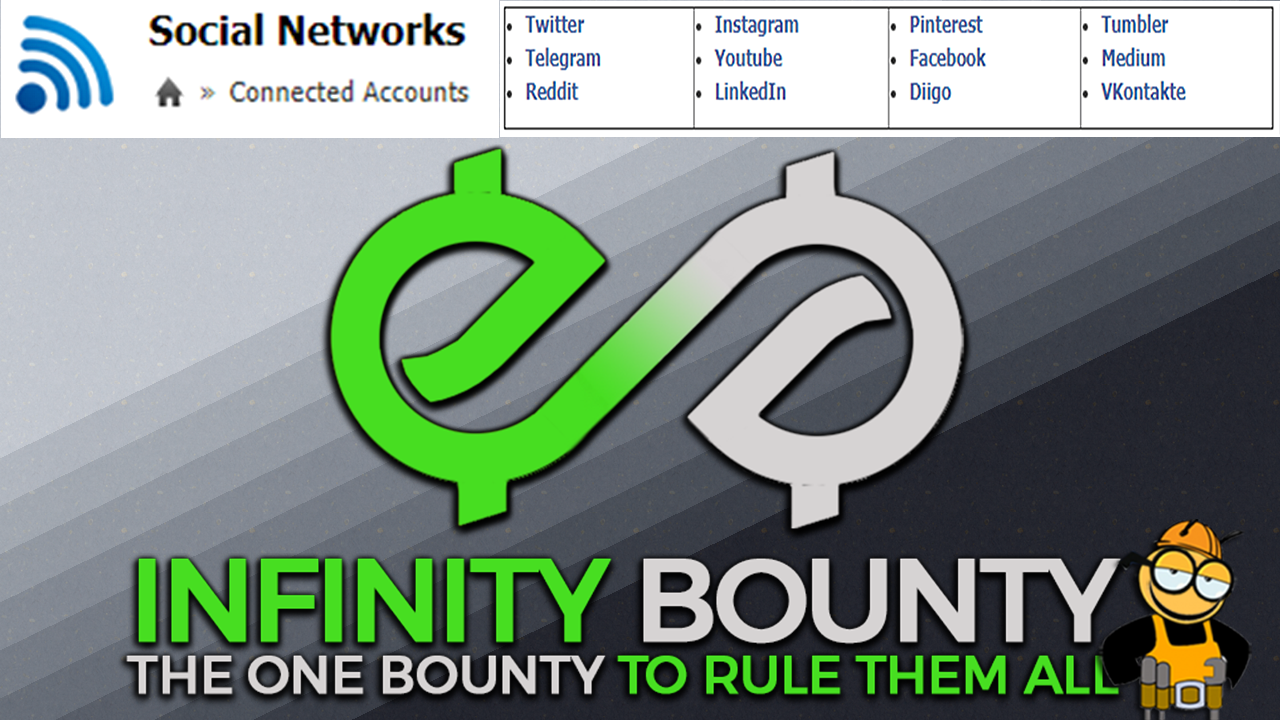 The CEO and Founder of Markethive, Thomas Prendergast, explains the steps in this blog "The One Bounty To Rule Them All".
The Markethive Community is exploding and at the heart is a collaborative and supportive ethos. The Market is exploding as the whole world is becoming entrepreneurs so there's a huge demand for Markethive products. Markethive owns the technology and has spent the last 20 years building it.
Built on its own blockchain with a cryptocurrency that is a consumer coin and not dependent upon the speculative value as is the case of other cryptocurrencies and platforms. This creates an eternal economic velocity in the entrepreneur ecosystem within Markethive making it easy for Markethive to reward the members via Bounty Programs, Micropayment Faucets, contests, and gamification.
Markethive, The Complete Social Market Network is becoming known for its generous Infinity Airdrops and continuous micropayments faucet system that is now active within the Markethive platform, where all members are paid for utilizing the system including learning what Markethive has to offer via the Getting Started page and don't forget we at Markethive "Tip" Instead of "Like". It stands to reason if they tip you they like you. This is creating universal income for all entrepreneurs who are active.

As Thomas Prendergast states,
"It is evolution, inspiration, prayer, faith, and application. Each step we take in creating is opening more doors. It takes courage to open these doors and walk through them. This is how this service came about. And it is going to make Markethive a force for the people."
Pete Ade, a veteran Markethiver says,
"If such a thing existed since the dawn of making money online, I think we will not have the current failure or drop out rates. This is a true blessing. How I wish I had such a system as a newbie online? Well, better have it now than never. Being in Markethive is being in the right place at the right time. All we all need is to take the right actions. I am following the instructions and taking the right actions, what about you?"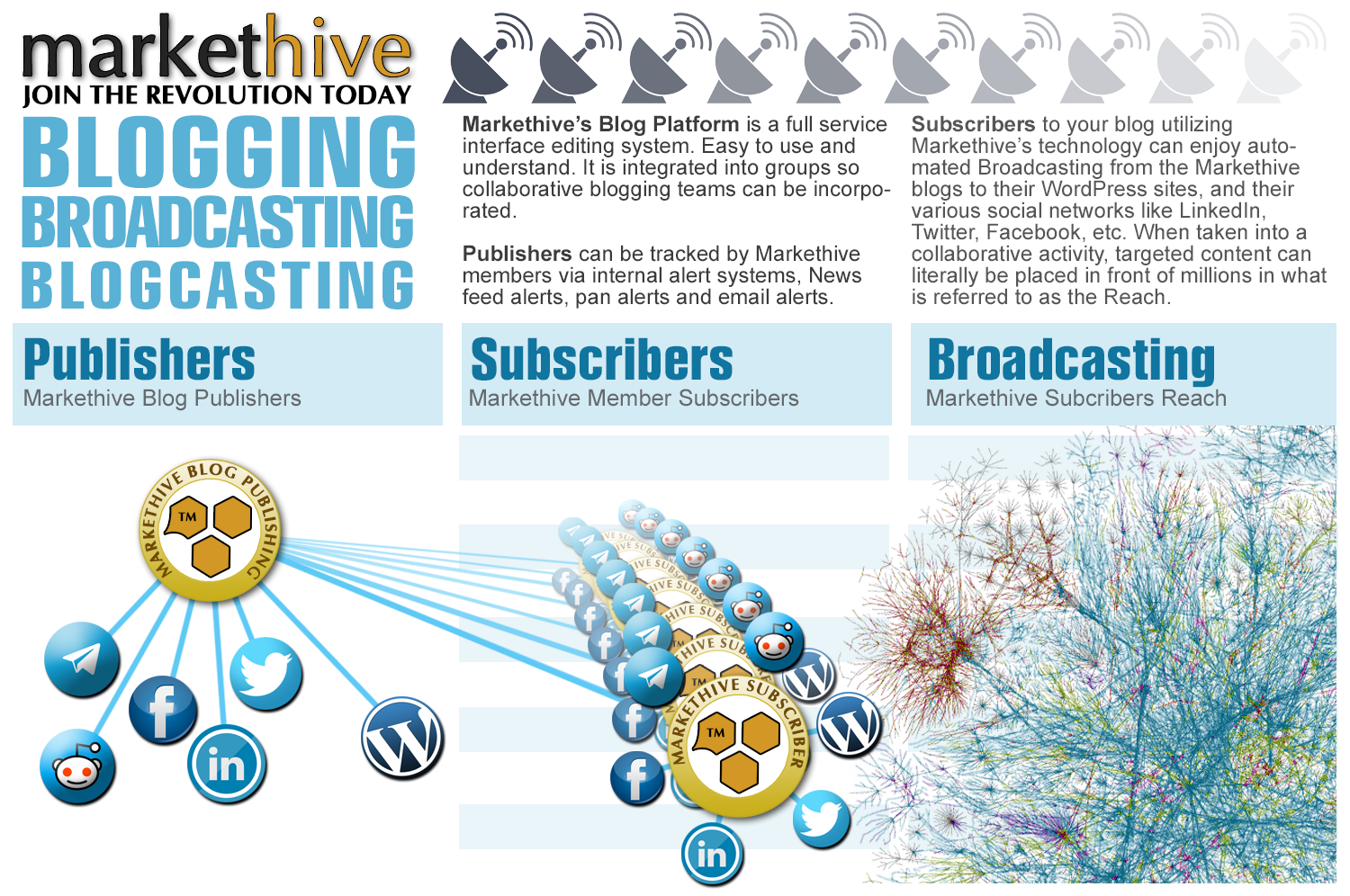 Increase Your Reach With Blogcasting
Registering your social accounts in Markethive opens up many more benefits and has the potential to increase your reach into the millions. As Markethive grows so do your followers and subscribers. Every time you publish a blog, that article is posted out to literally hundreds even thousands of social network news feeds and WordPress sites.
The Blog cloud has the ability to create massive reach, SEO and backlinks at an exponential rate utilizing Markethive and Wordpress to all Social Media and blogging platforms. This is a reach that goes beyond technology. Markethive has developed a technology for the blog platform which has facilitated a combination of cultural and viral shifts.
For example, If I subscribe to your blog and I have 20,000 followers across all my social media accounts, and you have 15,000 subscribers each with a similar following, your blogs have now been potentially seen by around 300,000,000 people which by enlarge are not directly subscribed to you. This is called a "reach" and extremely powerful.
Markethive with their proprietary Blogcasting system has certainly made it exponentially more powerful. They have certainly added fun, collaboration, reach, groups and storefronts, understanding, and power to the process.
To understand more about the advantages of the Markethive Blogging system and social network integration go to this blog, "Markethive Blogging Platform - What Make It Outstanding?".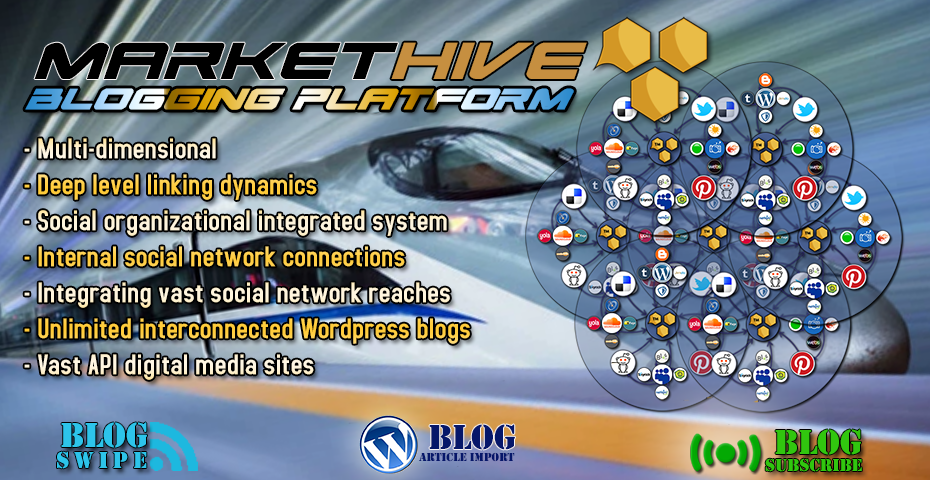 Moving forward, the amount of followers/subscribers Markethive has in all of its social networks increases the viability of being a paid Press Release and sponsored articles platform as Markethive is now a media broadcasting system or news site. This is additional revenue and will be shared within the system in the vernacular of the Bounty Program, making it that much more lucrative just for being part of Markethive and using the platform to promote your business.
And We're Just Getting Started!
Although this amazing system is up and running, for the most part, Markethive is still in Beta and continues to gain momentum and has now broken a new record with a Global Alexa Ranking currently at 9,993 and consistently improving every day. This puts Markethive in the top 1% of digital news sites, in fact, any other similar network marketing site.
This is going to change the way we've worked online for the last 2 decades. This incorporates attraction, content, email, video and social media marketing and much more all on one platform on the Blockchain. Now that working online is being recognized as an occupation, this is a complete system that will work for anyone no matter what industry you are in.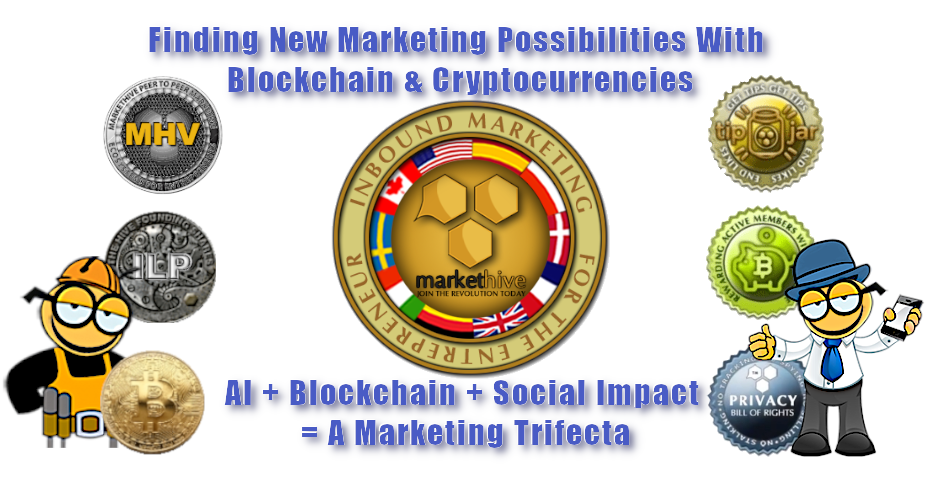 Regardless of what your drive is, Markethive will add to your agenda, broaden your reach, build your sphere of influence further and greater than anything before has even attempted to do. By registering your social networks and subscribing to and following Markethive's accounts will qualify you for the upcoming Infinity Bounty Program where opportunities and increased earning potential are a given.
Be part of the next generation in Social and Marketing Platforms called a Market Network. Markethive, built on the Blockchain offers a totally unique system and is the poster child of doing it right.

Deb Williams
A Crypto/Blockchain enthusiast and a strong advocate for technology, progress, and freedom of speech. I embrace "change" with a passion and my purpose in life is to help people understand, accept and move forward with enthusiasm to achieve their goals.