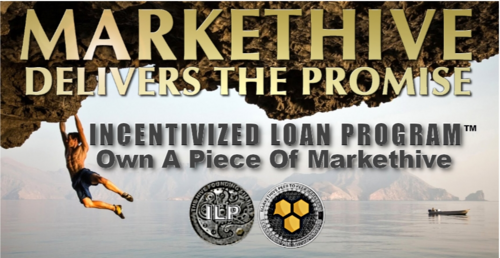 The Evolution Of The Markethive ILP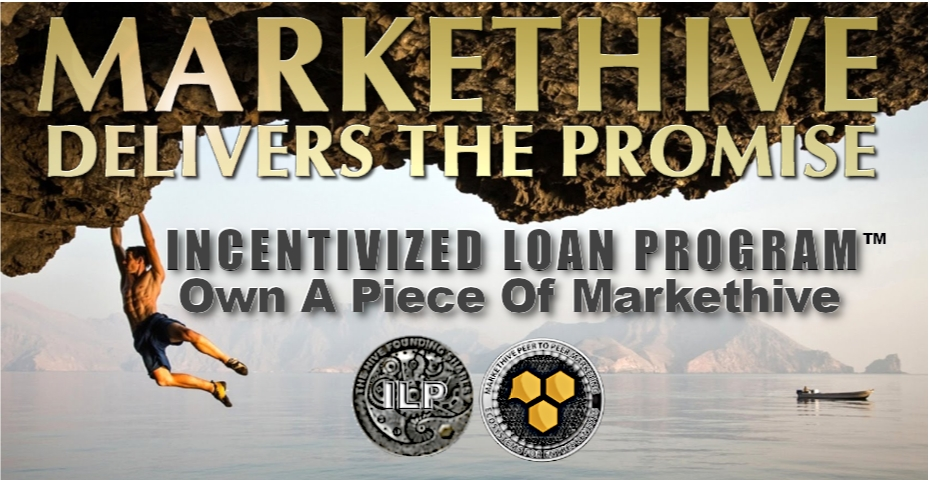 What is an Incentivized Loan Program™(ILP™)?
An Incentivized Loan Program ™ works similarly to a traditional promissory note. It is a method of crowdfunding in which lenders and borrowers enter into loan agreements through legally binding smart contracts. As Markethive is built on the Blockchain, these contracts cannot be altered so they provide a level of security for the creditor that they can rely on.
ILPs work by simply providing a way for creditors, (in this case, Markethive Members), to lend money to a company or project (Markethive), after entering into an agreement. The terms of such agreements are stipulated and embedded in a smart contract, stored on a blockchain for reference. This method provides an alternative way for companies to raise funds while leveraging blockchain technology.
Markethive HQ In Wyoming, USA
Although Markethive is a global company and will have mining hives and crypto exchanges worldwide, its headquarters reside in Wyoming. Notably, as published in Forbes, Wyoming is the only US state that provides a comprehensive, welcoming legal framework that enables blockchain technology, both for individuals and companies. This is good news for Markethive and its community.
Matthew D. Kaufman of Hathaway & Kunz, LLP, The Wyoming Law Firm™ and also the Lawyer retained by Markethive states that "…Wyoming is one of the most blockchain-friendly states in the United States…"
What Are The Benefits Of An ILP?
One of the key benefits of ILPs is the fact they are a form of a loan. These kinds of funds are not taxed as is the case with ICO funding in some jurisdictions where it can be up to 40% as it is seen as income. Due to the crowdfunding aspect of the ILP, it is considered as a loan hence It is completely and totally compliant with the regulatory and UCC code which means it is not a security. The Incentivized Loan Program ™ is within the legal parameters (UCC) that govern the mainstream credit market. Markethive Members who decide to take part in this program are assured that their funds are well protected and cannot dissolve without a trace as seen by some ICO's (Initial Coin Offering Projects) in the past.
ILPs are also regulatory friendly, in that they can be compliant even with the most stringent regulatory frameworks around the world when it comes to fraud and money laundering. Participants are required to submit identification to show who they are. This solves one of the biggest issues that have seen regulators criticize ICOs severely.
Furthermore, Markethive's platform is completely incentivized, meaning all activities by users are rewarded with Markethive Coins (MHV). This pertains to all members not just ILP holders. While Markethive continues to enhance its system, moving forward with the implementation of numerous portals and hubs, also meeting the milestones laid out in the White Paper with the funds being provided, it is simultaneously building a complete ecosystem and already generating revenue.
The ILP is not based on speculation but based on performance
Markethive's ILP means Incentivized Loan Program. Operated independently from or in tandem with crowdfunding, the ILPs comparison to the speculative nature of the ICO and IEO ends there. To find out more about how ICOs and IEOs work Check out this article
Simply put the ILP means you are lending Markethive money via terms within a smart contract. With attractive interest and loan repayments based on Markethive growth milestones, the ILP also offers and incentive a perk as it is, of a token. This token is based on 1 full token equals one share of about 1000 assigned shares. These shares "share" 20% of the company's revenue. Revenue projections are based on 4 years of operations with established growth rates in membership signups, revenue upgrades, and Alexa growth. In other words, traction.
Usually, there is zero protection for investors when it comes to investing in ICOs. Startups that issue tokens in lieu of funding often don't provide anything in return that investors can claim to be a company's assets or equity. These tokens are generally overhyped and investments are based on speculation. The ILP should appeal to the masses as its value is tied to the performance of the company rather than a token on offer as is the case with ICOs. What this means is that creditors will always enjoy a form of return in the way of interest from the net profit generated by the company after their loan is reimbursed.
Markethive Hits The Mark
It was just a matter of time and some forward-thinking for the Blockchain and crypto to be integrated into Inbound Marketing and Social Media. It's not just for the benefit of supply chain industries or crypto traders anymore. Blockchain-based technologies can provide marketers, bloggers, commercial artists, in fact, anyone on social media or marketing platforms, with greater benefits for their products and services such as fairness and honesty, freedom, better cost control, heightened security, and privacy
Below is a video by CEO Thomas Prendergast and CTO Douglas Yates, explaining all the added benefits of the Incentivized Load Program and Entrepreneur Upgrade.

In Markethive's case, ILPs are an effective way to engage individuals globally, who otherwise wouldn't have the funds to participate, given that an IPO often asks for a hefty minimum dollar value. Markethive is one of the first to offer an ILP and will be one of the first companies to raise capital by decentralized crowdfunding of debt.

Albeit still in Beta, Markethive is already in operation, earning revenue, and has a hybrid mixture of a full suite of inbound marketing tools and digital media sites with a dynamic integrated social network, the ILP will take the company to the next level.
Here is a summary of some of Markethive's accomplishments to date;
Proven Executive Team that has taken the first version of Markethive (Veretek, Inc) to over $50M in revenue per year, services over 200,000 members, and 90 different companies.

Through Markethive's proprietary Incentive Loan Program, we have raised over $500K.

Markethive has been in BETA for 4 years and at the end of 2018 had 2,000 members, to date we are approaching 60,000 members.

At the end of 2018, Markethive was generating about $1,800 per month in revenue, to date we are approaching $12K in monthly recurring revenue. We also have added 4 more revenue streams. We are increasing our revenue at a rate of approx. 30%-40% each month.

Per Clouldflare.com and Oneall.com, Markethive has members in 187 countries.

Per Worthofweb.com Markethive.com domain's raw worth is $2,360,800M up from 950K at the end of 2018.

Per CoinRanking.com Markethive's consumer coin has a market cap of $18.7B.

Per Alexa rating, we have risen to 4th in the category of Blockchain Media sites with an Alexa rating of 12,379, up from 50,000 at the end of 2018.

According to Cloudflare statistics, Markethive.com is receiving over 95,000 unique visitors a day and over 1M page hits each day.

A total social reach of over 40K people and growing every day, add that to our community reach of over 60K+, then by the end of the year we project a reach of over 333 Million social media/internet users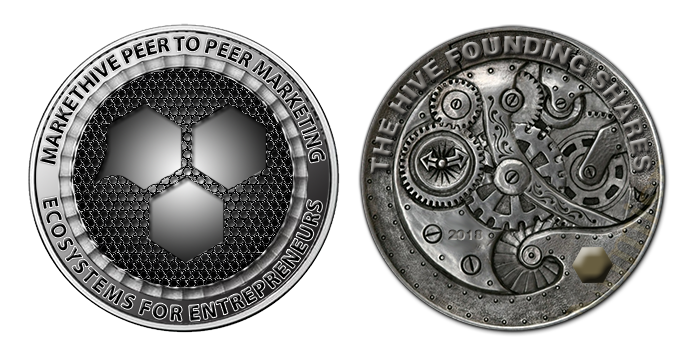 Markethive has produced 2 coins.
Markethive Coin (MHV) is a consumer coin. Used internally, it will create universal income for the user and a complete ecosystem for the entrepreneur, including the eCommerce portals to be implemented in due course. Plus the added benefit of liquidity once the Markethive Exchange and e-wallet are implemented.
Hive Foundation Shares (HFS) which is the FLAT, (Future Loan Access Tokens). HFS gives creditors the right to transfer loans to others, using Markethive's Internal Exchange which requires members of that exchange to have a verified (KYC) Markethive account and Markethive wallet. (Currently in development)
The Markethive team says, "ILP provides a fast track alternative so more time and energy can be spent on business development. Last, but not least, because ILP is in the form of loans, it is considered to be debt, and not subject to tax."

How does it work?
The company first asks the creditors to register their identification, address, and other information.
Then, they will digitally sign the loan agreement and send the nominated funds to Markethive's registered account. Once the payment is received, the contract is made.
That means Markethive's ILP holders will receive their prorated portion of 20 percent of Markethive's net profit. Initially, paying back the principle then payments continue for the duration of the agreement as interest payments. After the loan contract is made, Markethive will issue the Hive Foundation Shares.
In summary, The Incentivized Loan Program's key benefits are...
It's a debt instrument and not subject to tax and it compliant with the USA UCC code governing debt instruments.

The company doesn't need to create tokens that are speculative and actually have no use.

It is open to individuals around the world as loans are allowed almost everywhere.

After the principal is paid you earn interest and will share in the success of the company.

Very Easy to Participate - To p

urchase an ILP, Contact Douglas @ cfo@markethive.net

Secure your future with the next generation Social Market Network offering you the perfect system for real long-term success, financial freedom, and a place you can call home. This is truly the complete ecosystem for entrepreneurs.


Deb Williams
A Crypto/Blockchain enthusiast and a strong advocate for technology, progress, and freedom of speech. I embrace "change" with a passion and my purpose in life is to help people understand, accept and move forward with enthusiasm to achieve their goals.