Banner Impressions Exchange (BIX)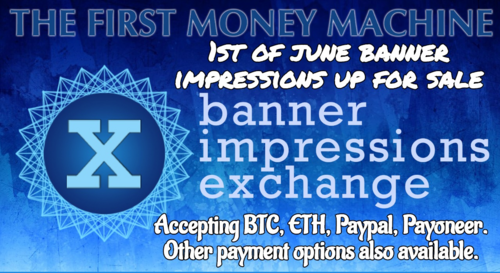 Does this sound confusing??? Don't know how it works?
Banner Impression Exchange or rather BIX is the First Money Machine on Markethive where you can buy and sell your Banner Advertising Impressions. Right now selling banner advertising impressions is only available for ENTREPRENEUR ONE level members, where they can earn an income.
Buying banner impressions is available for all members at a very low cost. Markethive has a very high Alexa Ranking
Imagine the number of impressions your Banner Ads would get every day??? Which means you are going to get sure SALES and HOT LEADS daily worldwide. Imagine the number of potential customers you would get around the globe??
The Markethive Audience
Promote your brand to sophisticated members and curious visitors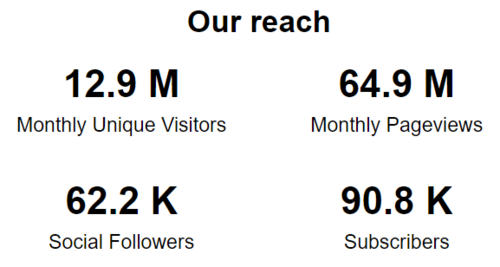 So are you ready to attract a swarm of potential customers to your website and get sales???
1. First Sign up with Markethive.
2. Then Click on the image

on top of the Home page after you login to Markethive.
3. When you click the above icon, you would be taken to the next page BIX, Banner Impression Exchange as shown in the image below.
Do you see the RED arrows in the image below??? That is the Cost Per Impression for your banner ads or banner advertising.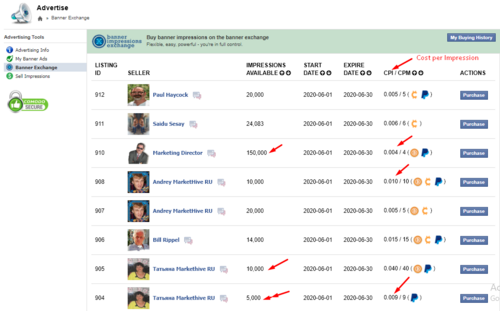 4. Now you can buy your banner advertising impressions depending how much you require for your banners. There are many listings from small to large packages. Choose as per your requirement.
Want to take a peep at my listings on BIX???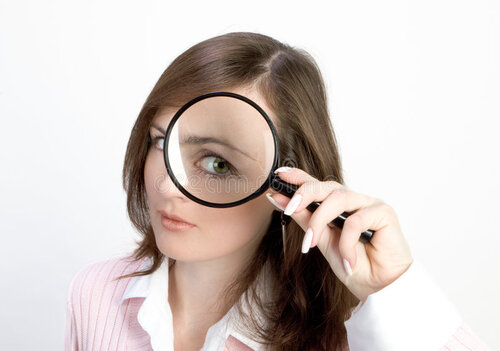 NOTE: You can buy Banner Ad impressions via MHV coins (markethive coins), Paypal, Payoneer, Bitcoins, Ethereum, etc.
All the very best.
If you need more clarifications, please let me know in the comments below.