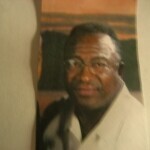 SPURT is a platform for business. The size of this platform is based on it's user community. A larger community means a larger platform and this means more and larger opportunities.
SPURT is a digital and complementary currency with which you can buy and sell products and services from any party willing to accept SPURT as payment.
Your Work Center can explain how SPURT can be used in order to obtain a loan from your bank. To achieve this, you must be prepared to go through a learning process.
Only for United States citizens: SPURT can be used to pay debts (an external fee is required).
Transferring SPURT to other accounts is free of charge.
Referring people to SPURT is a great way of earning money in your PayPal account. It also provides you with BOON, the bonus system of SPURT.
FOR VENDORS:
Vendors can sell their products and services in advance. They need only supply at the moment they receive the order to deliver.
Vendors get paid in advance in SPURT. They receive 1,5 times their selling price.
Vendors and suppliers can do business in SPURT.
WHAT NOT TO EXPECT
SPURT will work with you, but will not do the work for you. In order to succeed you need to be involved in enlarging the network of people using SPURT.
SPURT is not exchangeable into other currencies, except through business.