A Sure-Fire Way To Lose An Online Business and Reputation

Broken links, lost domains need to be well managed to prevent hacking, trojan horses and viruses being distributed to your visitors and members.
Broken Links Are Bad For Business. What Is A Broken Link?
Broken links are links that don't work. Some of the reasons why links don't work include:
A website is no longer available

A webpage was moved without a redirect being added

The URL structure of a website was changed

Linking to a third-party page, and not knowing when they change the URL or move the page
Whatever the cause, broken links are frustrating errors that need to be addressed immediately. If you click a broken link, you'll see a 404-page error or similar message explaining the webpage is not available.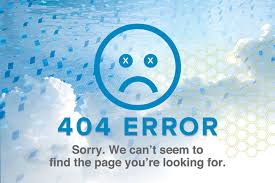 Broken Links Negatively Affect SEO
Search engines see links as a vote for a website's quality. Links to your website and links within your website can affect where your website ranks in search results. Google frowns upon dead links. Because of this, it's best practice to either remove or update broken links.
Cleaning up broken links can add context to your website, improve user experience, and make content within your website easier for visitors and search engines to discover. On the other hand, websites with too many broken links can be a signal of low quality to search engines.
The natural tendency for links to eventually break is called link rot, and it's a widespread issue. It has been found in past studies that you can expect to lose about a quarter of the links on your website every seven years. One of the main reasons link rot exists is because websites become unavailable when they are abandoned or when interests change. Both websites and active links aren't active forever, so regularly fixing broken links is a good practice, especially since links within your website can affect how high your website ranks in search results.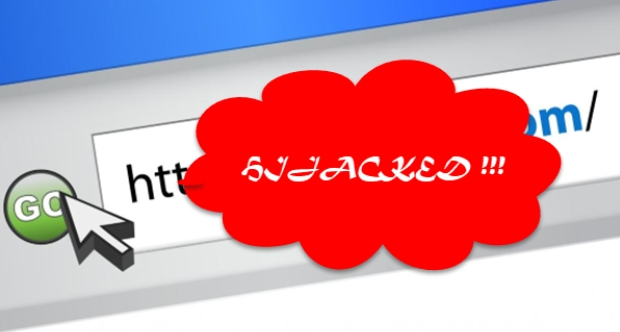 Lost Domains Are Very Often Hijacked
Domain Hijacking is a form of theft where the attacker takes access of a domain name without the consent of the original registrant. Hijacking can happen due to security flaws on your end or the end of your domain/hosting company.
How is it done?
These days businesses are coming online, and their web properties are a major asset to companies. One reason that can cause your domain name to be hijacked could be your negligence towards security. When you register a new domain; the provider gives you access to the domain's Control Panel. This panel lets you change your domain's settings that point to the original server. You will have provided an email address to gain administrative access. If the hacker can access this administrative email account, he can also have control over the domain's control panel and eventually all the settings.
Another reason is that your domain registration expired, and auto-renewal is disabled. Someone may register your domain in the meantime and you will be left with nothing. You cannot take any actions on the hijacker as his/her actions are completely legal. So to avoid this from happening, you have to make sure you've enabled auto-renewal on your domain names and register domains for longer durations.
What are hijacked domains used for?
Malicious use
Usually, the hijacked domains become inaccessible, and if the website was a source of income, you've started losing your money as well as your online identity. The hijacker might replace your website with another similar looking website and misuse it for Phishing or other malicious activity. This might fool your users and lead them to enter their sensitive credentials on a fake website.
Domain Transfer
The hacker may transfer the domain's ownership to some other name. In this case, it is very difficult in fact almost impossible to get your domain back. The hacker may impersonate you and request the domain provider to transfer the domain to some other account or entirely different domain provider. This is a very difficult scenario as you may need legal help here. Also, if you are not able to convince the domain provider about your situation, the company may decline to cooperate.
Recovering a stolen domain name is not always an easy job, and it is therefore imperative that you maintain adequate website security. You need to be protected from any form of website hijacking and theft. There've been many cases where the website owners were forced to change their domain names as they were left out with no other option and legal help was way too expensive. So, to avoid any such circumstances, you should keep your Control Panel & email account password secured and enable Domain Privacy Protection.
Using Your Website Resources For Financial Gains
Cybercrime is big! Many times, hackers will try to use your site to direct visitors to:
Some other website that will pay commission to them

Look-alike websites that will steal your personal and financial information
All they need to do is to insert a link that you won't know is present on your website. When search engines like Google crawl your site, it will index the malicious link and present it on the results page. If somebody uses that link, they will be directed to some other websites and hackers can make money out of that redirection.
The look-alike, spoof websites are more common as they benefit hackers more by providing them with your information. Once your information – such as email ID or credit card information is with them, they'll use it for personal gains.
What Is A Trojan Or Trojan Horse?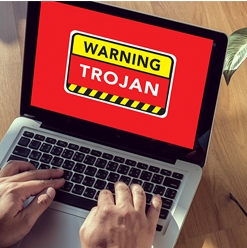 A Trojan is also known as a Trojan horse. It is a type of malicious software developed by hackers to disguise as legitimate software to gain access to target users' systems. Users are typically tricked by some attractive social media adds who then directed to the malicious website thereby loading and executing Trojans on their systems.
Cyber-criminals use Trojans to spy on the victim user, gain illegal access to the system to extract sensitive data.
These actions can include:
Deletes Data

Copies data

Modifies Data

Blocks Data

Disrupts the performance of the target computers or networks
How To Prevent Hacking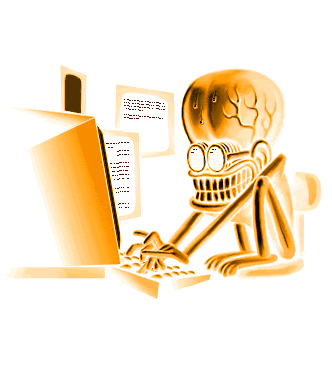 There will always be attempts to compromise your site. But if you are prepared, you can prevent hacking by a good percentage. Think of the following as precautions that will help you:
Use A Good Web Firewall
This prevents and shuts down the website as soon as an offensive is launched. And make sure that it is configured correctly.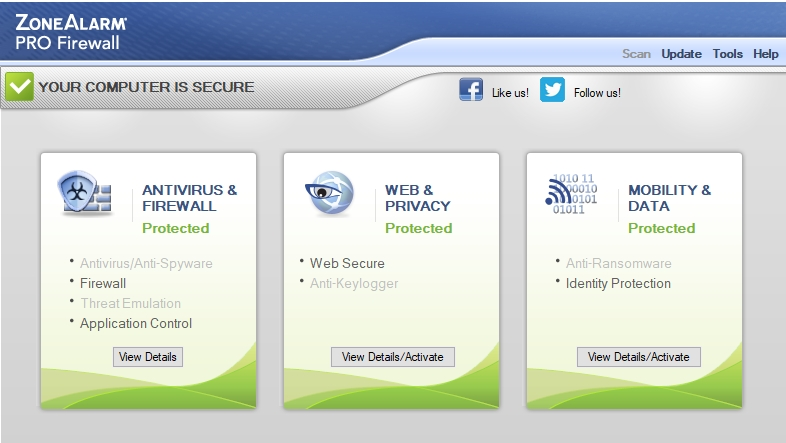 Update Your Blogging Software & Plugins.
Plugins related to WordPress are often updated, but website owners do not update the ones on their sites as they are unaware or scared to go for the update. They fear the website may be affected as a result. If you are using WordPress you should update the plugins regularly.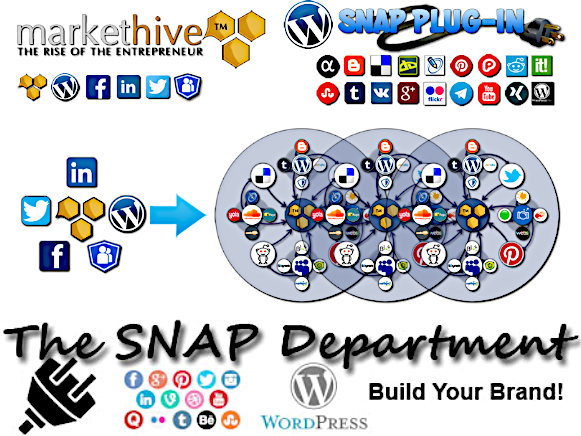 SNAP does have some tech-savvy skills to get it to work properly. Most people will just throw in the towel and not even bother with it as it can give problems connecting to social sites due to the recent changes in algorithms and security updates. Markethive has the answer with its SNAP Department. Professional setup and maintenance are available to ensure the safety and ongoing success of your business.
Conclusion
If you own any type of website, social network, blogging site or marketing platform, you need to be on top of your game when it comes to maintaining security. It's ferocious out there so there's no room for complacency or ignorance. Even if you don't own a platform but are working from it, check that the owner has fully complied with these extremely important housekeeping rules for your safety and the safety of your followers. Failing to do so will see its inevitable demise of both your business and reputation.

Deb Williams
Market Manager for Markethive, a global Market Network, and Writer for the Crypto/Blockchain Industry. Also a strong advocate for technology, progress, and freedom of speech. I embrace "Change" with a passion and my purpose in life is to help people understand, accept and move forward with enthusiasm to achieve their goals.
FOLLOW US ON...
Website: https://markethive.com
Token Site: http://markethive.io/
Telegram: https://t.me/markethive_support
Twitter: https://twitter.com/markethive/
Github: https://github.com/markethive /
Reddit: https://www.reddit.com/r/markethive/
Crunchbase: https://www.crunchbase.com/organization/markethive
Medium: https://www.medium.com/@markethive
Bitcointalk: https://bitcointalk.org/index.php?topic=3309067.msg34535452#msg34535452
Telegram News: t.me/Markethive
LinkedIn: https://linkedin.com/company/Markethive
Facebook: https://facebook.com/MarketHive
Youtube: https://youtube.com/Markethive