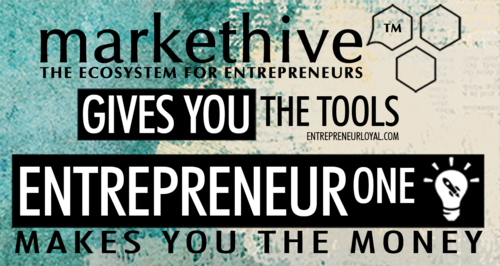 In the midst of a global catastrophe, a plague of Biblical proportions I feel blessed
This is a rambling article of sorts. What the heck, with the China Virus tearing everything up, stock market crazy and alt coins freaking people out, maybe I can offer a calmer outlook and a positive perspective.
Markethive goal is to develop a large population of sovereign financially secure members. These members will become somewhat the elite investors for such projects as housing for homeless (that make a lot of money) ocean recovery systems cleaning up the garbage plastic pits, turning land dumps into environment for the children and homeless and making a profit. This will be our legacy. We need to accelerate getting there. We need more Entrepreneur One upgrades. https://markethive.com/upgrademe
Have you seen our Alexa ranking @ 5397 ? We are now at 400,000+ daily visits to the system! Seriously, I am shocked at this and what it means. Enrolments are up and so are engagements. Markethive is delivering the first phase as we projected it would.
The primary goal of Markethive is to build her members a sovereign financial foundation. That meaning, combined with the free tools, training and power of Markethive. This mission it occurred to me is very spiritual in nature. Let me explain. You have heard the saying, "To give is divine" 2 Corinthians 9 "God loves a cheerful giver." Behind this statement lies a truth even more fundamental, and it is this: that God is the Original Cheerful Giver. In asking us to be cheerful givers, He is only asking us to be made like Him, which is the goal of salvation anyway.
One of the laws of God's kingdom is that if you sow sparingly, then God will bless you sparingly. But if you sow bountifully – greatly – then God will bless you greatly.
I am seeing Markethive getting blessed. We are giving away extremely valuable services and coins cheerfully. But this has another level that just occurred to me the nature of how we built the ILP and the Loyalty programs (Entrepreneur One). They are both handled as gifts (loans) from you and return far more in bounty than you paid. Is this not on par with 2 Corinthians 9?
As you bless Markethive by attracting new members, you get blessed with greater bounty from the system. As you learn how to use the system, and engage it, you get further blessings from Tips and Faucet rewards. This whole reciprocal blessing nature is built into Markethive. You know Markethive is a vision, so it does make sense, yes?
I surely don't want you to think I am using God in pitching Markethive, I am not. But when you start looking at our upgrades, it becomes apparent the nature of God is built in. You upgrade to Entrepreneur One, you earn an ILP (1/10th) that pays you back 10 fold even more for doing so (If you do not understand the ILP offer go to https://markethive.com/group/marketingdept/blog/ilpsmadeeasyprofitablewiththeentrepreneuroneloyaltyprogram). Because your monthly payment greatly blesses Markethive today and helps us build a bigger platform that will in turn bless you back greatly for life.
Markethive needs additional investments into our ILPs. The more invested the faster we get more milestones. The markets are in turmoil that is obvious. But Markethive is not.
The dream is coming true. We are strong and getting stronger. As more of you come on line subscribing to our Entrepreneur One Loyalty program we are accelerating even faster to becoming a reckoning marketing force on the Internet in in the crypto, media and referral markets.
Coming up soon is our Exchanges and our wallet. The wallet will go through many revisions and levels. We will have several exchanges this year. The ILP exchange, the Banner Exchange and the loyalty memberships exchange. These too will go through many versions.
More loyalty programs are also in the works; The Apprentice entry program and the Journeyman intermediate program. Here are the most recent proposals we are working on.
DRAFT
This is going to be discussed after this Sundays meeting and your input is requested, so show up
Free Features (No KYC)
3 referrals activate the micro payments (faucet)
No tipping allowed
No wallet is available
All free services (setup profile page [no limit], blog system [no limit], tiny urls [no limit], website rotator [no limit], backlink tracking [no limit], autoresponders [no limits], capture widget [limit one default], capture pages[limit one page], New Leads added to assigned group [available to Entrepreneur One upgrade], broadcasting [no limits], groups [limited to how many and advanced features],video platform [no limits] ,
Free Features: (KYC activated)
3 referrals activate the micro payments (faucet) and
First three referrals earn a matching bonus
Tipping Allowed
Limited Wallet available (send 10 coins per day or $100 whichever is greatest)
All free services (

The Apprentice Features:
Limited (daily limit to 3) Messaging to any Markethive Members
See others friends lists (limited 1st page)
See more members who viewed your profile page (last 8)
10% matching bonus on referral airdrops (no bonus half-life)
Increase wallet transfers limits by 500%
Increase tipping amount by 500%
The Journeyman Features:
Limited (daily limit to 12) Messaging to any Markethive Members
See others friend's lists (limited 2nd page)
See more members who viewed your profile page (last 16)
30% matching bonus on referral airdrops (no bonus half-life)
Increase wallet transfers limits by 200%
The Entrepreneur Features
SUMMARY
Markethive is a huge project, built to eclipse the elite systems like Facebook and Linkedin. It takes time, insight, innovation, patience, and money. A grass roots project we depend upon your support. Our first level of financial support was launched as the ILPs. Big blocks of revenue in turn for sizable amounts of capital, Our next level is the Entrepreneur One, which among all the other unbelievable advantages like the Banner Coin Exchange, will also include all services Markethive will offer including the Press Release exchange, Video ad exchange, Boost exchange, Sponsored article exchange, etc. These services like the wallet and Vault, Blog platform, emailing all take incredible effort to build right. Much has been delivered. Much is still to come.
We have entered into Alexa rank territory that foreshadows the fact Markethive will achieve what we set out to do. Markethive is built for you. The revenue will mostly go to you. Like the Lord rewards those who bless others, we have built Markethive to operate accordingly.
See you at the meeting
Thomas Prendergast
Markethive
Meeting time Sunday March 22, 2020
https://www.timeanddate.com/worldclock/converter.html?iso=20200321T170000&p1=75&p2=53&p3=5&p4=22
6 pm (Cairo; Helsinki)
5 pm (Zurich; Lagos
4 pm (London)
1 pm (Rio De Janiero)
12 noon Eastern (New York; Lima)
11 am Central (Chicago; Winnipeg)
10 am Mountain (Denver; Calgary)
9 am Pacific (Seattle; Los Angeles)
8 am (Alaska; Hawaii)
6 am (Auckland; Kamchatka)
3 am (Adailade)
Meeting in our Zoom Room (limited seating come early)