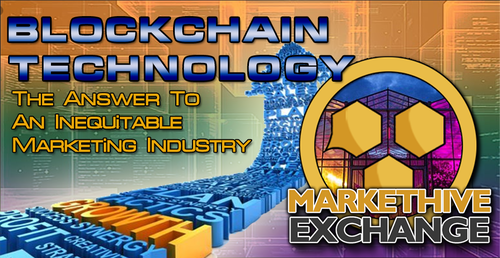 Blockchain - The Answer To An Inequitable Marketing Industry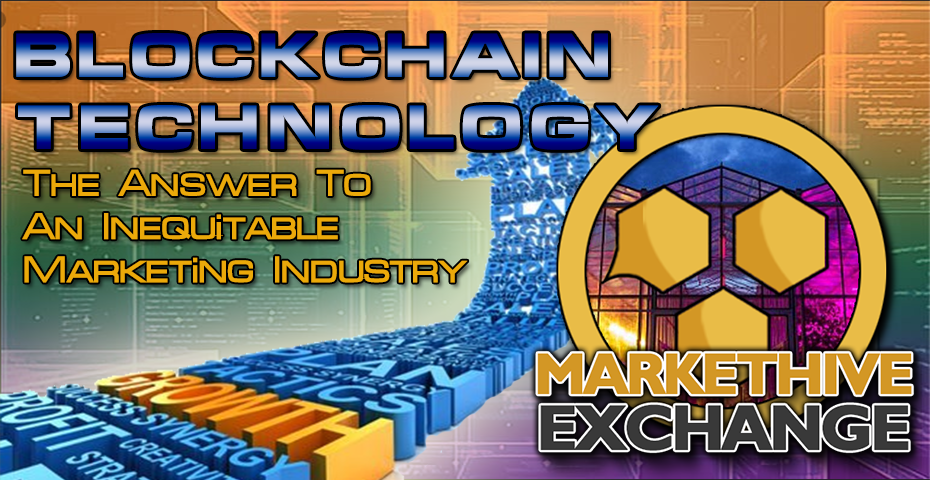 More and more people are looking for online solutions and opportunities as they realize this is where it's at when it comes to either creating an income or advertising their business. It can be overwhelming and a real challenge when getting started and the utter extent and scale of the types of marketing available ranging from SEO, search engine marketing (SEM), social media, Inbound marketing, email marketing to native advertising, otherwise known as paid ads or sponsored posts.
It has become a real jungle out there, and the growth in online marketing over the last five years has been substantial. The statistics of what is trending say;
61% of marketers believe growing SEO or organic presence is a high priority of inbound marketing.

Businesses earn an average of $2 in revenue for every $1 they spend on Adwords.

Businesses that show up on the first page of search results get 92% of consumer traffic.

Google has a 92.78% search engine market share as of October 2019

Search Engine Optimization can be relatively cost-free, however, it produces lower-ranking results due to slow optimization. As more companies are vying to be in the first five of the first page in the search results, many of them are going to paid search options. With PPC (pay per click) there is an opportunity to get on the first page within a day as the strengths of paid search are its speed and expansiveness. The cost can reach into the thousands, especially if a professional firm is hired to manage it full time which arguably is the recommended way to go for optimized brand exposure.
With more people opting for these services, there is more likely to be extreme risks involved. It's opening the doors for more data breaches which are happening more often and with an increasing number of users' records acquired by potentially dangerous and unscrupulous entities. Hackers are continuing to find new ways to access databases and the companies who manage these records display little confidence in their ability to protect first-party data.


How Can Blockchain Help The Marketing Industry?
The online space, on the whole, is improving with the advent of Blockchain technology. Many industries are utilizing the blockchain to improve performance and align their objectives including marketing companies. Marketing strategies and entities like Google Ads, Facebook or any other ad companies for that matter are supposed to help businesses bring traffic and increase lead generation, however, a big issue is the black hat SEO practitioners have infiltrated the industry and have created ad frauds as a significant source of revenue.

What's The Difference Between White And Black Hat SEO?
White Hat and Black Hat SEO are both known elements of the SEO industry. These deliver services that are either the right side or the wrong side of what is considered to be ethical. White hat plays by the rules taking a slower, labor-intensive approach to boost search rankings. Black hat SEO companies often use shifty tactics to trick the search engines into providing higher rankings.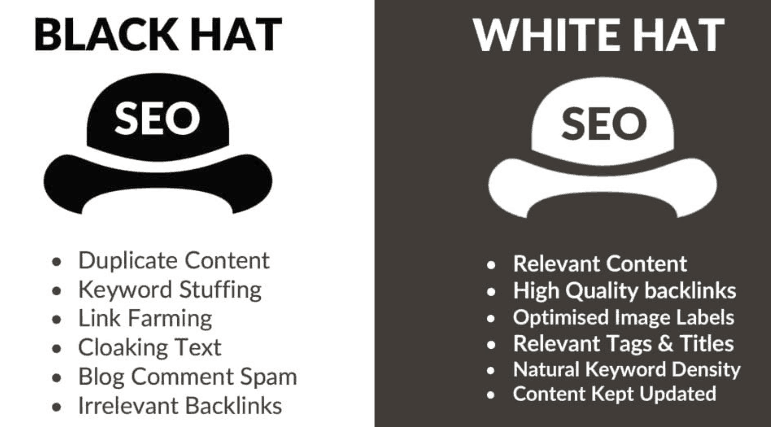 With blockchain technology comes transparency and immutability which eradicates ad fraud and the possibilities of fake click-through rates and bot-driven traffic. Synonymous with the reasons why we now have cryptocurrency, the important and vital advantage of blockchain is to bring transparency to the advertising world. The superiority of blockchain technology and the immutability or tamper-proof characteristic of the distributed ledger system will bring genuine players making an ecosystem of fairness and opportunity with the tools, counter black hat SEO techniques, and fake user eradication. Here are 4 attributes...
Market Transparency
The fact that Blockchain is an encrypted, decentralized database of distributed and interlaced nodes, it is suited and can be integrated into all forms of digital marketing. It can solve many issues that come with digital marketing, such as data privacy, security and content monetization. Companies cannot manipulate data so users can feel at ease as the Blockchain data is transparent.


Consumers Regain Control Of Their Information
Marketing companies will no longer be able to extract customer's information without their permission. It will be a case of earning their consent. There are some blockchain data companies now paying consumers for the use of their contact information and attention. Killi is one App that launched in May 2019 paying users for their data. Every transaction occurs through blockchain, which solves the compliance challenge inherent in regulation such as GDPR or California's Consumer Privacy Act with regards to securing data, the company says. Users, meanwhile, have a full record of who exactly has purchased their data. This gives the consumers full control of their information.
Brandon Galindo, an account manager at eMarketer, says he downloaded the Killi app partly because of privacy concerns. "Right off the bat you're asked to insert your identity, phone number, allow persistent location and enable Advertising ID," he says regarding his experience in signing up. "Brands can reach out to you, but it is so much more transparent; I'm the one that is asking for this and I am the one who is allowing you to have my data."


Security Benefits And Data Protection
With meticulous data protection regulations like the GDPR, marketing companies can leverage blockchain technology to store huge volumes of client data securely. Furthermore, due to the regulatory agreement of the GDPR, it will require marketers to acquire consent which can also be managed on the blockchain. The integration of blockchain technology will change online marketing as it offers incomparable benefits for marketers in terms of performance, security, and transparency with enormous possibilities. End-users will have more control over what companies can send information to them and companies will more easily be held accountable for their actions and lack of transparency.
The Marketing Intermediaries Eliminated
Without blockchain, if a company wants to offer banner advertisements on its website it has to do so through Google AdSense so that no unethical businesses will take over your ad space. This is where Google processes the transaction and charges a fee for its part in the deal. Companies won't have the need to go through a third-party platform such as Google with the blockchain structure. That's because blockchain users can be verified through their networks. People would know they're getting what they're paying for as opposed to potentially paying for clicks that aren't genuine.
The other thing to consider is the rising percentage of zero-click searches on Google. That means Google is displaying the answers to many queries on the SERP so there is no need for a user to click on any displayed links, thereby reducing the traffic to other content or websites. Some have said, the rise in zero-click searches which was at 50.3% in June 2019, maybe another indicator of Google abusing its power as a huge portion of clicks are going to Google's own sites.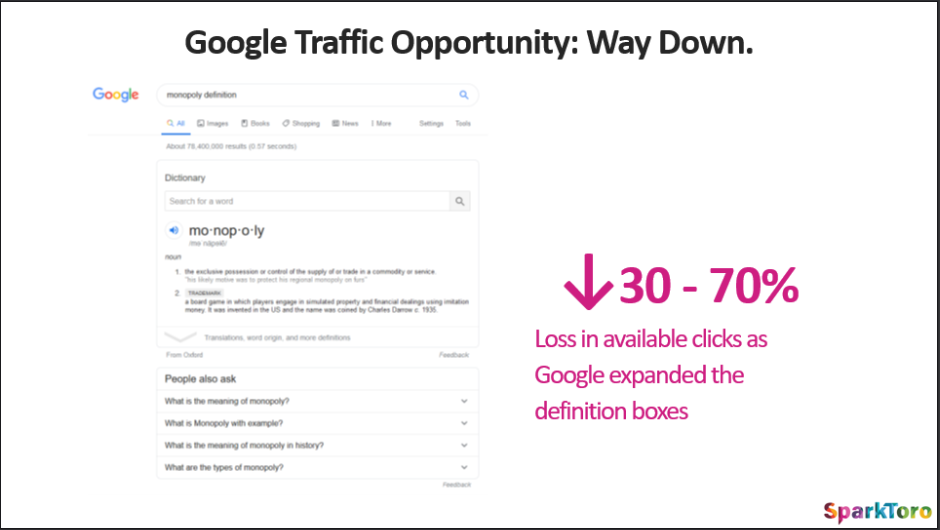 So basically, Google has gone from being everyone's search engine to everyone's competitor. If you're a marketer that relies heavily on Google, there are still opportunities where you can pretty much bypass the search engines and grow your brand and presence outside of search.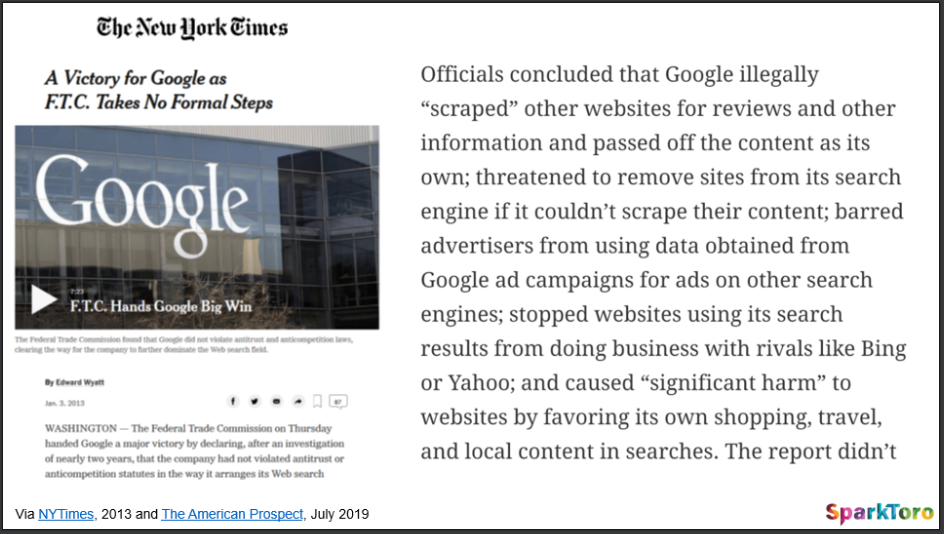 Many marketers depend totally on SEO in their business so they need to be aware of the issues that may be causing the drops and lower-ranking, and what is now available to them, or they may well continue to lose traction. As more consumers become blockchain savvy and companies start to integrate it into their operations, it will change the digital marketing world as we know it. It will become less expensive achieving better results and the novice marketer and small business will be able to compete.

Community Is Key
This is where a hybrid Market Network can take the reign and run with it. Markethive, with its new blockchain technology mixed with traditional Inbound Marketing, Commerce, Social Networking, and Digital Media, is not reliant on Google search engines or any other for that matter. SEO is a secondary consideration. It builds its own society and its traffic is contingent on the Markethive membership driving more traffic in, due to the nature of its platform, what it has to offer, the viral aspect and rewards system in place. Just one of the attractions is that Markethive is not dependent upon Google.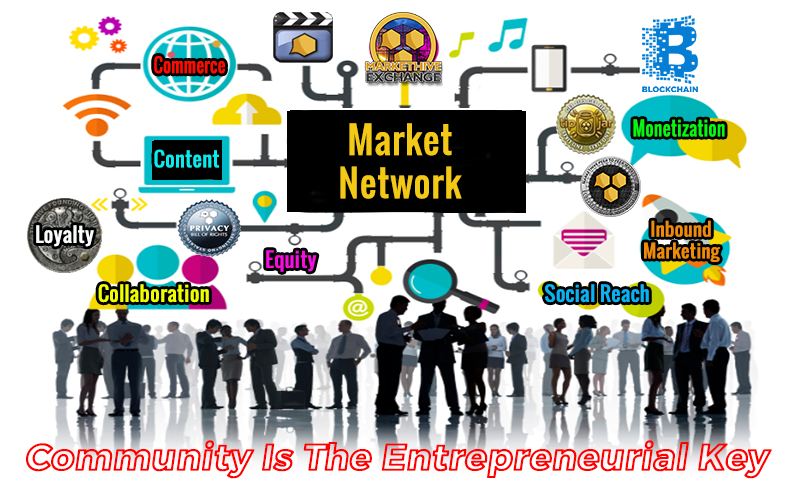 What Is Markethive?
Markethive with its deep level linking dynamics is a multi-dimensional, social organizational integrated system. Integrating Vast Social networks reaches, internal social network connections, unlimited interconnected Wordpress blogs, the vast API news sites like NBC, Wired Magazine, Bloomberg, Western journal, Mashable and 1000s of other news sites, that continue to expand due to the power of your own Markethive network and the collaboration of separate Markethive groups all working in union with each other.
The ability to register and assign your many social networks into the Markethive matrix produces a reach literally into the billions. Markethive is an upcoming Market Media and Content Publisher offering Press Releases and Sponsored Articles at a negligible cost and with a reach well beyond existing social and market networks. After comparing 480 other news media sites with regards to their social reach and followers and Alexa ranking, Markethive sits within the top 5 with an Alexa ranking of 11,436 at the time of writing. This continues to drop daily as subscribers flock to join the Markethive network.

Blockchain Technology and the cryptocurrency sphere have enabled businesses to align themselves with the users' need and right to be in control of their data and how they use their time to monetize their efforts. Markethive, with their mandate being the rise of the entrepreneur and the fall of the tyrannies that plague society was created by a visionary who saw this coming and much needed to empower marketers, create equality and universal income to enrich society on every level.
Visionary, Founder and CEO, Thomas Prendergast, says Markethive is...
"Marketing that is so effective it's like printing your own money."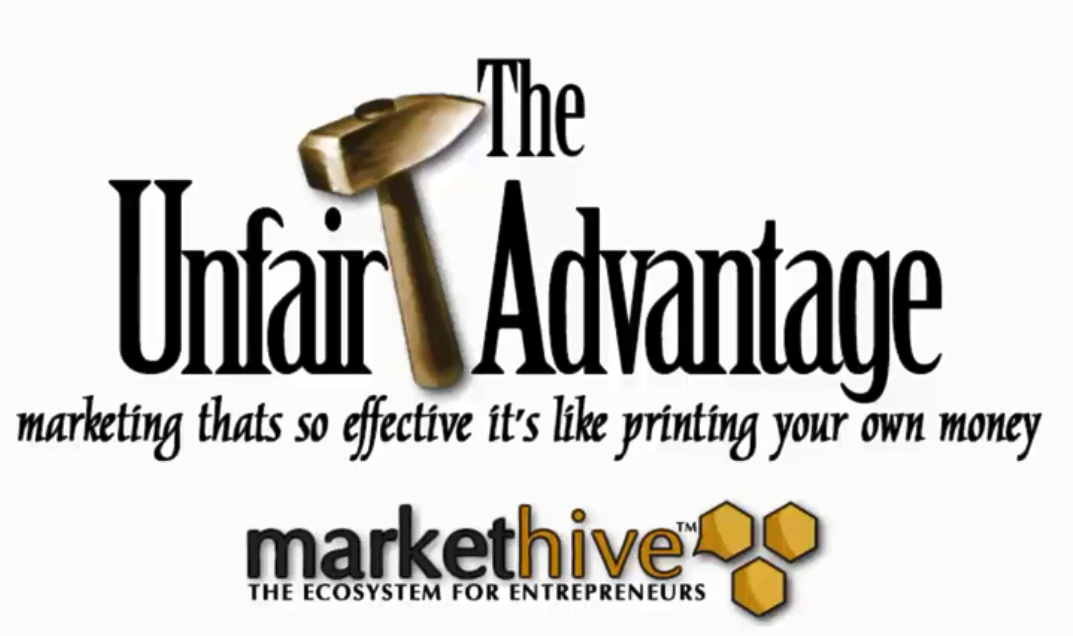 Markethive has built a system on the Blockchain to empower the Entrepreneur, offering privacy, freedom of speech and importantly, autonomy. With its valuable Inbound Marketing system, integrated within a Social media platform, loyalty and bounty programs, Banner Exchange & placement, with multiple Commerce portals, Storefronts, Blogging platform, and Digital Media Platforms offering Press Releases and Sponsored Articles. These tools and integrated platforms are either free to use or at a fraction of the cost of other companies.
All of this on a blockchain foundation, which above all the other benefits, allows Markethive to pay its members to engage on the platform. This includes free members as well as those who have upgraded to Entrepreneur 1.
Thanks to blockchain, the soon to be released Markethive wallet and cryptocurrency exchange will then allow Markethive members to either convert and withdraw their earnings or buy products and services offered by members within the Markethive ecosystem.


Conclusion
Markethive, 20 years in the making has had the forward-thinking and tenacity to integrate the latest technology to deliver a complete ecosystem for anybody aspiring to work online. With the precarious actions and monopolizing tactics we are now witnessing to what was a lucrative and fair system to gain traffic and exposure, it's obvious we need to do things differently and bypass the monopolies. There are now genuine opportunities to make your mark online as well as reap rewards and prosper.
What is being realized is the need for a community-driven ecosystem, with a collaborative mindset that offers a broad spectrum of services that cover all niches, and offers Universal Income for all. Anyone with a passion and looking for a presence online, and a fair and equitable opportunity to attain financial freedom and prosperity, be it commercial artists, writers, bloggers, vloggers, merchants, and entrepreneurs. In fact anyone from any background. Markethive is for the people and by the people. In essence, it gives the power back to the people.

Deb Williams
A Crypto/Blockchain enthusiast and a strong advocate for technology, progress, and freedom of speech. I embrace "change" with a passion and my purpose in life is to help people understand, accept and move forward with enthusiasm to achieve their goals.