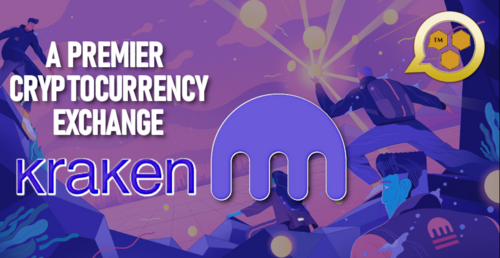 KRAKEN - A Premier Cryptocurrency Exchange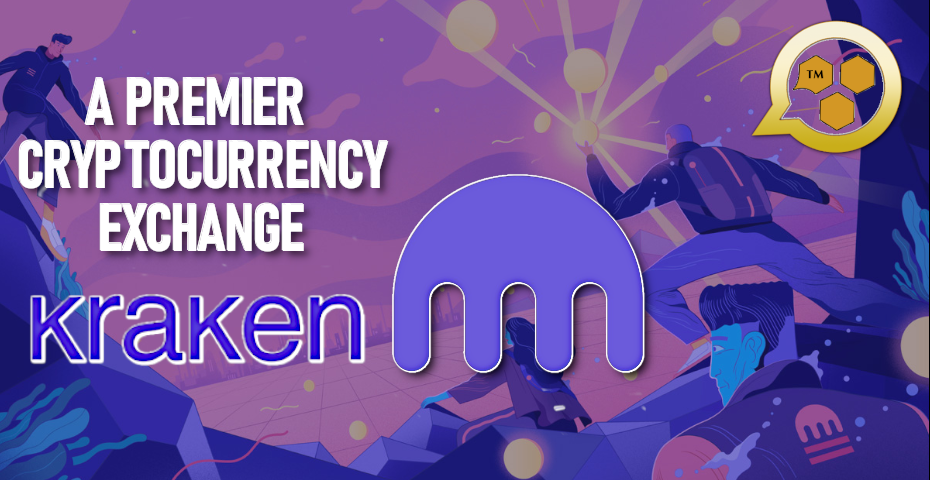 Founded in 2011, Kraken is one of the oldest and most popular cryptocurrency exchanges currently in operation. The exchange has built a reputation as being a secure destination for anyone interested in trading cryptocurrencies and it is also a popular choice for both traders and institutions across a variety of locations. Kraken retains an international appeal and provides efficient trading opportunities in numerous fiat currencies. Kraken is also the current world leader in terms of Bitcoin to Euro trading volumes.
Kraken was founded by current CEO Jesse Powell in July 2011 and the exchange officially launched to the public on September 2013. Based in San Francisco, Kraken has some notable achievements under its belt with 2014 proving to be pivotal for Kraken as it became the number one exchange by Euro trade volume, pioneered the first verifiable cryptographic proof of reserves audit system and was also listed on the Bloomberg Terminal within the same year.
Kraken is one of the most popular international exchanges and is available to residents of the US, Canada, Japan, and various European nations. Kraken also outdoes its competition by dealing in multiple fiat currencies which include the US Dollar, the Canadian Dollar, the Euro, the British Pound, and the Japanese Yen.
The company also enjoys a good reputation due to the fact that it has been resilient to major hacks and also as it was chosen as the platform by which creditors of the Mt.Gox exchange could receive their claims. After Mt. Gox filed for bankruptcy protection, the administration team chose Kraken as a reliable partner to help facilitate payments to creditors. Kraken also operates a dark pool, which is a private securities exchange that allows large financial institutions and high net worth individuals to make anonymous trades.

Functionality – Kraken provides a basic interface and detailed documentation to help beginners in addition to providing charting geared towards more advanced traders. There is also an iOS mobile app that makes the platform easily accessible across a number of devices.
Liquidity – Kraken boasts a high level of liquidity and this allows for the fast funding of accounts and high trading volumes. The exchange also undertakes Proof of Reserves Audits and leads the way in performing cryptographically-verified auditing.
Security – Kraken incorporates cold storage techniques in order to secure funds as well as using PGP/GPG encryption. The platform also offers two-factor authentication, a master key, and a global setting lock to help maximize user security.
Trading Options – The platform allows for Bitcoin Margin Trading with leveraged trading of up to 5x with shorting. Kraken also provides advanced order types such as stop-loss orders and automated trading.
International Availability – The exchange is currently available in the US, Canada, Japan, and various European nations. Kraken also offers over 47 market pairs with 7 base currencies which include the US Dollar, the Canadian Dollar, the Euro, the British Pound, and the Japanese Yen. The platform also provides the support that is available 24 hours a day, all year round.
Supported Currencies
Kraken is most well known for its Bitcoin and Ethereum to cash (EUR and USD) markets; however, a wide range of both fiat and cryptocurrencies are tradable on the platform.
Popular cryptocurrencies such as
Bitcoin (XBT), Ethereum (ETH), and Tether (USDT) are offered as well as currencies such as Bitcoin Cash (BCH), Monero (XMR), Dash (DASH), Litecoin (LTC), Ripple (XRP), Stellar/Lumens (XLM), Ethereum Classic (ETC), Augur REP tokens (REP), ICONOMI (ICN), Melon (MLN), Zcash (ZEC), Dogecoin (XDG), Gnosis (GNO), and EOS (EOS).
Bitcoin generally uses the abbreviation of BTC; however, Kraken assigns Bitcoin with an abbreviation of XBT.
Kraken allows for deposits and withdrawals via CAD, EUR, GBP, JPY, and USD, with fiat currency payments being conducted via Bank Transfer. For users with a bank account within the European Economic Area, the SEPA payment system is also supported.

A Bright Future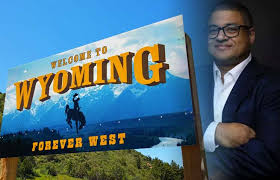 Nelson Minier, head of OTC Trading at Kraken and Jesse Powell CEO of Kraken has shown much interest and support to Wyoming's unprecedented cryptocurrency laws including the "Special Purpose Depository Institutions" or colloquially known as SPDI (pronounced speedy) Banks. This is a national first for nascent and ambiguous financial markets like cryptocurrency and blockchain.
In response to the efforts shown by state regulators in Wyoming, Minier believes the state should be the model for states regulating the crypto industry in the future.
"They are championing new laws and embracing regulation there. There are new laws that segregate your assets and deal with crypto taxes. I hope it is the blueprint for states in the future."
He further believes the progressive nature of cryptocurrency laws in the state will push more businesses in their direction.
"I think they are going to get a lot of crypto businesses heading that way and leaving other states because they are so progressive and embracing it. I think what they are doing is very smart."
There are at least five companies that have expressed an intention to apply for a charter in Wyoming. The most prominent one is Kraken, currently domicile in San Francisco. Look out for more on Kraken Crypto Exchange as we move forward in these very exciting times and the next generation of financial institutions advocating self-sovereignty that can only be good news for society on a global level.

Deb Williams
Market Manager for Markethive, a global Market Network, and Writer for the Crypto/Blockchain Industry. Also a strong advocate for technology, progress, and freedom of speech. I embrace "Change" with a passion and my purpose in life is to help people understand, accept and move forward with enthusiasm to achieve their goals.