Blockchain and Data Privacy - An New Era Of Sovereignty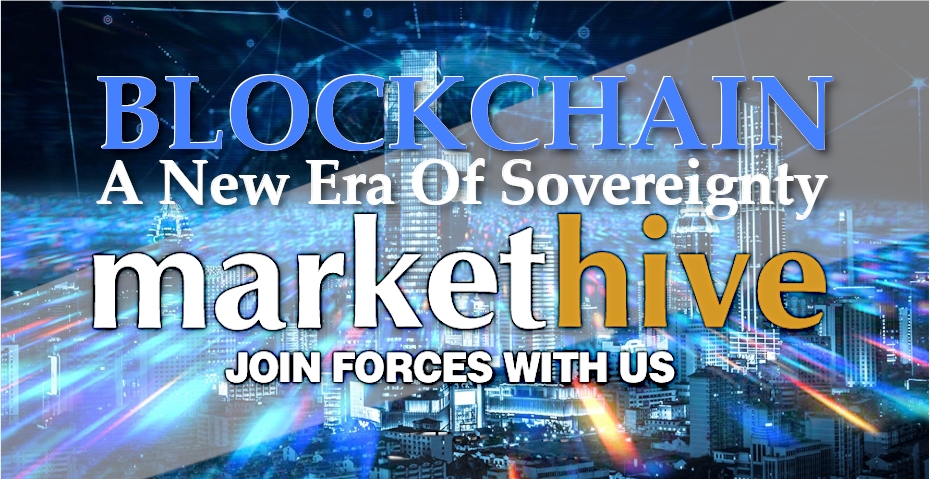 The internet has been with us and evolving for over two decades now. Over that time we have seen major developments, new ways to market, shop, and communicate with the world at large. Social Media has hit its peak and taken over our daily lives in many cases and never before have people had so much information about their personal lives online. There has always been an element of trust with these tech giants when using their platforms and perhaps 10 years ago we felt safe albeit naively entrusting our personal information and data but today it's a very different story.
Data privacy has become a real issue and despite some efforts and assurances from companies we surrender our data to, breaches of privacy are happening and in some cases the order of business. Nefarious internet hacking breaking through companies security systems is one example. The other more blatant issue is negligence or literally selling our data to third parties for the purpose of online marketing and profit. We, our data and personal information is a lucrative commodity and there are very real situations and scenarios where it can be used against us. The misuse of our data is all too prevalent and the sharing of personal data is irresponsible as in the case of the Facebook and Cambridge Analytica. scandal. That leaves us extremely vulnerable and people worldwide have their privacy violated in very personal ways.
The bottom line is corporations seek to make a profit. Facebook generates the majority of its revenue from advertising so the data of its users is imperative to their end goal. Greater profit for the shareholders and the users get zilch as well as being thrown under the bus. There must be a better way.
Being online in one way or another has become a way of life so the need for privacy is greater than ever. Fact is, corporations cannot be trusted so the better alternative we have on our doorstep is one of decentralization and transparency. This gives the power back to the users.
The Blockchain Era Is Here
Blockchain Technology is a versatile and very efficient solution for personal data security. Being decentralized and transparent it allows users to fully control their data and how it's transferred and used. It gives them the power to choose who sees their information and how much of it can be accessed. It also gives the user control over the monetization of their data. It eliminates your personal data being sold without your knowledge. In this era of Big Data, Blockchain will restore our personal privacy.
There are some companies now built on the blockchain that is offering a personal data ecosystem, where users can share and sell their data as they see fit. IBM is developing a Trusted Identity Solution. The Tide Foundation has developed a decentralized system for safe storage, sharing and trading of personal data by giving users control over encrypted personal data. The Secure Key service uses Blockchain to store your passport data. These are just a few that are utilizing decentralized technology for the betterment of society.
But What About Social Media?
There have been attempts by some startups to introduce a social media-type platform. They are typically blogging platforms on a mission to give people a voice or freedom of speech with some sort of remuneration for their efforts. However, in the recent past, there have been some instances where censorship was an issue resulting in the termination of some accounts. And then there are others not on Blockchain but purporting freedom of speech and privacy albeit in a centralized environment. That's all well and good, but we are again needing to apportion an element of trust where they are concerned.
And Then There Is Markethive
CEO and Founder of Markethive, Thomas Prendergast had the vision and is very aware of the destructive nature of the tech giants and what it has become. Markethive has made use of the new technology, blockchain, and cryptocurrency. However, it is a lot more than just a Social Media platform. Markethive has been around as an Inbound Marketing Platform for over 20 years, with the last 4 years in beta constructing and implementing a plethora of vertical hubs and portals all under one umbrella. This is called a Market Network as first recognized in 2015 by TechCrunch
Markethive is the complete ecosystem for Entrepreneurs and is fundamentally a Social Network and an automated Inbound Marketing platform. This premier hybrid social network includes news feeds, blogging platforms, video channels, chat channels, groups, image sharing, link hubs, resume, profile page and peer to peer commerce. But more than a typical social media, Markethive has also delivered "Inbound Marketing tools" like broadcasting, capture pages, lead funnels, autoresponders, self-replicating group tools, traffic analytics, CMS and more.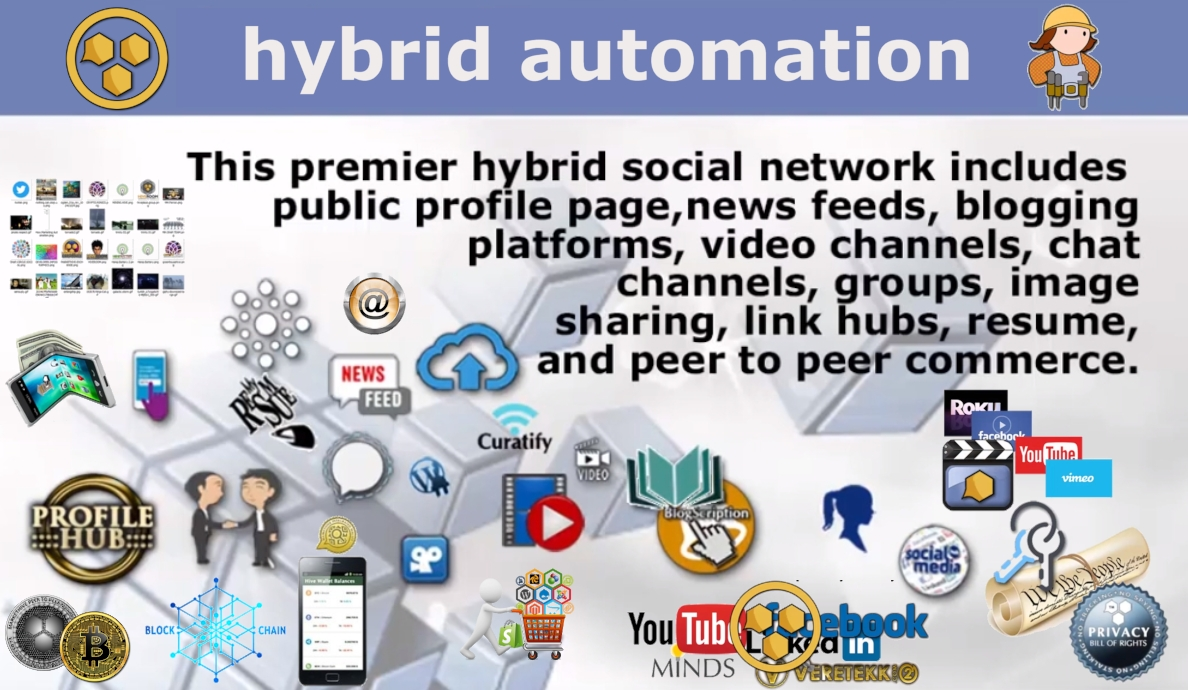 Markethive has also included additional platforms for Commerce and a Digital Media site, offering Press releases and Sponsored Articles to its members. So it's a social network, an Inbound Marketing platform and a comprehensive commerce platform for conducting business, one being a for-hire service called BeeLancers and the other for modern-day transactions called Markethive.Exchange, plus a news media site. The commerce portals and news site products and services are currently in development and will be launching soon.
Thomas Prendergast recently announced,
"I am confident to report that I believe the MHV coin and our blockchain platform is leading edge. We are the new Market Network that replaces the old school Social Networks. All of them, not just the Facebook traditional ones, but the newer ones that claim to be on blockchain but only deliver a social network with marginal tools like found at Minds, Steemit, etc. We have the distinct advantage of being way ahead of the herd on this one. With that said, when Bitcoin hits $100,000, MHV coin will stabilize on or about $5 to $20 per coin."
Blockchain and cryptocurrency is the future and Markethive has got it right on all counts as a true blockchain foundation sharing the wealth of this complete ecosystem. The difference is MHV will not just be an internal commodity like some platforms purporting to be on the Blockchain. And for the others? It's way too late to even consider integrating the blockchain. Just watch Markethive evolve.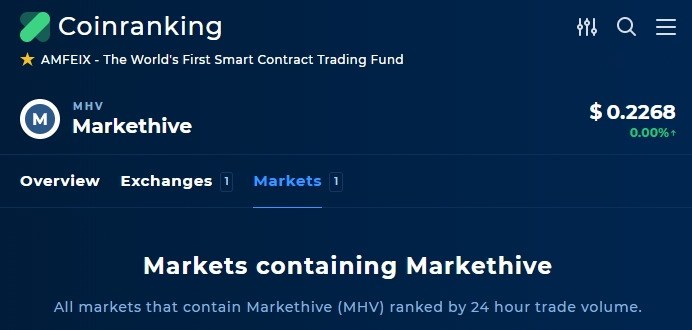 Focus And Mission
Markethive's focus is upon providing a user-friendly and rewarding solution to the individual by integrating them into a social network of like-minded people which nurtures a true collaborative business community.
Their mission and objectives are to pioneer "Universal Income" worldwide for all individuals (skilled or unskilled) where they receive monetary rewards, providing an avenue to create business success and goal achievement.
Markethive is a decentralized, autonomous, fluid environment which includes manifestations of intellectual achievements, social habits, innovation, music, literature, technology, commerce, and the arts. A central "hub" on a decentralized foundation using blockchain technology, is designed to encourage "reciprocal interchange" of ideas, knowledge or skills as well as providing for exchange, sales or purchases of goods, services, and commodities. It is already being predicted that Markethive will soon be the gold standard to which others will compare.
Conclusion
Blockchain Technology is essential to bring true privacy compliance to the internet. This is not only more convenient, but it is also a necessity and an excellent solution to what we are seeing now of mass data violations. So now it's not just about protecting or monetizing the data that only you control. It's about delivering a platform where users can have the privacy, autonomy, and freedom to be themselves socially along with an entrepreneurial environment where the possibilities are endless and real success is achievable on every level.
This futuristic model is a meritocracy and is here now and fully prepared for the future, truly representing a prime example of the next generation which is the Market Network. Markethive is a decentralized platform. Banning, shadow banning and termination of accounts is a thing of the past. No longer will you lose your livelihood and branding because of some autocratic centralized agenda-driven monopoly.
We are entering into an era of Sovereignty and Markethive has the road map and is the blueprint of where things are headed.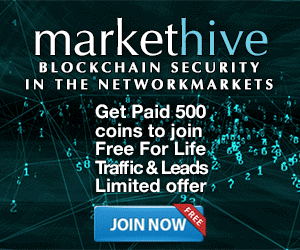 Deb Williams
Market Manager for Markethive, a global Market Network, and Writer for the Crypto/Blockchain Industry. Also a strong advocate for technology, progress, and freedom of speech. I embrace "Change" with a passion and my purpose in life is to help people understand, accept and move forward with enthusiasm to achieve their goals.
FOLLOW US ON...
Website: https://markethive.com
Token Site: http://markethive.io/
Telegram: https://t.me/markethive_support
Twitter: https://twitter.com/markethive/
Github: https://github.com/markethive /
Reddit: https://www.reddit.com/r/markethive/
Crunchbase: https://www.crunchbase.com/organization/markethive
Medium: https://www.medium.com/@markethive
Bitcointalk: https://bitcointalk.org/index.php?topic=3309067.msg34535452#msg34535452
Telegram News: t.me/Markethive
LinkedIn: https://linkedin.com/company/Markethive
Facebook: https://facebook.com/MarketHive
Youtube: https://youtube.com/Markethive