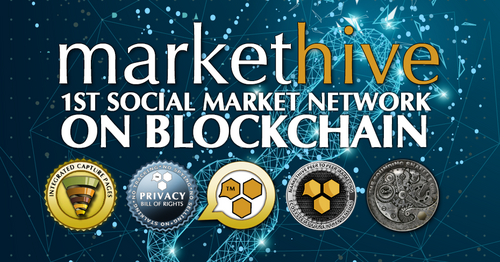 .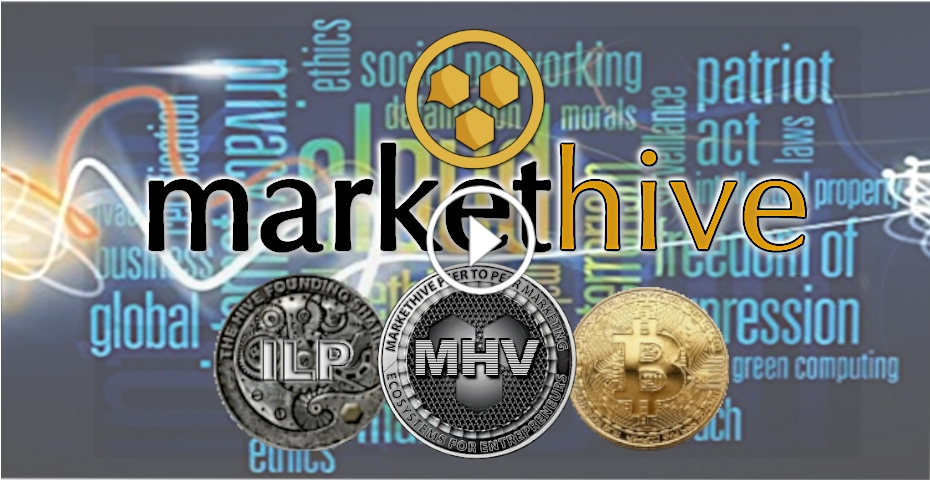 Ethical Technology - A Real Opportunity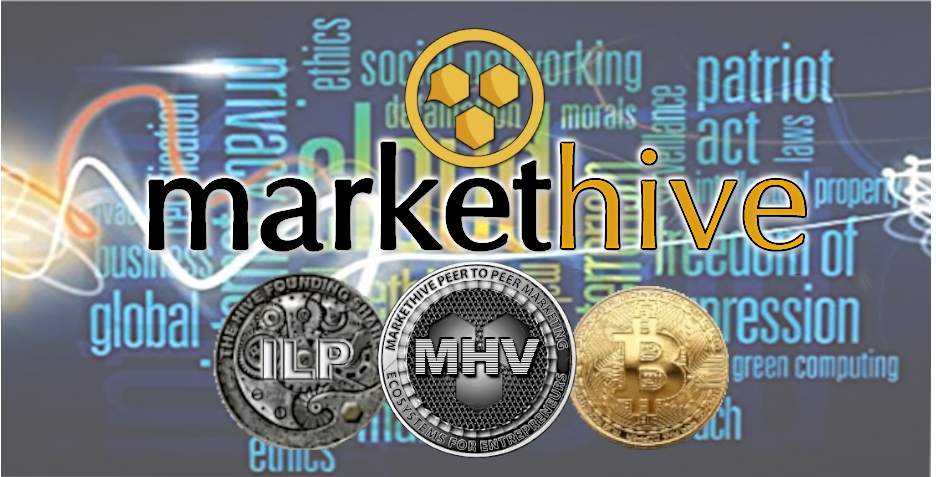 Incentivized Social Media & Marketing Platforms
2019 will be the springboard into new more ethical technologies in the years to come. Last year we saw the demise of many ICOs and outright crypto scams. We've also seen how users of huge Tech companies are extremely disgruntled and are challenging the way the conglomerates are using their data, manipulating the behavior of users, building AI, joining forces with certain government agencies. The community is now seeking a more humane and advanced technology as they demand ethical consideration. This has given rise to new business models that are not reliant on harvesting or advertising.
What Is Incentivized Social Media?
As it stands now, incentivized Social Media is recognized as blogging platforms mainly, like Steemit and Yours.org. Steemit being the market leader, pays its users to contribute by writing or curating content, as opposed to Facebook and Twitter which harvest user's data. In the case of Yours.org, the community pays to view the articles that are posted by the writer. This can range from $0.10 to a few dollars depending on how much the writer believes the readers will be willing to pay to view it. Both Yours and Steemit have an upvoting system that also pays. Yours pays in BCH. Steemit in their three native digital currencies: SteemPower, Steem Dollars, and Steem, which can then be converted into BTC or other cryptos on 3rd party exchanges.
But what about the-not-so-savvy or avid Writer or Blogger?
Is there anywhere on Social Media where they can earn for their efforts and time? What about the marketer? Instead of paying to advertise their product, is there somewhere they can go where they get rewarded for their marketing efforts? What about the complete Newbie? Is there a place where they can learn how to market, curate, and learn the fundamentals of the platform while getting paid to do so?
Blockchain Technology and the cryptocurrency sphere have enabled businesses to align themselves with the users' need to be in control of their data and how they use their time to monetize their efforts. There is one launching in 2019, with their mandate being the rise of the entrepreneur and the fall of the tyrannies that plague society. Created by a visionary who saw this coming and much needed to empower social media users, create equality and universal income to enrich society on the whole on every level.
Introducing Markethive: The Social Market Network
Markethive has been in beta for 4 years with a successful history as an inbound marketing platform for around 20 years. Markethive's decision to convert to the blockchain was multiple reasons.
To create their own asset coin as an instrument to their ecosystem for entrepreneurs.

As a blockchain system to guarantee and deliver a secure system to each subscriber.

To offer security to assure members they own and control their data, Markethive doesn't.

To ensure nothing like banning, shadow banning, and political agendas ever control the network. Only blockchain offers this solution.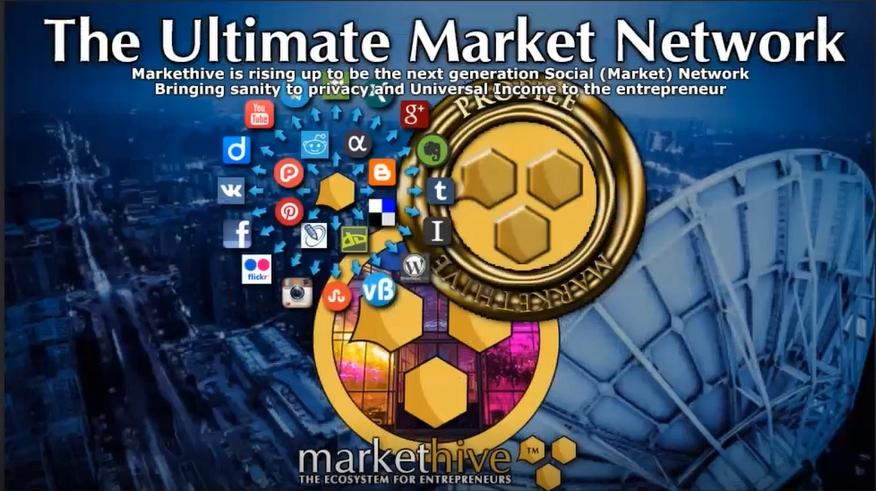 Markethive is a social network, but as a next-generation, they are not just another social network launching on the blockchain, but as a market network. This means they are secure, private and decentralized, delivering to you a social network integrated into a state of the art Inbound Marketing platform, a growing selection of commerce platforms, and another growing sector of revenue generators called traffic portals.
Markethive is also a highly competitive Market Media and Content Publisher offering Press Releases and Sponsored Articles at a negligible cost and with a reach well beyond existing social and market networks. After comparing 480 other news media sites with regards to their social reach and followers and Alexa ranking, Markethive sits at Number 8 with an Alexa ranking of 24,445 at the time of writing. This continues to drop daily as subscribers flock to join the Markethive network.
The News Feed being nearly identical to other well-known feeds is easy to use. But unlike the others, Markethive has replaced Likes with Tips, tips that allow you the option to give your friends a small token or coin of appreciation. Your News Feed is 100% responsive to any device; therefore your device web browser is all that is needed. Saving your phone disk space and assuring you greater security and privacy. As far as the algorithms on the platform? You determine and orchestrate your algorithms. Not Markethive.
So Markethive will establish their niche as the only social (Market) Network that has an infinity Airdrop and a system that rewards the users for using it with additional micropayments called a faucet.
FAUCET:
The Markethive platform pays you micropayments of Markethive coin, similar to faucets. After you have 3+ people subscribed to the free Markethive Network via your profile page, the faucet, micropayment system activates and from there on, all activity within the system pays you small but consistent coinage to your wallet daily. Being the entire system runs on Markethive coin, you can expect the volume demand and increased velocity of the coin to also drive coin value accordingly. This is one of the main reasons Markethive refers to their system as being a legitimate alternative to universal income, one based on ethics and integrity, not government-mandated theft and graft.
PAID TO LEARN:
Markethive is truly dedicated to your education, success, and sovereignty. This is why they have made the Inbound Marketing Platform free (Compared to Marketo that costs as much as $25k per month), they pay you up to 500 coins just for joining, pay you micropayments just for using the system after you have qualified by signing up 3 new subscribers (similar to faucet systems that pay out micro amounts of Bitcoin), and Markethive also pay you for taking the tutorials (no qualifications required, just a Markethive Wallet and each lesson you complete you receive an accolade on your profile and coin in your wallet). How cool is that?
MHV On Exchanges
The Markethive Coin [MHV] is soon to be listed on its first of many public exchanges. This is prior to Markethive launching its own exchange in due course future. The coin is classed as a Consumer coin used by the members of Markethive internally to purchase services offered and impressions via the Markethive Banner Impressions Exchange. It can also be withdrawn and converted to your desired currency once the Markethive wallet app is launched.
The Consumer coin, MHV, is being utilized within the Markethive exchange by way of airdrops and the faucet system which rewards associates using the platform, so the coin is used within the commerce of the system thus creating the velocity. The Revenue is a vehicle that is used to buy the Markethive coin back in the free market so it can be redistributed into the economic vortex of the system.
The Markethive coin will not be dependent upon speculative value as is the case with other cryptocurrencies and platforms, thereby creating eternal economic velocity in the entrepreneur ecosystem within Markethive. This is a fundamental difference from the other systems currently out there today. The Markethive system has been developed to produce revenue in the traditional sense with the added benefits of the blockchain taking it to the next level.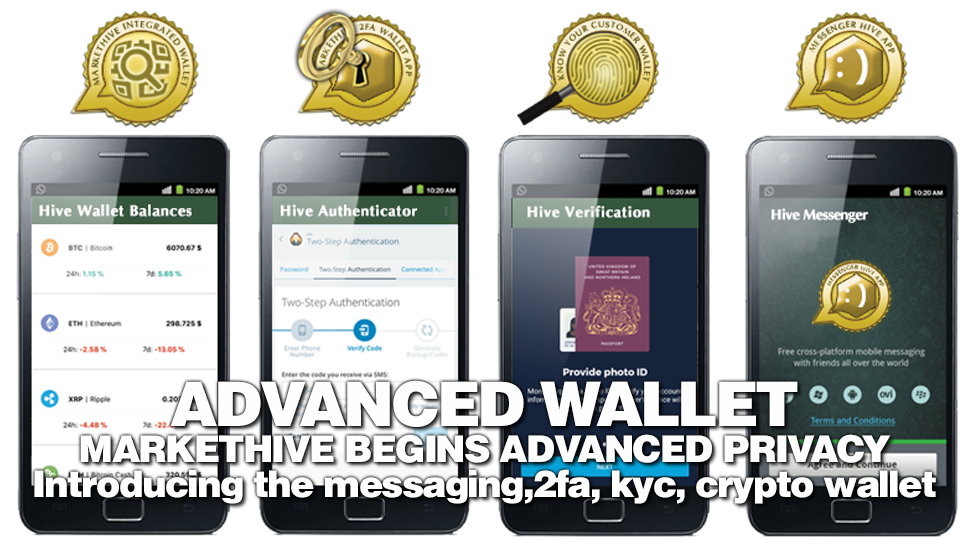 Summary
Bottom line, by joining Markethive you will get a Market Network Inbound Marketing platform worth $2500 per month for free and get "Airdropped" paid up to 500 Markethive coins, MHV just for joining. You will continue to receive these coin assets for the duration of your life within the hive. You will enjoy a social media interface that pays you to learn, post, in fact, all activities are rewarded, not just writing good content. You'll have to forfeit likes for tips. I don't know about you but I prefer a tip. If they tip, it's assumed they must like it. And then use Markethive's coin exchange to convert and withdraw your earnings.

As stated by the Visionary, Co-founder and CEO of Markethive Thomas Prendergast:
"Markethive has built a system to empower the Entrepreneur, with amazing valuable Inbound Marketing systems integrated within a social network with multiple commerce platforms. All of this on a blockchain foundation, which above all the other benefits, allows Markethive to pay its members, regardless of free or upgraded Entrepreneurs to engage. We are focused on providing a Universal type of income for aspiring entrepreneurs. We believe sharing our resources with you as you build your business and seek to reach your goals, benefits all of us.
We welcome all to our collaborative world of the Entrepreneur, the Markethive, built for you, by you and with you."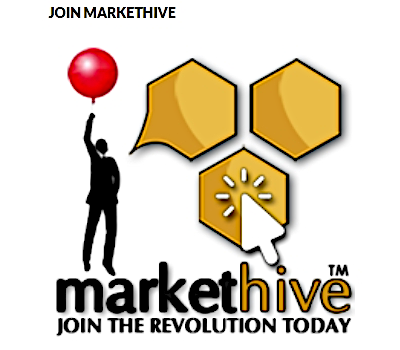 Deb Williams
Market Manager for Markethive, a global Market Network, and Writer for the Crypto/Blockchain Industry. Also a strong advocate for technology, progress, and freedom of speech. I embrace "Change" with a passion and my purpose in life is to help people understand, accept and move forward with enthusiasm to achieve their goals.