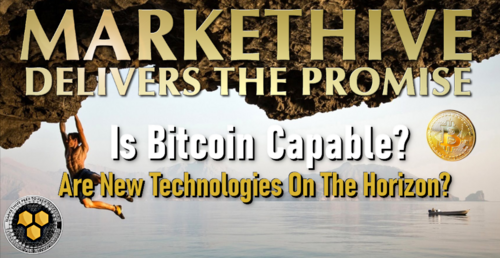 Is Bitcoin Capable? Or Time For New Technologies?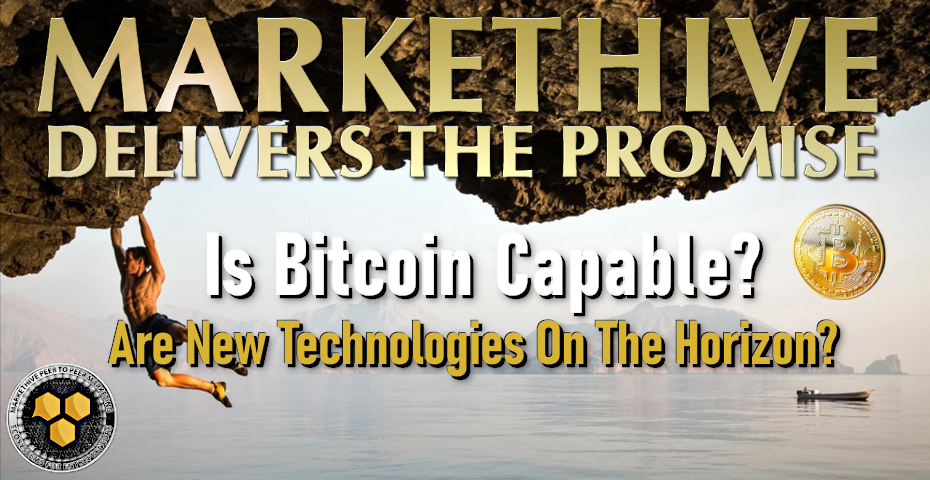 Time for Plan B! Bitcoin is now 10 years old and has received a lot of attention which has helped awareness in society and increased adoption but what about the price? It's still fluctuating predicted to hit new lows before the expectations of some cryptos gurus of a bull move of $50,000 in the next few months.
John McAfee, one of the strong Bitcoin advocates and cybersecurity guru earnestly tweeted, "What will stimulate Bitcoin's rise? USE IT!!!" Judging by this tweet he seemed a little anxious and maybe even disturbed by the current stance of Bitcoin. He's calling for people to use it to increase demand and we all know the more demand the more valuable it becomes.


Age-Old Scalability Issues
So what's happening? Many say Bitcoin is not user-friendly. When it starts to scale due to demand, the transactions experience longer confirmation time and fees are more expensive.
There are crypto bulls just holding their stash in the wait for the huge rise in price, but that only hinders usage and adoption. At this point, most Bitcoin holders view it as an investment, a store of value or digital gold only.
McAfee may well have expected in all probability that by now, after 10 years of Bitcoin's existence, it should be used for various purposes instead of just for investment alone. Some are saying it is old tech, however, it's still early days in the bigger scheme of things and being that Bitcoin (BTC) is the first cryptocurrency it may well hold its place as No.1 or it could be the gateway for investors' money to flow into newer and better-developed technologies.
Does BTC Have A Solution?
There have been huge efforts of some Crypto Exchanges to create awareness about Bitcoin as an alternative to Fiat currency, so if they can improve the scalability issues that are hindering adoption it will be good news for all especially McAfee who vowed and declared BTC will hit $1 million by the end of 2020. If not he will eat his genitals. More on that later.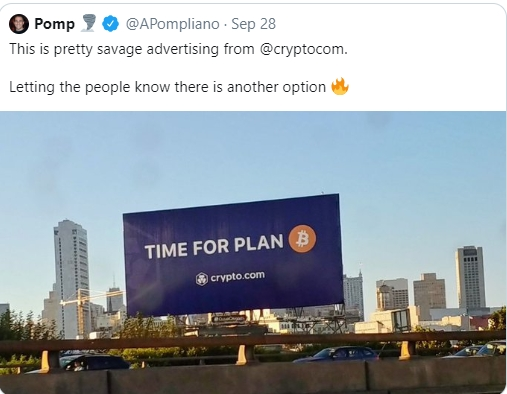 There is an overwhelming consensus that Fiat needs to be replaced by an open-source cryptocurrency to level the playing field. It has also been established given historical events that a cryptocurrency must have a use case, have the velocity and be user-friendly in all aspects of transactional ability and liquidity. In other words, a coin that has obvious value for being used lends itself as a better alternative to consumption such as the Markethive Coin. (MHV)

Markethive Has The Answer
Both BTC and MHV are an open-source project. Hopefully, in the near future, there'll be a breakthrough to the present problems hindering BTC as its use as a global currency. As for MHV, it is well on its way as a consumer coin with various use-cases to increase adoption and uphold the velocity needed to increase in value.
MHV is not based on speculation as are other cryptocurrencies. The Markethive Coin (MHV) is being utilized within the Markethive exchange by way of airdrops and numerous faucet systems and bounty programs that reward associates using the platform, so the coin is used within the commerce of the system thus creating the velocity. Furthermore, Markethive is implementing the latest technology in terms of its wallet and exchange which will allow agility, ease of use and liquidity.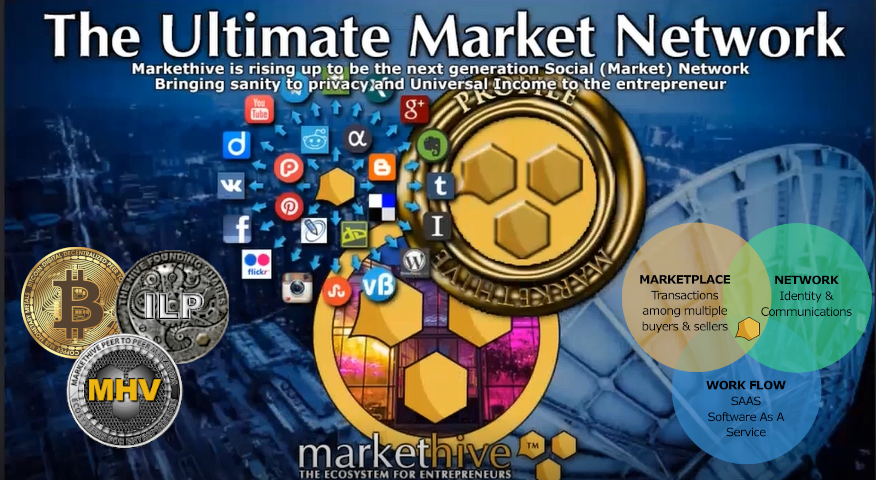 Metaphorically Speaking...
Predominantly Bitcoin is seen as an investment and people are holding on to their coins, so in essence, they have a safe of gold coins with a lot of speculation. The Markethive Coin is a consumer coin and people are currently earning, accumulating and spending it within the Markethive ecosystem thereby making it a virtual oil well continually producing oil.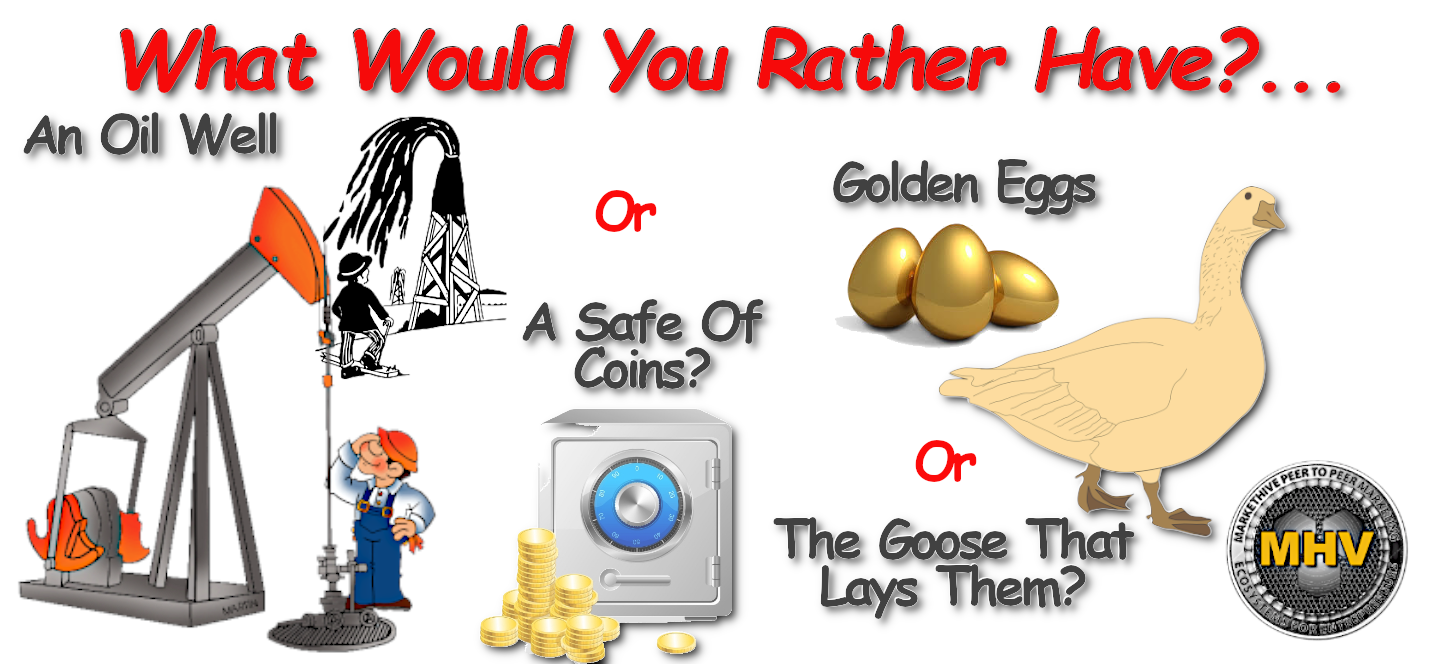 What would you rather have? A finite safe of gold coins that may one day be more valuable than today? Or an oil well that gushes oil infinitely with none of the speculations that are so rife in the world of crypto. To put it another way, Would you rather have the golden eggs or the goose that lays them?

Deb Williams
Market Manager for Markethive, a global Market Network, and Writer for the Crypto/Blockchain Industry. Also a strong advocate for technology, progress, and freedom of speech. I embrace "Change" with a passion and my purpose in life is to help people understand, accept and move forward with enthusiasm to achieve their goals.