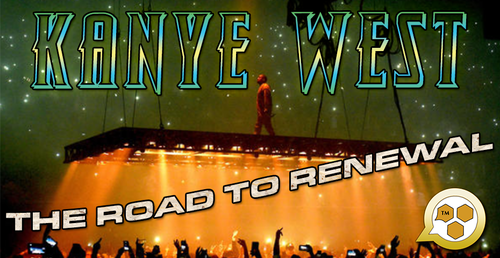 KANYE WEST - The Road To Renewal

Continuing on from Part 1 of Kanye West's Journey, for over a decade long, the artistic genius went on to successfully create hit albums of a variety of music genres that were critically acclaimed, polarizing, influential and captivating, earning him the reputation of "America's favorite bad boy".
West toured with U2 in 2005 - 06 which inspired him to make hip hop more atmospheric and empowering to be performed in stadiums and arenas. He started to draw influence from both rock & roll music like The Rolling Stones, Led Zeppelin, and The Killers, plus house music which originated in Chicago, where he grew up.
Kanye puts himself in places where a vain or trendy person wouldn't dare try, like wearing pink polos, kilts and, skinny jeans. He made a career of consistently and willingly making himself the underdog by going against the grain for the sake of not just being able to say he did it first but to also avoid being boxed in or marginalized.
His dedicated passion to reinvent the wheel along with his intense and dynamic creativity amassed him international acclaim and godly recognition. On West's sixth album "Yeezus", his song "I Am A God" was a powerhouse and punchy approach that has come to define the genius of Kanye West. "Yeezus" remains the only album to have sold fewer than 1 million copies in the US. Yet it was critically well-received, not least by the rock legend Lou Reed, who told Rolling Stone that "Each track is like making a movie… The guy really, really, really is talented."
In an interview with Zane Lowe, Kanye explains his meaning behind his song "I Am A God"

Kanye West always sees an opportunity in just about everything and when the music industry began to worry about the effect the internet was having on its profit margins, West just embraced the change with a video for his single "Can't Tell Me Nothing" and he hired the comedian/actor Zach Galifianakis to lip-sync the lyrics on an alternate version which created a viral sensation.
Tragedy Strikes
Kanye was on top of the world, hailed as the artist who killed gangster rap. But in November 2007, tragedy struck. His beloved mother, Donda, died from a heart attack following cosmetic surgery. Kanye West dedicated a performance of "Hey Mama" to her at the first concert he did following the funeral. Given the bond Kanye and his mother had this put him in a very dark place. Months later, he separated from his then-fiancee Alexis Phifer and his next album, 808s & Heartbreak that he released 12 months later was laden with grief, pain, and alienation.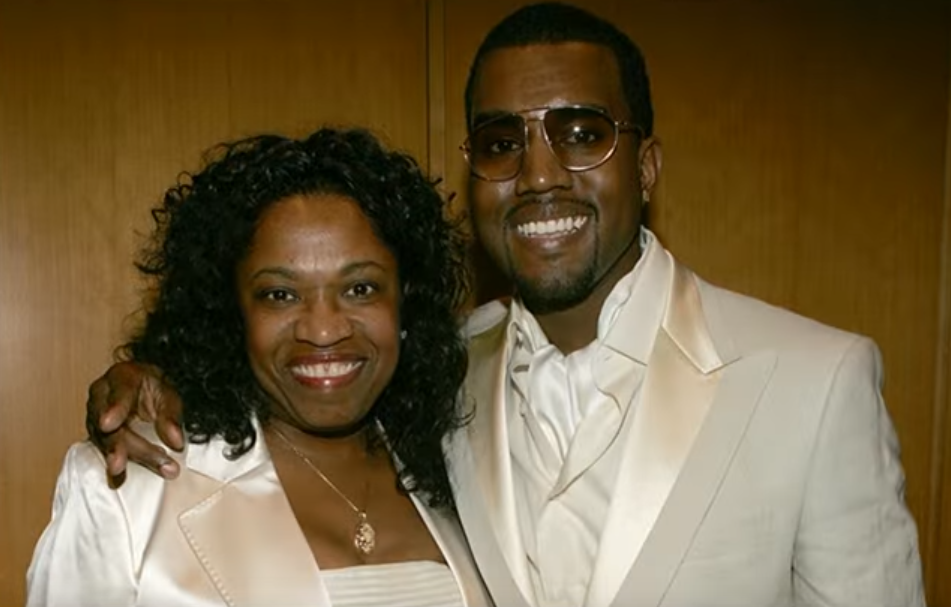 Kanye with his mother Donda West
At that point West abandoned rapping completely, preferring to sing through an Auto-Tune vocal processor. This technique (ubiquitous in hip hop today) turned his voice into a robotic tone and he classified the new album and sound as "Pop Art".
It's not to be confused with the visual art movement, but interestingly, when you consider West has Synesthesia, which is the condition where one sense, like hearing, is simultaneously perceived as if by one or more additional senses, such as sight, so everything that Kanye sonically creates is a painting in his creative mind.
West then announced, "Hip hop is over for me". However, it wasn't. He won two Grammys for guest raps he made that year, on Estelles' "American Boy" and TI's "Swagger Like Us".
Oops! A Faux-Pas Or...
Notorious for his controversial statements, (of which there were many) and after the passing of his mother, West's state of mind was fragile and coupled with a bottle of Hennessy, he invaded the stage during Taylor Swift's acceptance speech for Best Female Vocal award at the MTV Video Music Awards the following year. He took the microphone from her and said although he was happy for Swift, Beyonce did a fantastic video clip, inferring Beyonce should have won the award instead.
"Yo, Taylor, I'm really happy for you, I'mma let you finish, but Beyonce had one of the best videos of all time!"
The reverberations from that moment are still being felt, however, West did apologize publically, then retracted his apology in a 2013 interview with the New York Times. However, by 2015, they became friends. It's evident that some on social media are still riled by the act, but time and circumstance have a way of healing and leading to self-development as Swift recounts in her biopic, "Miss Americana".
In her story, she makes it clear how much these incidents wounded her, and how a young woman desperate to be liked could be deeply hurt when she finds out it's impossible to be everyone's favorite. It made her stronger, more independent and the woman she is today. It could be said that one person's faux-pas is another person's gateway to a life lesson learned and growth.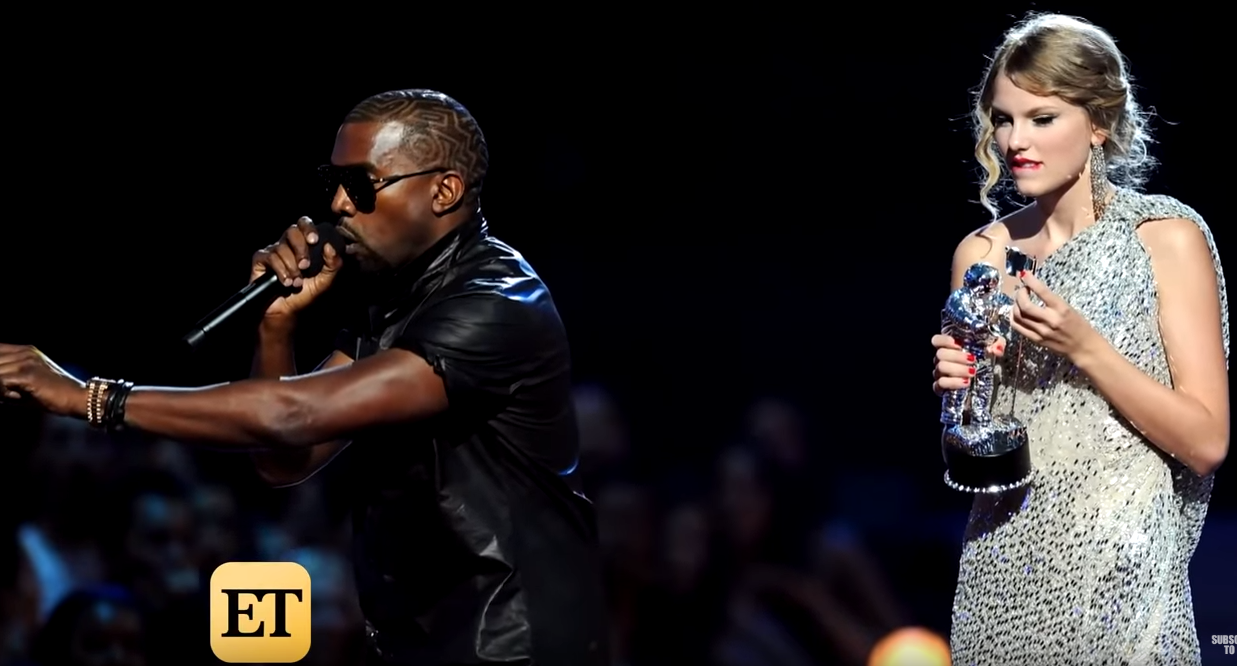 2009 VMA Awards Taylor Swift's acceptance speech interrupted by Kanye West

Kanye West Focus On Fashion
Following the Swift fiasco, West took a break from music and relocated to Rome stopping off at Japan along the way for a time. His focus was on fashion at that point. He had already been collaborating with labels including A Bathing Ape and Nike on limited-edition sneakers since 2006. He gained more experience as an intern for other labels, reportedly for Gap and Fendi. In 2009, West partners with Nike for his own shoe, the Air Yeezys.

West launched his first collection in Paris in 2011 which was very much criticized. Feeling wounded, West gave a speech at the show's after-party, pleading "Please be easy. Please give me a chance to grow." His second collection a year later only received lukewarm acceptance, subsequently West announced he would no longer be showing in Paris.
In 2013 he collaborated with the French label APC on his capsule collection. In an interview with W Magazine, he explained,
"I tried to come out of the gate going crazy. And it didn't work. So now I have to somehow put out something that says, 'I look sensible!'?"
Contrary to his personality, the collection consisted of understated tees, hoodies, and jeans.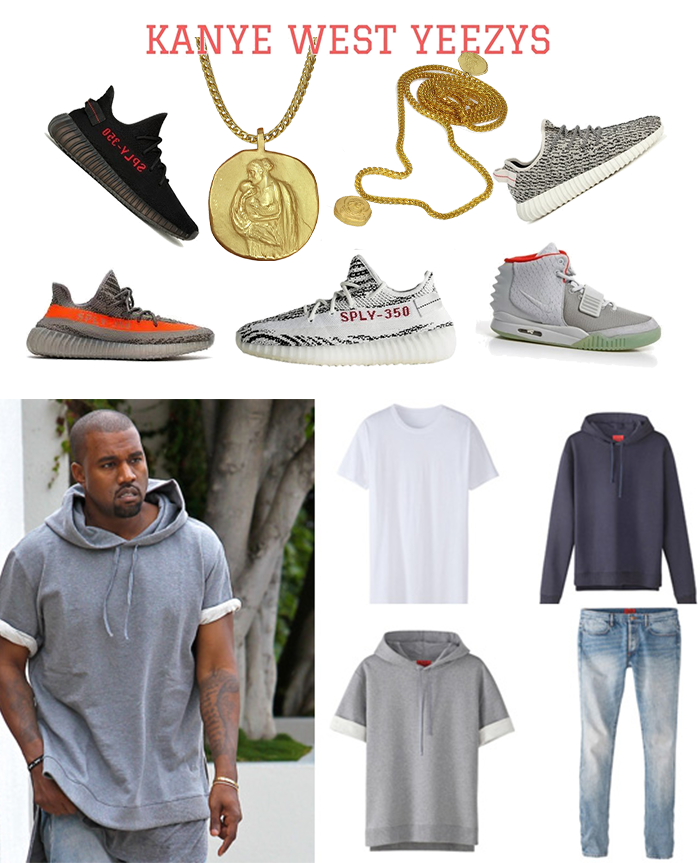 Kanye West's Capsule Collection: Adidas "Yeezy" sneakers and Jewelry collection
He then signed a $10 million deal with Adidas and launched his first apparel collection of Yeezy Season 1 in 2015. This collection had a mixed reception but his Season 5 collection in 2017 won praise and notably, Yeezy is the No 1 searched brand on the internet.
He had a passion for fashion, showcasing his own style of apparel and the collection of Yeezy sneakers with Adidas Boost technology. West maintains that his brand expresses how he feels, not to keep up with trends or societal culture. Prior to that, he donned other high-end designer labels because he could and it made him feel good - It helped to feed his ego. He is still perceived today as the Louis Vuitton Don.
Now on a new quest, keeping his ego in check and getting back to grassroots, it's all about bringing manufacturing back to America, from seed to sew, along with job opportunities for people in prison reform or second chance people. More about that later.

As a musician, what makes Kanye West one of the greats is his ability to innovate - to push the sonic boundaries of hip-hop. As a Fashionista, he has become a force in fashion with the desire to create designer fashion affordable to the people en-masse.
Kanye West and Kim Kardashian - Equally Yolked
Kanye West and reality TV star, Kim Kardashian began their relationship in April of 2013, engaged in October, then married in May 2014. Happily married for nearly 6 years with 4 children. Their first daughter North (born June 15, 2013) son Saint (born December 5, 2015) and another daughter (born via surrogate January 15, 2018). Then came their fourth child, son Psalm, via surrogate in May 2019.
Married life and fatherhood have helped West grow and realize what is important in life. In a recent interview, he described his relationship with Kim as equally yoked. They both have a spiritual connection to God. West considers his union with Kim a life-long commitment
"It's a God bond," he says, Someone to call on, or call out. Someone that can call on you or call you out - Equally yoked. Someone to complain to and someone to grow with… as we grow and raise our children"
Kim Kardashian and Kanye West are one of the strongest couples in Hollywood and beyond after almost 6 years together.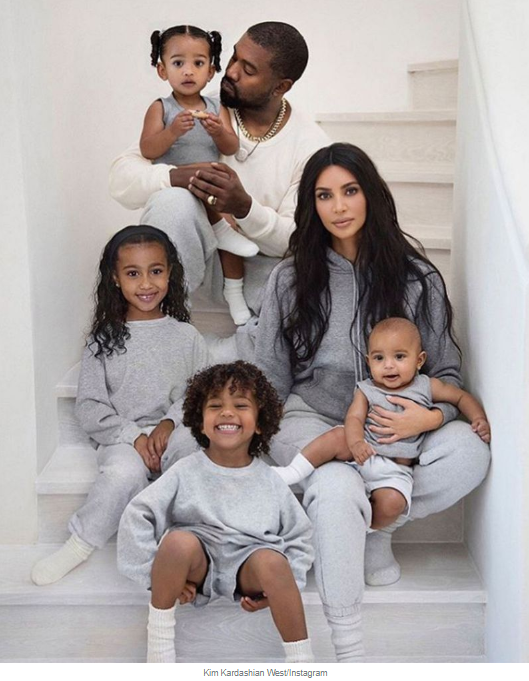 The West Family at Christmas 2019

The Turning Point
West went on to make his 7th album in 2016, "The Life Of Pablo", tweaking his songs and resending them to streaming services, describing the album as a "living, breathing, changing creative expression". That same year he started his Saint Pablo Tour, where he performs on a stage suspended in mid-air. However, with still 21 shows on the agenda the tour was canceled.
In his last performance, West delivered a 15-minute rant, speaking his mind on personal gripes, naming names, business issues, revealing he was $53 million in debt and political stance, hailing Trump for President, before storming off the stage saying the show's over.
Subsequently, Kanye West was admitted into UCLA Medical Center, initially for exhaustion, only then to go through psychiatric tests and ultimately diagnosed with mental health issues. More succinctly, Bi-Polar Disorder. Reportedly, West never got over his mother's untimely death. He has been put in the category of an HSP - Highly Sensitive People, but he has been called "crazy" by many.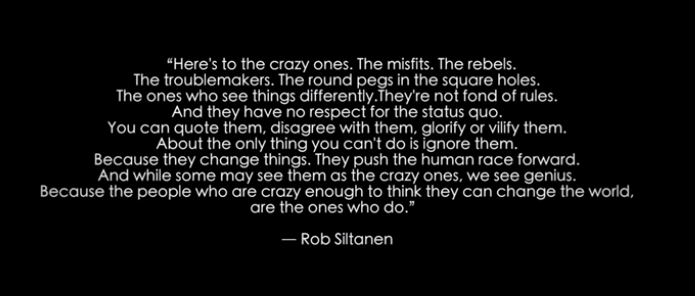 According to West, this was a crucial wake-up call that would change his life. His time in the hospital gave him space and the time he needed to not only get back on track but to re-evaluate his life and purpose. He had visions and divine messages to help him in his time of renewal. People call it a break-down, Kanye likes to call it a "break-through."
The next 2 years West closeted himself, holed-up in the studio creating his 8th album "Ye" which has been a nickname of his and touched on issues ranging from sexual assault topics to West's own controversial comments about slavery and being bipolar. In an interview following the album's release, he expanded on the bipolar topic saying it is his "superpower". He asserted that the condition fueled his creativity, but he also admitted that it led to unfortunate consequences.
West deactivated his Twitter and Instagram accounts during that time due to the backlash he was receiving from many of his controversial comments, beliefs, and support for President Trump. Like him or not, he believes he has the right to express his own opinions and not be controlled by the system or manipulated into being something that he's not.
In 2018, Kanye dusts off the cobwebs and returns to the public eye, reactivating his Twitter account and music output with "Ye Vs.The People". As the title insinuates, he needed to express his thoughts and feelings after becoming a recluse resulting from his experiences. It may even be seen as cathartic to some degree. Incidentally, the track was not included on the album.

The Renewal
By this time West had relocated to Wyoming with his family, which is his "happy place", a place away from "it all" Although West was working on a new album titled Yandhi with a planned release date of September 29, 2018, it was delayed indefinitely. In April of 2019, Kanye West "woke up" and completely changed his direction spiritually, emotionally and physically. In August of 2019, it was announced that he was working on another project which would display Kanye and his career in a whole new light that continues to gain momentum.
Next, we'll focus on Kanye's life after renewal to the present day along with what has been deemed as Kanyean Philosophy.
Previous article https://markethive.com/group/marketingdept/blog/kanyewesthisjourneyauthenticityvscontroversy

Deb Williams
A Crypto/Blockchain enthusiast and a strong advocate for technology, progress, and freedom of speech. I embrace "change" with a passion and my purpose in life is to help people understand, accept and move forward with enthusiasm to achieve their goals.