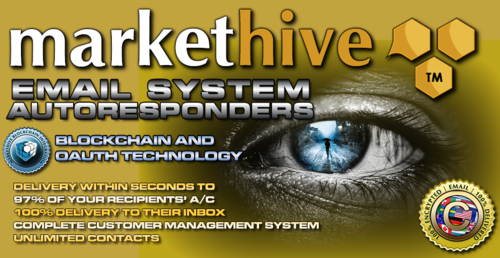 MARKETHIVE EMAIL SYSTEM Powerful, Reliable And Ethical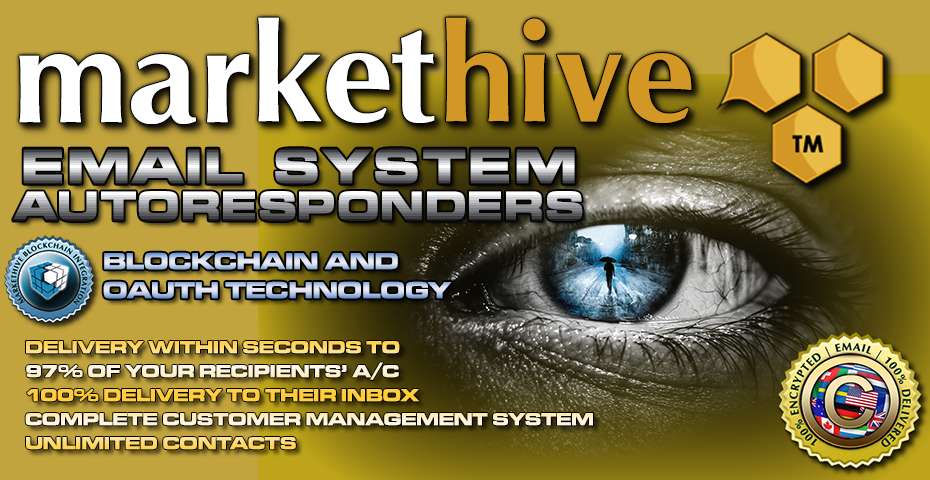 The benefit of the Markethive Autoresponder is probably one of the most powerful aspects of our inbound marketing system. Our leads associate capture funnel systems unique method of using social networks to join Markethive and any other business you conduct from your Storefront within the Markethive platform ensures that Markethive produces an emailing system that delivers your messages within seconds to 97% of your recipients' account with a 100% delivery to their INBOX.
Note: The other 3% is usually because the recipients' inbox is full and cannot receive any more emails.
The Markethive Autoresponder System has been established for more than 20 years. The founder and CEO of Markethive, Thomas Prendergast invented the first autoresponder, then refined and established the email system and the concept of Automated Marketing which is now called Inbound Marketing.

The Reality Of Email Delivery
We'd all like to think our messages reach our customers' inbox but the reality is 1 in 5 don't in many autoresponder systems. The unfortunate side of email is spam and although spam filters do a good job of detecting junk and send it straight to the spam folder, many organizations' legitimate emails end up in the spam folder. If your subscribers don't see your emails, they can't open, click or convert.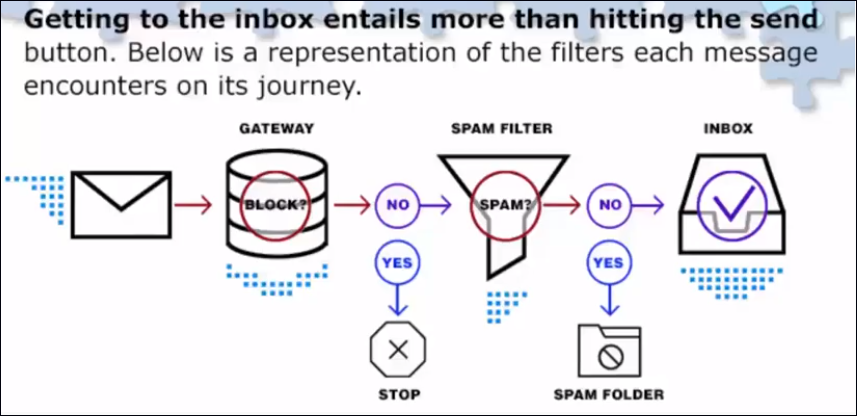 Emails that are able to make it past the gateway and spam filters are delivered to the inbox. Emails that are deemed malicious or untrustworthy are very often blocked at the gateway or sent straight to the spam folder. The spam filters look at the reputation of the sender, subscriber engagement and content to decide if it should be placed in the inbox or spam folder.

Now Considered Old School
Email deliverability rates can really make or break an email marketing campaign. Primarily, email campaigns and autoresponders use a capture page opt-in form to collect data, being a name, email and often times a phone number. This takes time and usually a number of steps to complete. You then in some cases need to go to your email to verify it. It is well documented that the more steps in the signup form process, the more likely prospects will be lost for lack of follow-through. Email verification can reduce lead conversion up to 50%, delayed verification and delivery to spam folder reduce conversion up to 90%.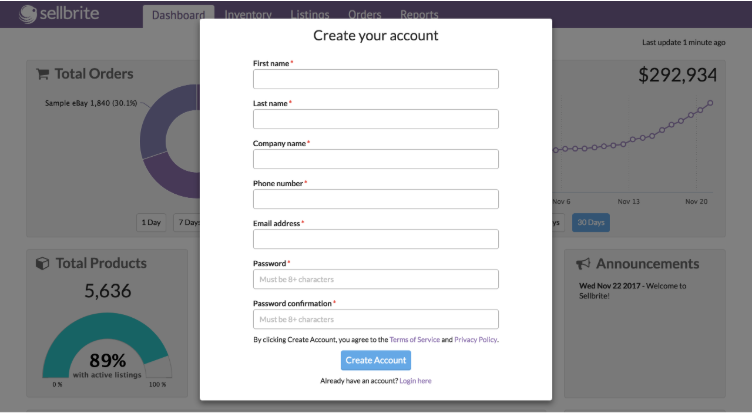 Email Delivery A Top Priority
The delivery of email is paramount and a top priority at Markethive. We have dispensed the "old school" process of email verification replacing it with instantaneous "One Click" subscriptions, so we can now concentrate on delivering your autoresponders and email broadcasts out to your lead databases.
This virtually guarantees the data is legitimate and the email is clean and not from a spam trap often acquired through website harvesting. The actions available to build email lists in Markethive are via Markethive Capture Widgets, Markethive Capture Pages, Markethive Blogs, and Markethive Profile Pages. This guarantees email quality and delivers to the members of Markethive, their subscribers and lead prospects' email delivery "to the Inbox" of nearly 100%.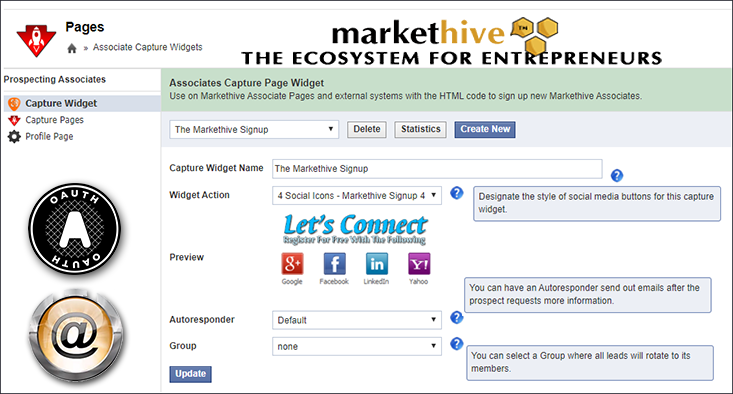 Markethive Autoresponder Basic setup
Below is a video explaining the basics of setting up your autoresponder.
The whole purpose behind this is not to spam people or hit them with messages they don't want, but to produce quality material that helps educate people and those who are looking for answers to their particular problem through systems like this. By using these methods you establish authority and the credibility that your sphere of Influence you create will appreciate what you are doing.
Also, be sure to go to the

Tutorial Group in Markethive

where you will find numerous short and on-point video tutorials to learn how to get started and engage in all the facets Markethive offers. These will eventually be integrated into the

Automated Tutorial System

where you will be paid via our

Micropayment Faucet

in MHV Coin for taking each step in the program.
Acceptable Or Unethical? You Decide...
Although it can satisfy your curiosity to track and know who clicked on your emails, this can only be achieved through sprites that are commonly used in some email systems which is essentially spying on the recipient. The email software adds a tiny invisible image to the body of your email. This is often called a web beacon or tracking pixel.
Good marketing practices breed a good reputation. We do not engage in shifty and sneaky practices. We do not send email from our system with hidden spy images. We do not report to our subscribers what you view, what you clicked or looked at on any given day.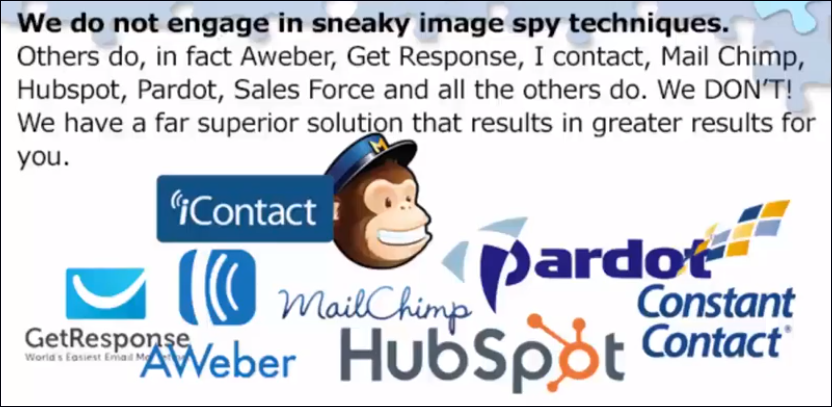 What we do offer is a complete Market Network with everything under one roof to be able to conduct any business without having to go to individual vertical platforms for your marketing tools. Just knowing you have a delivery rate of 100% to the inbox and a good reputation with the Markethive Email System is much better than a hit and miss scenario other systems suffer from due to their practices. You can track your productivity through the Markethive Analytics Integration solely built for you and your URLs.
Markethive's email and autoresponder systems are built for beginners through to Entrepreneurs and Business Owners at any level. It has utilized the OAuth technology to capture data via capture widgets through a choice of Social Media or verified email accounts situated on your capture pages, blogs, and profile pages.
Conclusion
Markethive embraces OAuth and Blockchain technology as it keeps all your data and hard work under your control. It cannot be deleted by anyone else but you. This process also prevents 3rd parties from tracking you on our secure distributed security data system. So when registering and utilizing the complete marketing system within Markethive to build your business, including the autoresponder system (CRM and CMS) your security and autonomy are our highest priority. Gone from our system is the aged old and nonsecure process of entering fields with your name, email, and phone, etc, coupled with a verification email and validation link.
The advent of the blockchain adds several new twists and may serve to be the disruption that has been overdue for marketers and advertisers that are looking to take their targeted campaigns to the next level. We are in for a ride over the next couple of years as technologies like blockchain slip into every facet of our lives. It's not the strongest who survive or smartest, but the most adaptable.

Deb Williams
A Crypto/Blockchain enthusiast and a strong advocate for technology, progress, and freedom of speech. I embrace "change" with a passion and my purpose in life is to help people understand, accept and move forward with enthusiasm to achieve their goals.