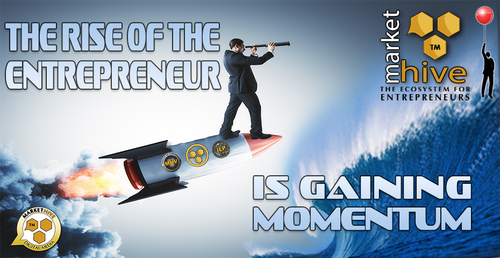 THE RISE OF THE ENTREPRENEUR IS GAINING MOMENTUM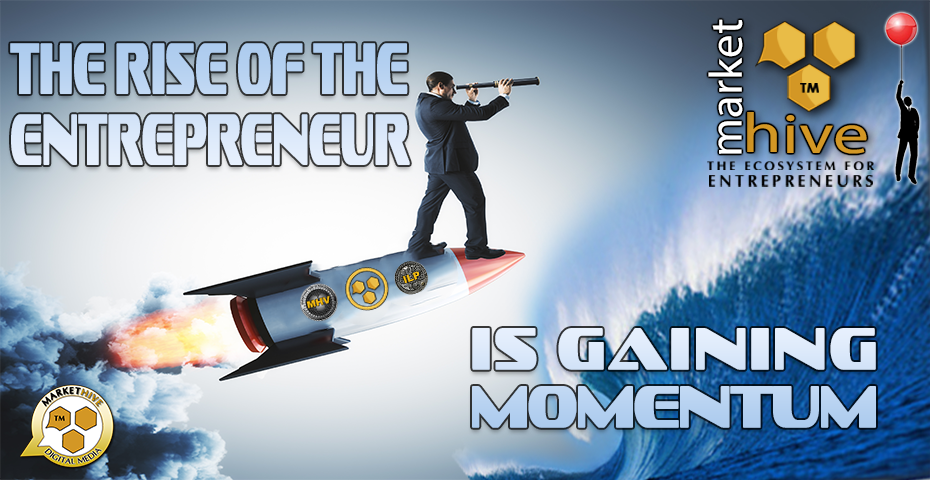 MARKETHIVE IS THE ECOSYSTEM FOR ENTREPRENEURS

While the self-appointed few are on an unrealistic mission to reset the world, enforcing their imperialistic rules and way of life for civilization, entrepreneurialism, and sovereign technology will be a force to be reckoned with.
Just like Noah, who built the ark when asked by God to save a chosen few in the face of destruction by the great flood, Markethive is building its ark for all humanity in the face of the new world tyrannical order.
And what will it take to triumph over this flood of autocracy?
A community of entrepreneurs showing and leading the way to a haven, an ecosystem that withstands the promised displacement and socialism of Agenda 2030.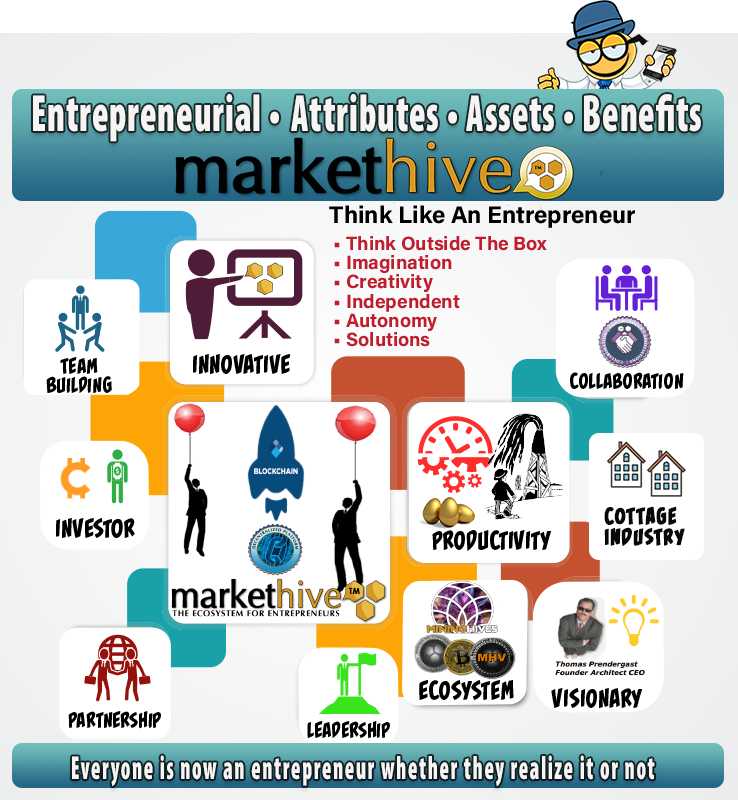 What Defines An Entrepreneur?
Entrepreneurs are leaders, "not managers." Innovators and visionaries with an endless supply of enthusiasm connected to a resource of inner knowledge and ideas.
Skilled entrepreneurs lead the way and show others the way. Still, many potential entrepreneurs are enslaved or inhibited by the pressure to get a college education, become a cog in the wheel, get a job, run into debt, or comply with the authorities, the traditions, and suppressive rules.
Entrepreneurs are always first in and the last out, just like with the Marines, and it takes a lot of courage, determination, and willingness to rise above the most challenging obstacles.
Tom Sawyer, the proverbial entrepreneur, shows the crowd his tour de force of painting a fence faster and more superior than the crowd of people who all gathered to watch him. The awe is enough to get the people to pick up their brushes and join in. So inspired by Tom, they continued with this process and recruited others to help.
Entrepreneurs never take shortcuts. With a firm ethical attitude, they are natural-born leaders, a level of integrity that attracts and acknowledges others, internalized by their work ethic.
The entrepreneur hacks away, even in the most adverse conditions. They don't take as many breaks, nor do they stop to watch others. They believe in themselves and what they do, are proactive, and tend not to get fired; however, they can be disruptive, particularly if an unfair system wrongs them.
However, entrepreneurs can get fired up and quit a job when asked to do something against their principles. On the other hand, if the reasons are strong enough, they will work at any job and particularly if they've given their word. All of this is fuelled by a strong sense of self-esteem and a deep belief in their entrepreneurial ability.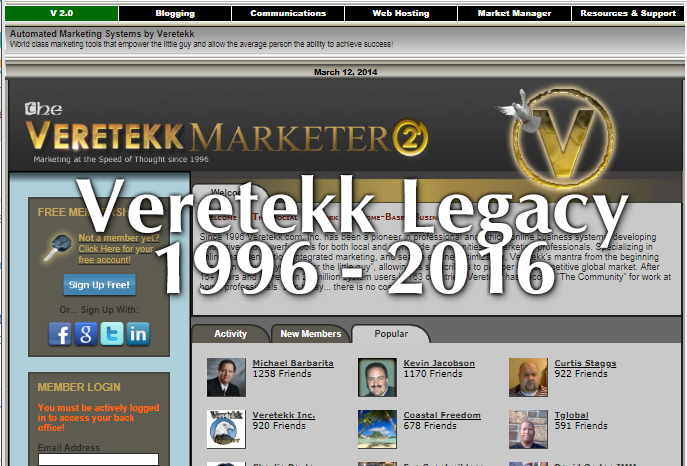 From Mission-driven To Vision-driven
Markethive is the ultimate market network, a complete ecosystem for Entrepreneurs. Our mission has spanned for more than 20 years producing millions of subscribers, 1000s of friends and success, and many millionaires in their process.
This long-term mission has afforded us the financial clout to continue with our mission, leading the curve with Blockchain technology and cryptocurrency, making it a viable ecosystem that will survive the current and depreciating world economy.
Markethive is unique with its cottage industry concept and driven by two engines that work simultaneously, bringing in the masses who aspire to be entrepreneurial. Typically, social media, marketing, or digital media platform would only have one engine, subscriber, or traffic.
However, the monolithic Markethive Network encompasses all facets of social media, inbound marketing, and digital media, making it the only platform to fully embrace an attainable sovereign income for all associates.
Passion drives us to empower the entrepreneur and build long-term relationships with our customers, partners, contractors, and employees. This is what makes us unique as entrepreneurs, parents, and friends.
We never rest, always seeking better solutions; our vision perceives beyond the horizon as we pursue, leading to excellence for our members and the world.
"The future is sooner and stranger than you think," by Reid Hoffman.

Everyone is now an entrepreneur, whether they realize it or not.

We have entered the Rise of the Entrepreneur, and Markethive is the horse.
Everything is about people; our engineers, our marketing and creative people, our clients, and customers, our family.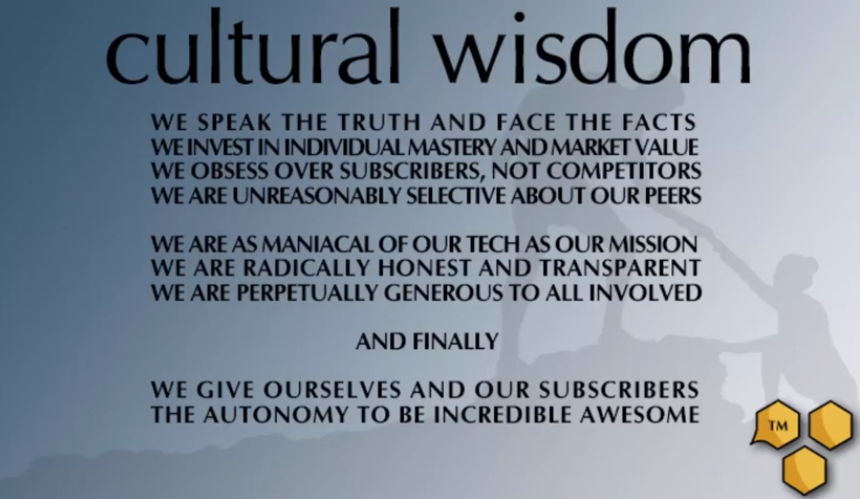 Everything we do for our subscribers' we do to change the entire world. We are reinventing ourselves, social media, and the way we work and market online. We see challenges as bricks, and we offer our clients the mortar that fills the cracks, the ultimate network.
We constantly invent ourselves backward, so we are the customer until we become your solution. Our cultural wisdom is one of transparency, truth, and empathy, and we live by the concept that simple is most difficult and in the process are the three points; Quality, Value, and Support.
Our mission is to give you the tools and inspire the courage to follow your heart and intuition, which somehow already knows what you truly want to become. Everything else is secondary.
When you're a carpenter making a beautiful chest of drawers, you're not going to use a piece of plywood on the back, even though it faces the wall and nobody will see it. You'll know it's there, so you're going to use a beautiful piece of wood on the back. For you to sleep well at night, the aesthetic, the quality, has to be carried all the way through.
Markethive is an assembly of tools, tradition, innovation, inspiration, relationships in a network that inspires that is greater than the sum of its system; a team of people, ideas, and inspiration.
Markethive is a concept and a vision that evolved from 20+ years of Veretekk.
Veretekk was a mission-driven company.
Markethive is a vision-driven company.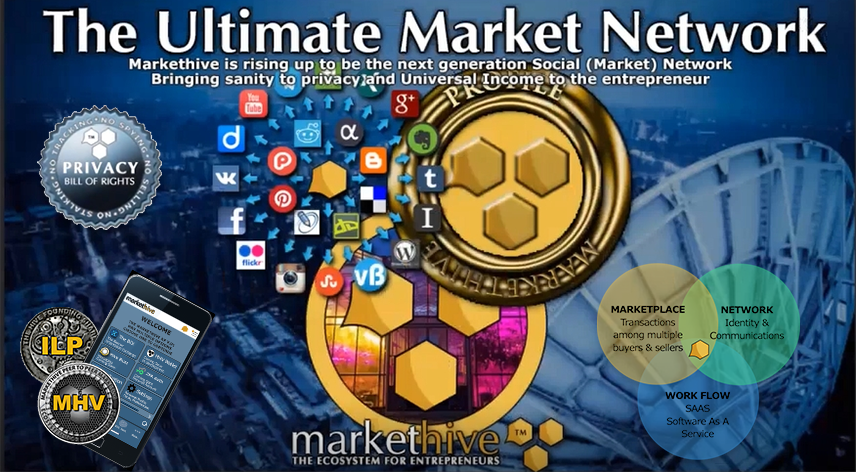 Markethive's CEO, Founder, and Visionary, Thomas Prendergast, says,
"We have a 25-year mission that has merged with the 'Rise of the Entrepreneur' vision. The entrepreneur, small business, aspiring little gal, and guy, seeking a viable alternative to build a sustainable income and make a difference and ability to help others as well".
In this video, Thomas explains the Mission and Vision of Markethive. It was recorded a few years ago, and since then, Marketive has continued to evolve; however, the fundamental message is still the same and very powerful.

When you have a healthy, self-employed sustainable middle class, the benefits are amazing:
1. A no consumer debt culture vs. a business investment culture
2. Private property ownership (not a mortgage) low overhead more money to invest.
3. Stronger family values (An agrarian type family unit), stronger morals, integrity-based foundations.
4. Homeschool (online school options) children bond with parents and each other.
5. Immediate portability (Live anywhere you want, when you want) vote with your feet.
Our purpose is to empower every associate to reach their dreams and change the world in their own special way with delight, prosperity, a sense of well-being, and belonging as the ultimate objective.



Corporate structure and competition are out - Entrepreneurialism and creativity are in.
Blue Ocean Strategy is the marketing theory and a book published in 2004, then adapted in 2015 and written by W. Chan Kim and Renée Mauborgne, professors at INSEAD.
Markethive fits right in with the Blue Ocean Strategy instead of the red ocean strategy cut-throat and competitive, turning the ocean red.
The Red Ocean consists of industries with virtually identical business models fighting for survival today but are known and have been the accepted market strategy for decades.
Competition from existing rival companies is cut-throat, turning the ocean blood-red; ergo, the Red Ocean strategy is all about competition. As the market becomes more saturated, companies need to be more fierce to compete for a larger share of limited demand.

The Blue Ocean cultivates new industries and next generational ways of adopting strategies that set themselves apart, rendering the competition irrelevant. The blue ocean is unexplored and untouched by competition and vast, deep, and powerful growth opportunities.
Instead of arguing over a shrinking profit pool, blue ocean companies are developing uncontested market space. The Blue Ocean strategy creates new demand, whereas the Red Ocean policies invoke competition.
Competition in red oceans is a deal-breaker: A market that needs to compete divides existing profit and market share between rival companies. So, as competition escalates, prospects, growth, and profit diminish.
The Blue ocean strategy provides considerable opportunities for profitable and rapid growth, whether through the development of new technologies, new markets, or even the creation of a new economy.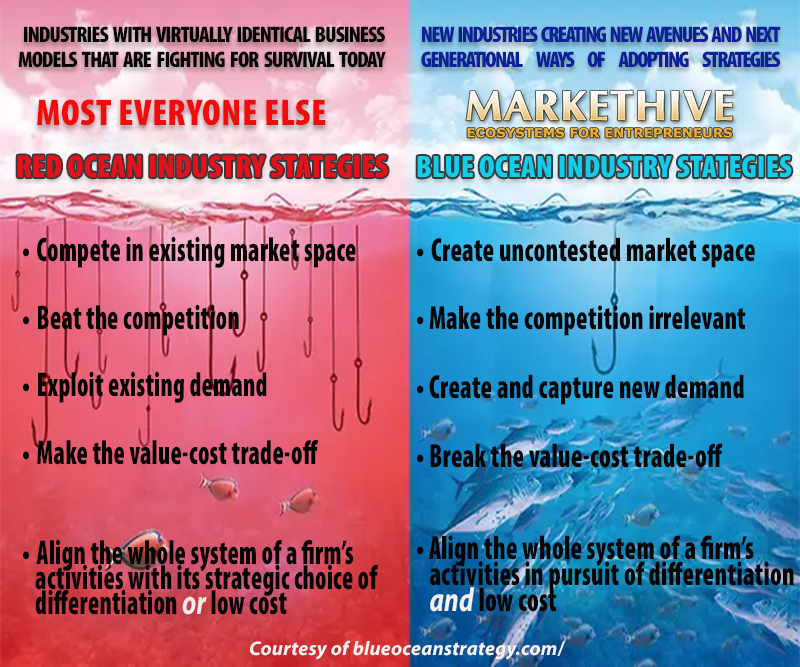 Markethive is a mighty light on the mountain attracting the multitudes, the millions into our city to prepare for financial sovereignty and be free in this world of suppression and authoritarianism.
The next-generation market network is expanding daily. More and more people see the magnificent vision as Markethive progress with the many integrations, various platforms, and money-making systems that make up the complete ecosystem for entrepreneurs.

Markethive, the social market network, was founded by an entrepreneur, envisioned by an entrepreneur, built by entrepreneurs, built for entrepreneurs, and filled with entrepreneurs.
Welcome to Markethive, the quintessence of the Blue Ocean Strategy.


Source: Thomas Prendergast


Written by Deb Williams
Chief Editor and writer for Markethive.com, the social, market, broadcasting network. An avid supporter of blockchain technology and cryptocurrency. I thrive on progress and champion freedom of speech and sovereignty. I embrace "Change" with a passion, and my purpose in life is to enlighten people en masse, accept and move forward with enthusiasm.