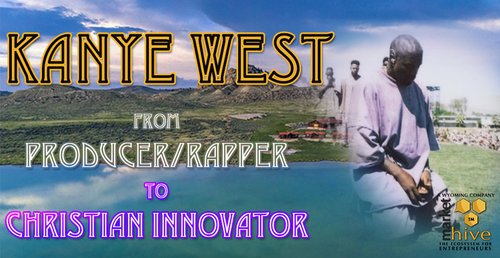 KANYE WEST - From Producer/Rapper To Christian Innovator/Entrepreneur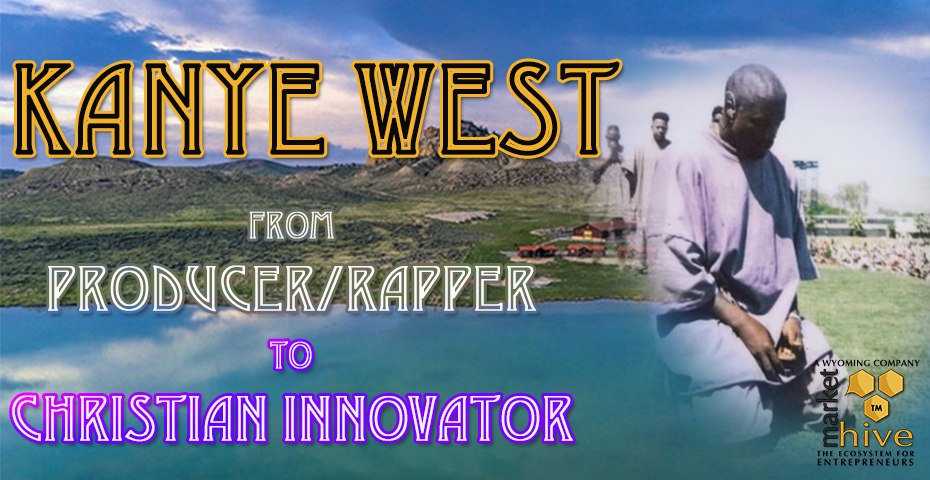 Kanye West is full of contradictions. He's arrogant but self-deprecating. Remarkably rude but also sensitive. His style of hip hop and messages in his music along with his unique persona have made him the most important rap star of the 2000s who had a way to bring mainstream to him rather the other way round.
The celebrity muso and entrepreneur had a huge impact in early September 2019, when he purchased a 3,200-acre property which is part of Monster Lake Ranch in Cody, Wyoming, now known as West Ranch. He also purchased numerous commercial properties on Cody's Big Horn Avenue, and a second ranch in the Big Horn Mountains just outside of Shell.
Working Only For God
In an in-depth interview, at his home in Cody, Wyoming West spoke of his enlightenment and says his addiction to alcohol made him do some crazy things. Now plagued with the stigma of being crazy by some, he himself admits he is cocky and confident that comes across as arrogance, and now says he will only use these traits working for God. All his trials and tribulations have set him on his more committed path to follow Jesus and give service to God.
Along with his wholehearted commitment to God, West released his first Gospel Album "Jesus Is King", it was a logical extension to embracing his Christian faith and his new mission. He is also passionate about his Sunday Service, attending every single one accompanied by The Samples, the choir who brings heavenly harmonies with celestial and united praise.


An estimated 3,800 people attended Kanye West's "Sunday Service" on the grounds of the Buffalo Bill Center of the West on Sunday, Nov. 22.
Courtesy Levi Meyer, Buffalo Bill Center of the West
Although Kanye never shied away from bringing religious topics into his art, Sunday Service is a new emergence. Bringing together his love of music, fashion, and Jesus Christ, Sunday Service is hand-crafted for the social media age and comes to define this new era of Kanye West attracting crowds of new followers embracing the faith along with other celebrities taking part in the worship.
Apart from the Gospel albums of original music, recently released, Kanye and the Choir cover contemporary hits from artists, rewriting some of the lyrics accordingly praising God and received heartfelt acclaim from the artists themselves. The video below showcases just some of those songs.
The Best Samples From Kanye West's 'Sunday Service' | Genius News
Everything Kanye West does now is in service to God. As West explains, he goes to bed each night clearing his head and wakes up in the morning an empty vessel and lets God do the driving. He says it's now his job to spread the word about Christ.
"I told you all about what fashion did for me, I told you what Hennessey had done for me, now I'm telling you all about what Jesus has done for me."
Kanye knows he is not a religious leader or theologian, he admits he has a lot to learn. He is self-aware and knows he will experience spiritual warfare, however as Kanye stipulates he is about lighting up the world. He is about being a beacon and have others experience joy and imagination. It's not about entertainment, it's more about imagination.
"Witness the imagination and feel good. Know that things are possible. That's my job and that's what I am on this earth to do. I ain't trying to say the right answer, I'm just doing what I feel… trying is failing. There's no ifs, woulds, coulds or shoulds. It just is and we just are."
West goes on to say when he talks it's like a dog whistle. The people that need to hear it, hear it. The people that don't hear it are afraid to hear it or they don't believe anything can happen. Many who have not experienced a church like gathering or aware of the gospel are enjoying the realness and relaxed atmosphere West has orchestrated with Sunday Service. Kanye believes this is great for Christian creativity and now that he's on his new path, this will start a revolution in the creative world of the young people of this generation and the next. West says,
"Christian creativity has been so bland for so long. This will be a cultural wrecking ball. The church is too traditional. God doesn't just exist in the four walls of a church. God is in everything and is everywhere. "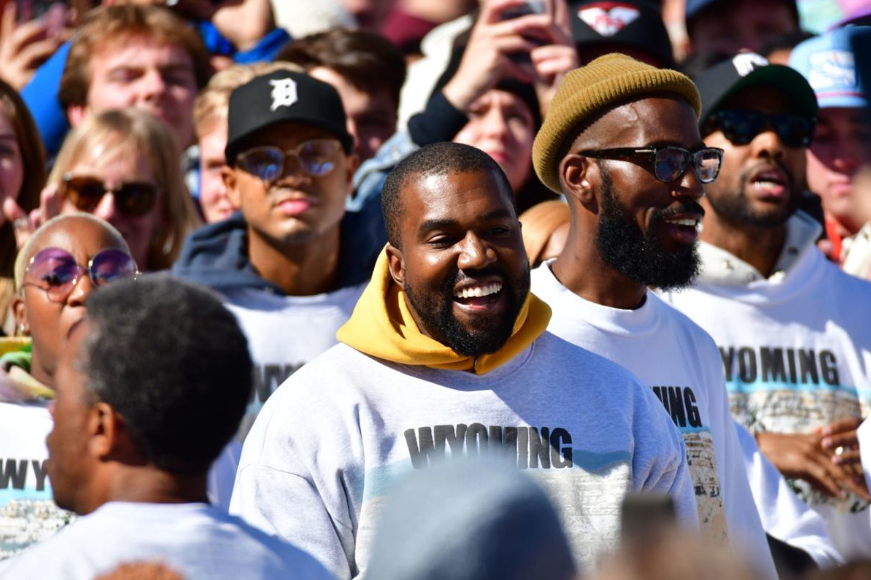 Kanye West participating in worship at Sunday Service in Cody, Wyoming. Courtesy, Braeden Roesler
New home For Yeezy Apparel Manufacturing
The influence of rapper/Christian innovator Kanye West continues to grow. Since purchasing the properties in Wyoming, the Christian Innovator has taken steps to build a large meditation center in Cody, however, the permitting process was stopped and is under review by the Wyoming Game and Fish Department to determine whether the meditation center would disturb the sage grouse habitat and mule deer migration corridors.
West also announced that he was moving the headquarters of Adidas Yeezy, his multibillion-dollar shoe and apparel business to Cody. He and partners began preparations for a manufacturing facility, a "sample/prototype lab", at the former Cody Laboratories warehouse. Meanwhile, Adidas started advertising for jobs based in Cody.
James Klessens, The CEO for Forward Cody speaks favorably in anticipation of West's upcoming plans for Cody and the future of Yeezy Manufacturing and interest in sustainable housing and building practices which is another feather in West's cap as he pursues the idea of eco-friendly Domes, dubbed Star Wars-inspired housing.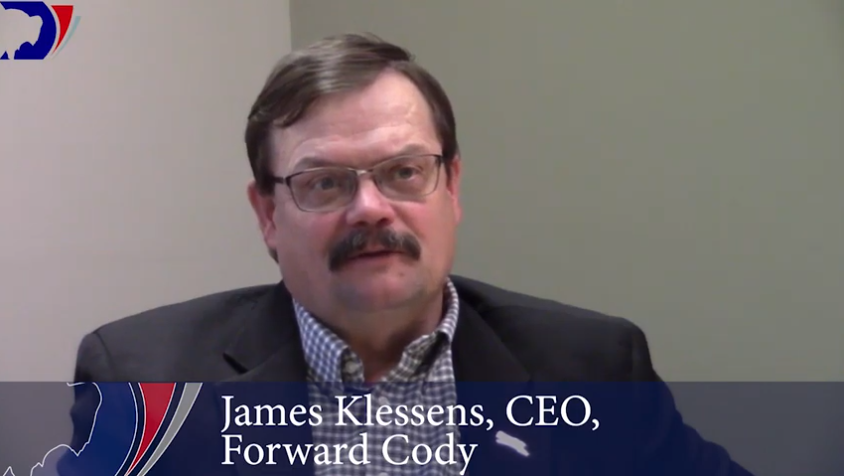 He said he plans to move the industry forward on sustainability, starting with hydroponic, cotton, wheat and hemp farming in Cody, along with searching for ways to make the dyeing process less harmful to the environment. The climate and soil are good for hydroponics, along with developing their own fabric from seed to sew, farm to table which offers full sustainability and be able to see the whole process.
"Our color is a big signature of the brand, but also dyeing is one of the main things that's impacting the planet and the fashion industry, so just being responsible from A to Z," West said.
"We Don't Hope, We Just Do"
At a seminar held in November of 2019 at the annual Fast Company Innovation Festival in NYC, West revealed that Yeezy plans to create factories in which he wants to hire "second-chance people" who've gone through the prison system. He plans to make his manufacturing entirely eco-friendly, moving it all to South and North America in the next two years, including at his 4,000-acre ranch in Cody. So essentially moving manufacturing from overseas to America in order to create jobs.
Steven Smith, the lead designer of West's shoe brand Yeezy, said West is not "blowing smoke" about making shoes from beginning to end in the United States. Smith displayed a prototype made in Atlanta the day before the seminar, using in part, algae harvested from ponds. Read more about the eco-friendly process here
"We're going to bring jobs back here. We're going to make Yeezys in America. This is a revolution," Smith said. "Eco-concerns are intersecting with what we do. This is just the beginning of the future that Kanye envisioned for us to start working on."
West added: "We took the word 'try' out of it and we just 'do,' like Yoda says."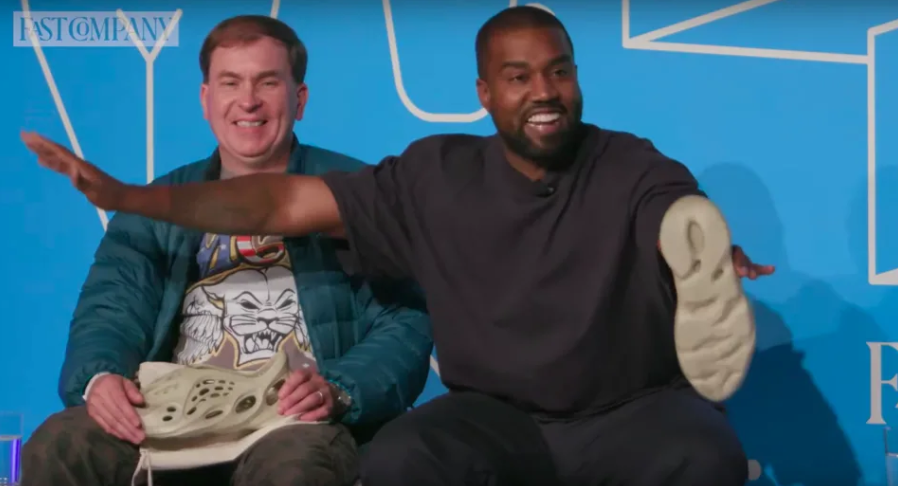 President Kanye?
He went on to say, in spite of the chuckles from the audience,
"When I run for president in 2024, we would have created so many jobs that I'm not going to run, I'm going to walk."
West first made headlines about running for President in 2015 when he made a cryptic announcement during the MTV VMAs.During an awards acceptance speech, West said,
"As of this moment, I have decided that I will be running for president in 2020. ... We're going to teach our kids to believe in themselves. I don't know what I'm going to lose after this. It don't matter, though. It ain't about me. It's about ideas. People with ideas. People who believe in truth."
Being an avid supporter of Donald Trump, West decided to step back when Trump took office in 2016. Kanye West has come along way since then and still holds dear to his same plans in 2024.

Kanye West's vision is to work only for God and the good it can bring humanity. He says we need humility in humanity and everything he does and continues to do will be for his spiritual church. As his brand is an expression of how he feels even the design of his shoes will be aligned with names of verses from the Bible.
Sunday Service Is Proof That The Lord Works In Mysterious Ways
The Sunday Services have been held in many locations across the U.S. Although these are a full-blown Kanye West production you can find him not in the spotlight but in amongst the people and choir, singing and giving praise. These people are all here to give praise and sing their hearts out, using all of their talents. This is a very different atmosphere to a traditional church gathering.
The look, the sound, the tone was undeniably Kanye West's vision and creation, and yet for most of the performance, he was as much as an observer as the audience was, only singing or rapping for a small percentage of the service.
The Lord works in mysterious ways and the Kanye West Sunday Services had many worshippers thinking, why do we feel so good? Is that the spirit? Is this holy? Of course, it is.
West brought his gospel choir and band to the masses in South L.A. and delivered an unforgettable performance that deserves an Amen. In the video below, listen to the amazing introduction of the service as choir director, Jason White raised his hands and the choir sang loudly and fervently to the tune of Carl Orff's "O Fortuna", the very powerful choral piece from Carmina Burana. West had rewritten the 85-year-old classic so instead of the singers belting out the original lyrics which are...
O Fortuna
velut luna
statu variabilis
they sang...
"Jesus is King!
The King of Kings!
Our God, give praise forever!"
Later in this service, Kenny G appeared along with rap artist, Clipse, performing the song "Use This Gospel" surprising and delighting the already overwhelmed crowd.
The music, vocals, and choreography were positively inspirational and are destined to spread the word. The performance, lighting, sound, and spirit makes his newer material, "Jesus Is King" album a very powerful and unique live experience. These Sunday Services are perfect for relaying the Gospel and humanitarian truths in an unorthodox setting, as more newfound followers gather in united praise bringing peace, joy and spiritual enlightenment to the masses.
Jesus is King. Kanye is just his "hype man".

Previous Article: https://markethive.com/group/marketingdept/blog/kanyewesttheroadtorenewal

Deb Williams
A Crypto/Blockchain enthusiast and a strong advocate for technology, progress, and freedom of speech. I embrace "change" with a passion and my purpose in life is to help people understand, accept and move forward with enthusiasm to achieve their goals.