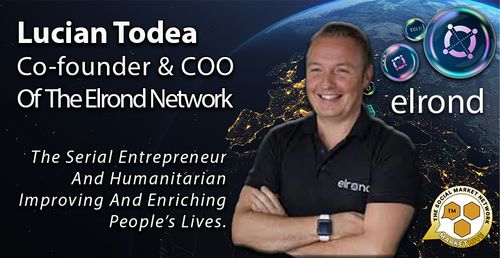 Lucian Todea Co-Founder And COO Of Elrond And Maiar - The Serial Entrepreneur And Humanitarian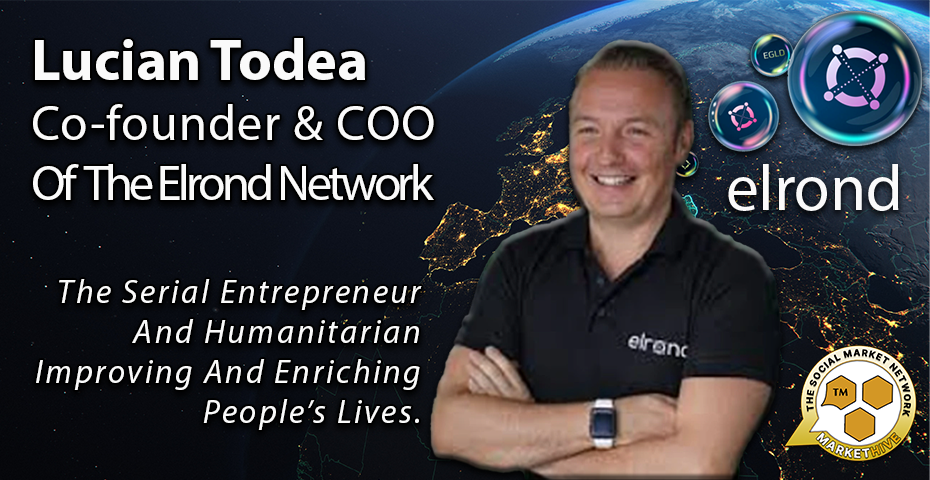 The Serial Entrepreneur And Humanitarian Improving And Enriching People's Lives.
Completing the trinity of co-founders at Elrond is Lucian Todea, bringing his skill set to the table serving as Chief Operating Officer (COO). He is the epitome of entrepreneurship and an active investor in startups and the Blockchain space, with more than 15 years of experience in technology-related businesses. This article will highlight Lucian Todea's achievements and essential role at Elrond.
Who Is Lucian Todea?
Lucian Todea is an entrepreneur, angel investor, and technology industry executive with significant experience spanning operational practice, business development, general management, and leadership. With his international savoir-faire, he has many accolades to his name.
Working alongside Beniamin Mincu and Lucian Mincu, he complements the humanitarian ethos embedded in the Elrond culture and narrative.
Passionately cited by Lucian Todea,
"Technology was never about technology, but about improving and enriching people's lives."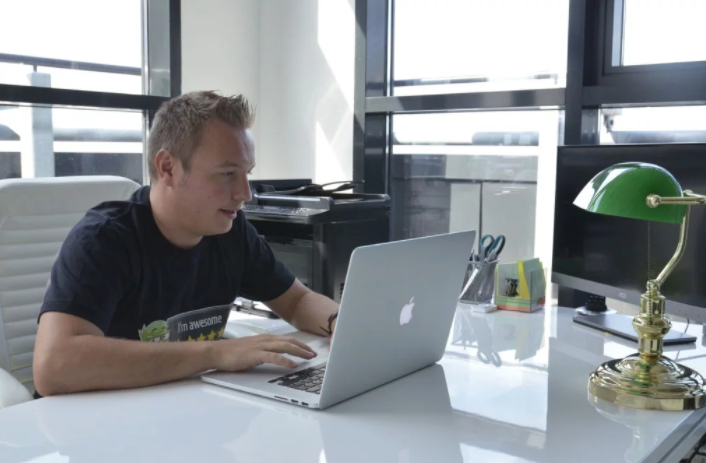 Image source: oradesibiu.ro
Lucian Todea's Background And Career
Lucian Todea is from Sibiu, Romania, and attended The Bucharest University of Economic Studies for three years from 1999, specializing in Finance, Insurance, Banking, and Stock Exchange. In 2001, at the age of 21, Lucian launched his first website as a student, initially called softrom.ro, and was addressed exclusively to the online market in Romania.
"I created Soft32.com out of passion and just to ensure an extra income during my student days, the initial investment being only $ 3 a month, which is the Internet connection subscription. I started with 200 programs, and now the number theirs is 100 times bigger ", stated Lucian Todea.
The portal was later renamed Soft32.com, and the English version was created to attract users globally. In 2002, Lucian decided to drop University to build and expand the Soft32 distribution platform.
It consists of many software applications (freeware, trial, or shareware) for Windows PC and Linux, Unix, Mac, or Apple users. It is one of the most popular download platforms in the world. It has since become internationally renowned, and at its high point, Soft32 listed more than 150,000 apps and was visited by more than 10,000,000 users each month.
As a result, Lucian took the first step towards entrepreneurship in 2003, launching the company ITNT, and is the company behind Soft32. After only three years of existence, ITNT has become one of the leading companies of its kind in the region.
According to the Business Directory of Romania (2006, 2007, 2008, 2009, 2010, 2011, 2012), it is "a big player in the economy." In 2014, and 2016, it was acknowledged by Deloitte Technology Fast 50 as one of the fastest-growing technology startups in the Middle East, Africa, and Europe, respectively.
Lucian Todea- The Serial Entrepreneur and Angel Investor
Lucian is a serial tech entrepreneur and is actively involved in various other technology and blockchain projects. He is either a founder or partner in technology startups such as mobile payments (Mobilpay), travel (Travelgator), and mobile advertising (Mobaba).
As an angel investor, he invested in several companies, including;
Smartbill - The most used Romanian invoicing and accounting SaaS platform.

TypingDNA - (Techstars NYC'18 Company) offering typing biometrics and 2FA solutions for securing devices and web applications.

Homefresh - The pioneer meal kit delivery service.

MPV Fund - A micro-financing business angel fund that targets the best tech startups in Romania.
He is also a mentor, advisor, and member of MVP Academy, MVP Angels, TechAngels, VentureConnect, How to Web/Startup Spotlight, InnovationLabs, etc., and states on ICO Bench, "On my way to unlock the best version of myself."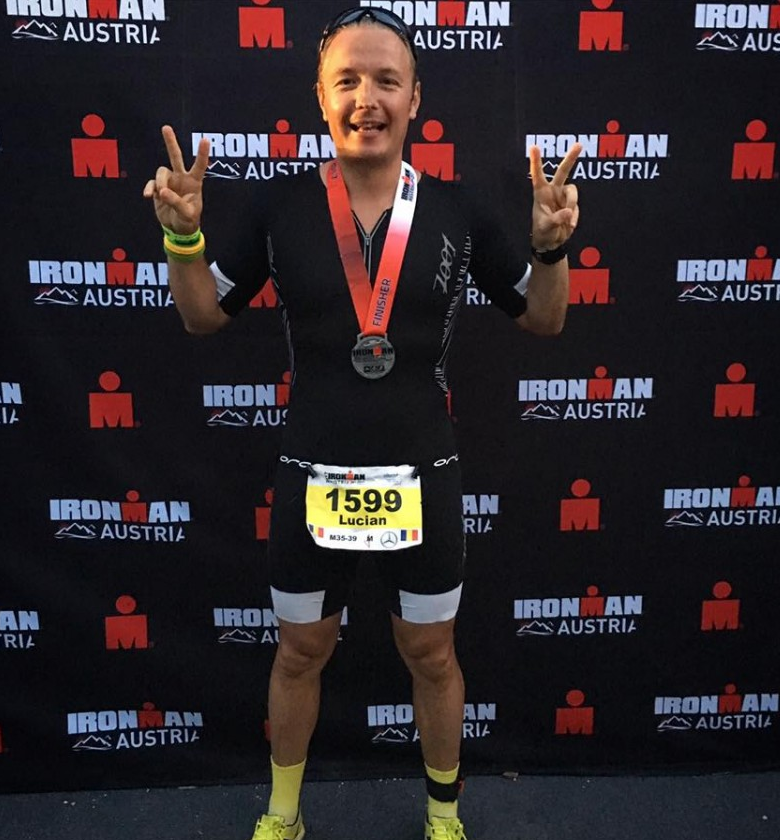 Image source: Turnul Sfatulu News
Lucian Todea - The Ironman
As Lucian was wholeheartedly focused on his career for many years, there was little time or inclination for exercise or sports. Twenty years prior, he was adept at swimming and athletics, but being sedentary for an extended period brought about a fundamental change, and in 2015, he decided to participate in marathons.
Lucian became addicted to exercise again after successfully finishing a half marathon in 2015. He then competed and finished in the Half-Ironman in Barcelona in 2016 and went to the full Ironman in 2017 in Austria.
From the time he ran his first marathon, it rekindled his love for sports, and it became clear to him he needed to keep moving and take on new challenges, more extensive and harder to reach.
In a 2017 interview, Lucian said that the idea of preparing for something that seemed impossible was enough to motivate him to start training for Half-Ironman, then for Ironman.
When asked how does he find the time, Lucian replied,
"Once exercise and sports are part of your daily routine, and you get to enjoy what you do, finding time is not such a big deal. Priorities change much easier if we really want to find the time."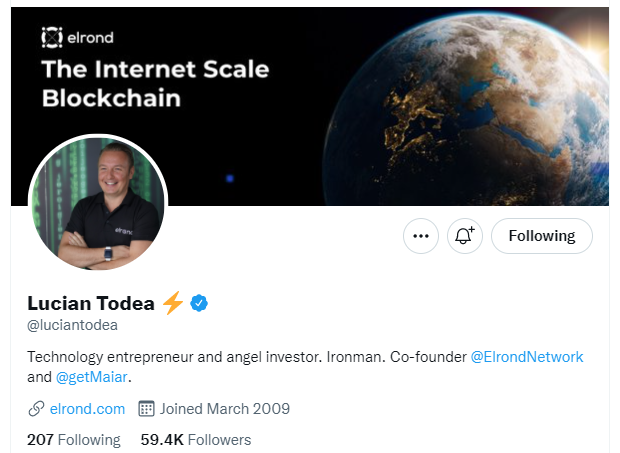 Image Source: Twitter
Lucian is very active on Twitter and LinkedIn, keeping his followers updated with the latest acquisitions and partners to the Elrond Network, with a strong focus on The Maiar DEX and Maiar digital wallet and global payments app.
Lucian Todea - The Empath
Although he is a lover and architect of emerging technology, his empathy towards the human factor drives him to create a human-centered system of self-sovereignty, data, and privacy protection. - A simple design and protocol for the regular person to understand and easy to use: the fewer steps one needs to perform, the better.
Today, in our techno world, the internet and smartphones have become an essential part of living, but cyber security is an escalating problem that is alarming and overwhelming for most. Plus, the data giants relentlessly mine, harvest, and track users throughout their entire online experience and their movements in the physical world through the use of their mobile devices.
Free to use social media companies are renowned data-giants that control immense monopolized silos of user data valued at trillions of dollars of market capitalization of which is auctioned off to the highest bidder with little concern of how the information could be ultimately used to commit identity theft, stalking, or industrial espionage.
Lucian believes the problem with the current status quo is that so few of the general populace understand the technology they are using. He believes education is key to expanding the technical literacy of the general public, so citizens can have a basic understanding of how the technologies around them operate. Not just so that they can use these tools to their full advantage but also so that others cannot take advantage of their technological ignorance and harm them.
Lucian cited in his article,
"We have a literacy problem around the world, and it's not the one most think of. It is the problem of technical literacy. In a world replete with gadgets, algorithms, computers, wearables, RFID chips, and smartphones, only a minute portion of the general population has any idea how these objects actually work.

Those who know how to code will hold power over those who don't in the same way that those who could not read and write in the last centuries found their opportunities limited."
Elrond and Maiar address the issue designers of security products and systems have when communicating with their users. It's a matter of having an intrinsic understanding of how people interact with computers and smartphones. Lucian opines that new opportunities for innovation open up when you start the creative problem-solving process with empathy toward your target audience.
In the video below, Lucian Todea introduces the Maiar smartphone app designed to be simple and a completely reimagined way to interact with money.
Lucian emphasizes,
"We, at Maiar and Elrond, envision a future where your login is your wallet, that encapsulates your digital identity (and aliases), protecting your privacy by default and by design through a combination of multifactor authentication and biometrics and blockchain security and crypto-economics mechanisms."
Transitioning To A More Sovereign Web 3.0
Blockchain technology is the underlying infrastructure of cryptocurrencies and distributed data systems. The technology makes it possible to achieve a sovereign and autonomous landscape, and decentralized identity, not controlled by a centralized authority rampant with surveillance techniques, data harvesting, and tyrannical censorship.
Lucian Todea and his team at Elrond and Maiar are committed to bringing an uncomplicated user interface, economic incentives, and a new wave of applications built focusing on empowering privacy and agency by default for every individual. Maiar and Elrond stand as foundational layers to accelerate the transition and be an active part of the solution.
To transition to a new web era and solve the fundamental issues currently plaguing existing platforms, there needs to be a change in the basic structures we have in place, enabling a shift to more human-centric computing and the rise of the sovereign individual.
Lucian states,
"The rise of the sovereign individual can be achieved through a decentralized identity, the general idea being that users could store identity information on the blockchain, and their permission would be required for third parties to access it. This stands in contrast to the status quo, where data is held at countless third parties and regularly obtained without the user's knowledge, much less consent.

Permission-less programmability, compounding programmable and economic incentives, and strong underlying network effects governing blockchain architectures are the key elements that can be the building blocks of a new, better, and safer web. While it may be impossible to "live off the grid" in today's modern world, we can, by all means, design a system that is much more protective."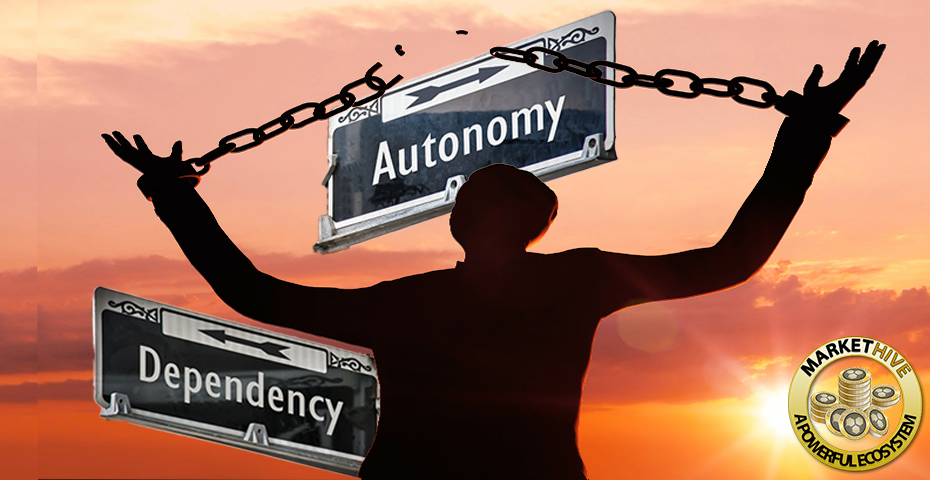 Claiming Back Our Privacy And Sovereignty
Both Elrond, as an internet-scale Blockchain and Markethive, the blockchain-driven social media, marketing, and broadcasting network for entrepreneurs, is concerned for those who suffer the economic and social harms from leaked data and lack of ownership of proprietary content.
The massive amounts of data and information garnered by the tech giants have enormous consequences for the user. Information is being used in ways not disclosed initially or even worse to control our behavior and decisions.
They say it's to give us a better user experience. In fact, Facebook, Google, et al. are incentivized to gather an escalating amount of personally identifiable data and sell to thousands of data brokers globally at a profit. That is their business model, which is totally incongruent with public safety and security.
The immense amount of data they collect is worth much more than any advertising revenue and predominantly why engaging on their social media platforms is free to the user. A huge but precarious tradeoff, and for the tech giant, it's all about the money and control.
The interesting thing is that it's estimated that each Facebook user worldwide only generates about $32 in ad revenue for the company per year. Why not send Facebook $32 in ad revenue? Then they could leave us alone. We could just as easily support internet companies or platforms with the goal to store as little personal data of ours as possible in exchange for small sums of cash or crypto.
There is a fundamental mismatch between the fact that a central entity captures almost the entire value created by the community of users and that these users don't receive any financial upside in return.
The risk of emerging digital dictatorships in which all power is concentrated in the hands of a few central entities is higher than ever. The critical thinkers want to prevent a dystopian future of surveillance capitalism and politics capable of knowing us better than ourselves and influencing our decisions. Plus, the centralized servers may withdraw their internet access to any company or individual that doesn't maintain their narrative.
The solution and key are to bypass the centralized entities with a blockchain-driven distributed database capable of minting cryptocurrency, thereby creating an ecosystem for the community. Empowering users with their own data and ways to earn crypto with applications built upon decentralized data networks will increase trust between the individual and the platform.
This is precisely what Lucian Todea is working towards, along with the team at Elrond. Thanks to technology and humanitarian-centered architects creating a more sovereign and straightforward system for the people, platforms like Markethive and its community can exist and thrive, empowering the individual and keeping the entrepreneurial spirit alive, which is being eradicated by the ever-increasing dictatorship of the centralized overlords.


References;
LinkedIn
Twitter
Maiar
Everipedia
Turnul Sfatului


Also Published @ Before It's News: https://beforeitsnews.com/science-and-technology/2022/01/lucian-todea-co-founder-and-coo-of-elrond-and-maiar-the-serial-entrepreneur-and-humanitarian-3004672.html