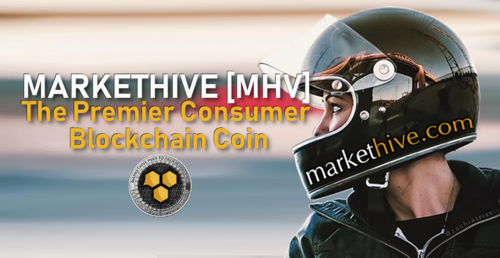 Markethive Coin [MHV] To Become The Premier Consumer Blockchain Coin.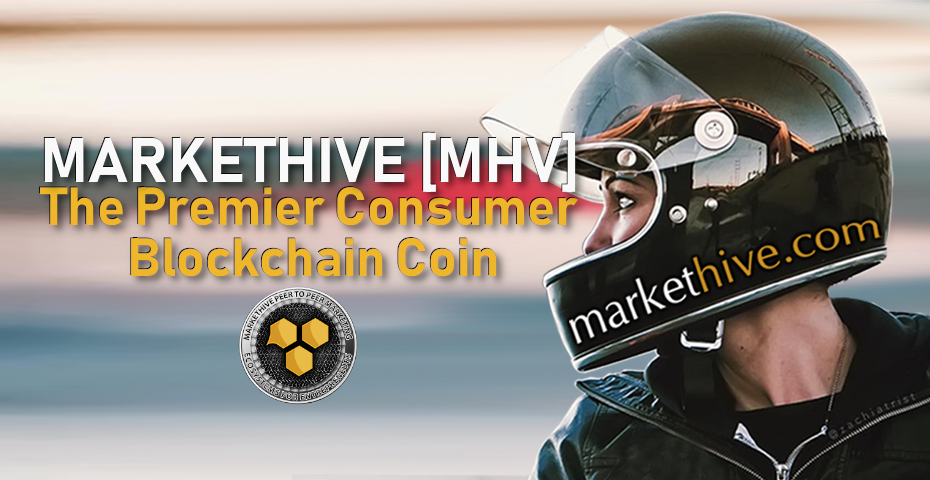 CEO and Founder of Markethive, Thomas Prendergast says;
"Bitcoin [BTC] is the premier Fintech blockchain. MarketHive Coin [MHV] will become the premier Consumer Blockchain coin."
Markethive's decision to convert to the blockchain was multiple reasons…
To create our own asset coin as an instrument to our Ecosystem for Entrepreneurs.

A Blockchain system to guarantee and deliver a secure system to each subscriber.

To offer security to assure members they own and control their data we don't, to ensure nothing like banning, shadow banning and political agendas ever controls the network.
Only Blockchain offers this solution.
So Markethive will establish their niche as the only Social (Market) Network that has an infinity Airdrop and a system that rewards the users for using the platform, receiving additional consistent daily micropayments called a faucet.
Markethive Wallet
The Markethive wallet is built to hold a selection of coins including the Markethive coin. [MHV] The Wallet app also employs an encrypted private messaging system incorporating texting, voice and video rooms, a coin wallet and exchange key, a Know Your Customer Key, and a 2FA Login Security Key accessed via the downloaded Markethive app for Windows, Apple, MACOS, and Droid.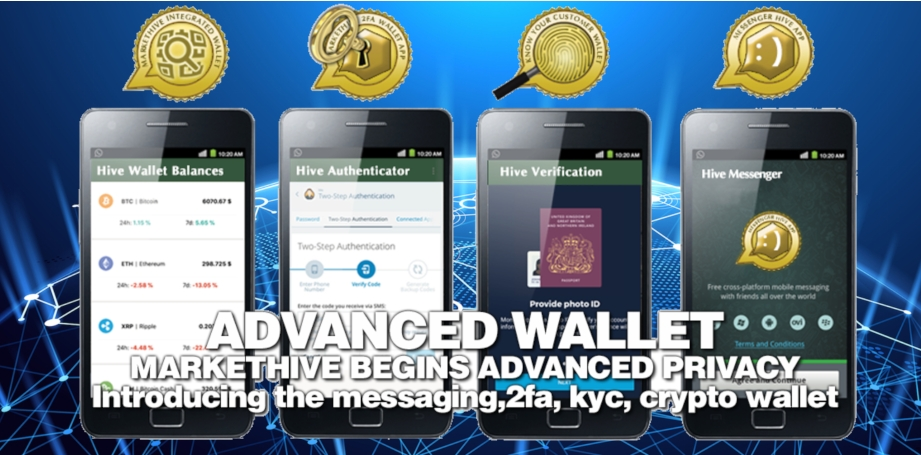 Infinity Airdrops
Markethive is determined to take a large share of the new Market Network that is the next generation following the Social Network phenomena. That Market Network is defined as a platform that is integrated with a
Social Network (like Facebook)

Business platform (like LinkedIn)

SAAS tools (like GoToMeeting, ZOOM, and Google Apps)

Inbound Marketing (like Marketo, Hubspot, Aweber)

Blogging Platform (Steemit, Medium, Quora)

Video Channel (like Youtube, Google Hangouts)

Commerce platforms (like eBay, Freelancers, Coinbase, Alibaba)

News Site Publisher (like Cointelegraph, Bitcoin.com)
Notably, Paypal established itself with a viral campaign giving away money, $20 if you signed up, $20 more if you attracted someone to sign up through you. Dropbox did a similar campaign by giving away more space by inviting 3 people to join through you. This has always been the holy grail to incredible results.
When signing up in Markethive you will receive 500 MHV Coins which will be instantly paid to you in your Coin Clip within the Markethive Platform after a phone number verification which you will be asked to do so upon joining. The Entrepreneur Upgrade qualifies you to receive a 100% matching bonus of 500 MHV every time you invite a person to join Markethive. That can add up to a pretty penny!
Since Markethive placed MHV onto its first of many Coin Exchanges in the first quarter of 2019, at 1 penny, $0.01, MHV is already valued at $0.20c. That means your 500 MHV Airdrop is worth $100usd. You get that just for joining. How cool is that?!
Markethive Micropayment System [Faucet]
The traditional Bitcoin faucet is a reward system in the form of a website or app that dispenses rewards in the form of a Satoshi or micropayments for completing a task. Likewise, Markethive is integrating this reward system to qualified members just for utilizing the Markethive system.
The Markethive platform pays you micropayments of Markethive coin, (MHV), similar to faucets. After you have 3 people subscribed into the free Markethive Network via your profile page, the faucet, Micropayment system activates and from there on, all activity within the system pays you small but consistent MHV coinage to your Coin Clip/Wallet all day long in real-time as you engage in the Markethive Platform.
NOTE: Being the entire system runs on Markethive coin, (MHV) you can expect the volume demand and increased velocity of the coin to also drive coin value accordingly. This is one of the main reasons we refer to our system as being a legitimate alternative to universal income, one based on ethics and integrity, not government-mandated theft and graft.
Tips Instead Of Likes
Comments get paid, instead of giving a Like, members give Tips and Markethive pays you just for giving a tip. So you're never out of pocket.
Make a capture page, get paid.

Publish a blog, get paid.

Post on the newsfeed, get paid

Comment on someone's post, get paid

Create a group, get paid

Accept a friend request, get paid

Set up a series of autoresponders, get paid. You get the picture.
Markethive will reward you while you build your business just by using Markethive's valuable Inbound Marketing platform.
Just refer three new free subscribers to Markethive to activate the faucets and develop a lifetime income.
Markethive System Tutorials - Get Paid To Learn
Markethive pays all members to learn the Markethive system, as well as how to write copy, set up Inbound Marketing campaigns, find answers. You get paid to learn how to make a group, set up capture pages, set up autoresponders, upload videos, and a whole lot more. You get paid in Markethive coins. (MHV) No qualifications required, just a Markethive Wallet and each lesson you complete you receive an accolade on your profile and coin in your wallet.
Markethive is truly dedicated to your education, success, and sovereignty. This is why we have made the Inbound Marketing Platform free (Compared to Marketo that costs up to $25k per month)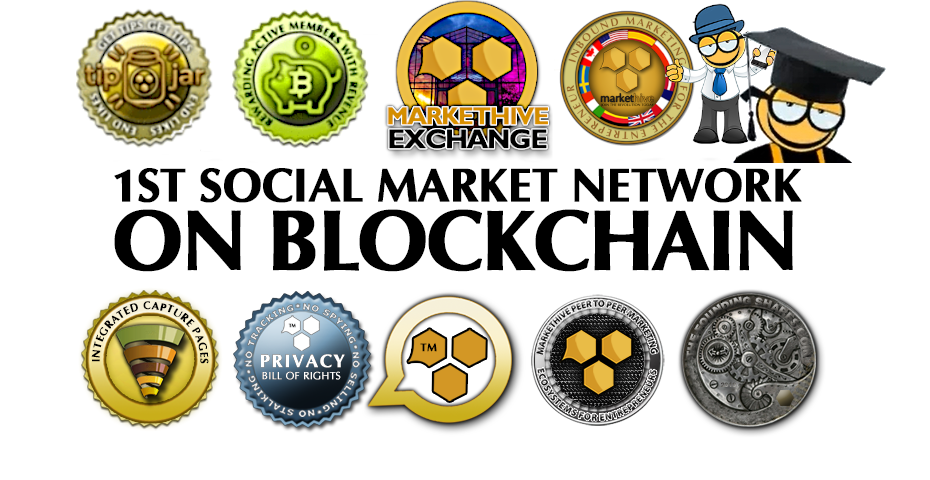 Bottom Line
By joining Markethive as a free member, you will be part of a collaborative Social Network. You will get a Market Network Inbound Marketing platform worth $2500 per month for free and get "Airdropped" paid up to 500 Markethive coins just for joining. And continue to receive these coin assets for the duration of your life within the hive.
Not only are Markethive's inbound marketing tools free to utilize for your business, you actually get paid for learning and using the system. Markethive embraces gamification thus making it fun and more rewarding by way of the loyalty and bounty program, so not only are you gaining quality leads and customers for your business, you are creating extra income, brand, and personal presence in the one and only Ecosystem For Entrepreneurs - Markethive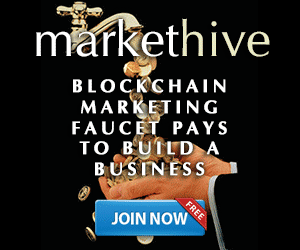 Written by Deb Williams
Chief Editor and writer for Markethive.com, the social, market, broadcasting network. An avid supporter of blockchain technology and cryptocurrency. I thrive on progress and champion freedom of speech and sovereignty. I embrace "Change" with a passion, and my purpose in life is to enlighten people en masse, accept and move forward with enthusiasm.