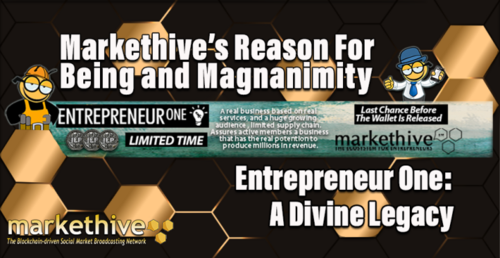 Markethive's Reason For Being and Magnanimity. Entrepreneur One: A Divine Legacy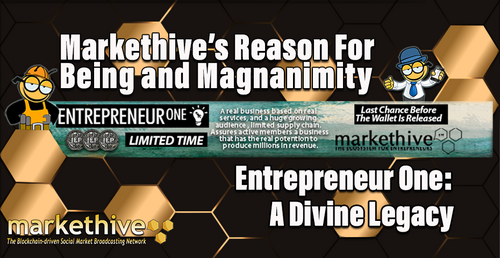 Markethive's epic entrepreneurial ecosystem has come a long way since its Divinely inspired inception. Markethive now runs on its own servers, with the security of blockchain and its Hivecoin (HVC) so close to being released on crypto exchanges and self-custody wallets. We have arrived as the first mega-decentralized marketing and broadcasting network encompassed by a social media interface with a vision and mission to deliver an autonomous sovereign meritocracy en masse that is not subject to oppressive technocracy.
When the founder and CEO Thomas Prendergast was given this vision from the Lord to build Markethive, the basics had to be free for everyone, such as the newsfeed, video, autoresponders, capture pages, the rotator link, broadcasts, etc. All Tom had to do was work out how to fund the project.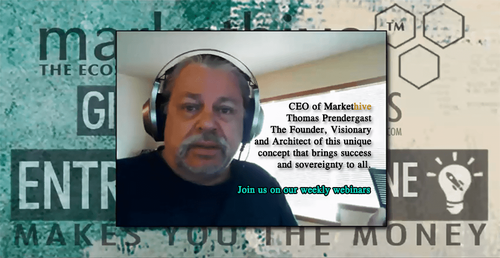 How was Markethive's growth made possible?
Through the Divine inspiration and tenacity of the founders, the concept of the Entrepreneur One Loyalty Program (E1) was created. When the Entrepreneur One Upgrade was constructed, it was designed to reward the person for seeing the vision and trusting Markethive, particularly Tom, to build this vision.
Ergo, how the E1 works and what it does is a Divine inspiration. Firstly, it funds Markethive to build the vision, and in turn, it will give a magnificent return from the Initial Loan Protocol (ILP) or, as it's more recently called, the Incentivized Loan Program, which is included in the E1. As the name suggests, it is a loan from you to the company that pays you back at the end of the term and gives you magnificent returns when Markethive opens it to the masses.
Markethive did have numerous affluent investors preparing to invest millions of dollars into Markethive; however, various tragic events fell on each of them before finalizing their commitment. In Tom's words, "...it's so weird! It got to a point it was laughable."
But, Markethive does have a core of people who are dedicated to the Markethive vision and have given Markethive its "daily bread" by being an Entrepreneur One for $100 per month so Markethive can continue the Divine quest inspired by our Lord. It can only be explained as biblical. Because of the goodwill and conviction of some, Markethive has accumulated the money needed to move forward with development as fast as possible, funds permitting.
The world's disastrous events, especially over the past three years, have been called biblical also, and this is the reason why the entrepreneurs of Markethive and the company have this imperative to free and help every living soul achieve financial and self-sovereignty. To be enlightened and awakened to the perils and evil that's been active and, for the most part, hiding in plain sight for decades, if not centuries, from all of us.
Markethive's Engineers. A Divine Intervention
Markethive's engineers came to Markethive through the Holy Spirit. They were told to work with Markethive through their relationship with the Lord, where they received messages and answers through inspiration. Markethive was the company they were directed to, and through their dedication, sacrifice, and ingenuity, the platform, with its unique concepts, is being built. We are so blessed to have them on board with us at markethive.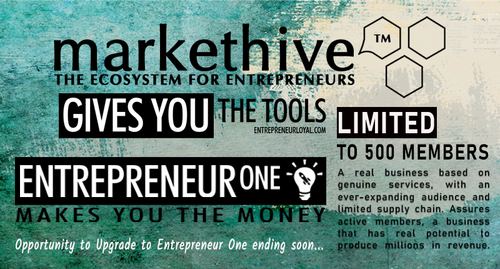 Entrepreneur One Receives Many Rewards
The E1 wasn't set up to be any particular time period, but as Tom & Co continues to build Markethive, the E1 has evolved and given those with one or more E1 accounts a variety of rewards. As explained in a previous article, there are many different rewards and opportunities to generate income allocated to the E1 member.
The Banner Impressions Exchange (BIX) is one that has been overlooked up to this point. Since its release, it hasn't been a huge moneymaker, but it will be. Keep in mind that the banners are only shared by a maximum of 500 E1 accounts. To explain its potential, let's take LinkedIn as an example.
LinkedIn has 750 million active users, which equates to 40 billion hits per day. When Markethive has those massive hits from 75 million users, and you're one of only 500 E1 members that can sell your impressions to a potential 750 million people who want to run ads, they will be willing to pay $4-$5 per impression. The amount of income that alone can produce is significant. The revenue of just that one component of the E1 will increase over time, and it's forever as long as you are an E1 and active.
The banner placement space that belongs to the E1s is showcased on the premium real estate of the Markethive site, which is the upper header space below the taskbar. The Banner Impressions Exchange is available to all members should they wish to buy impressions from the E1 members to place a banner in Markethive.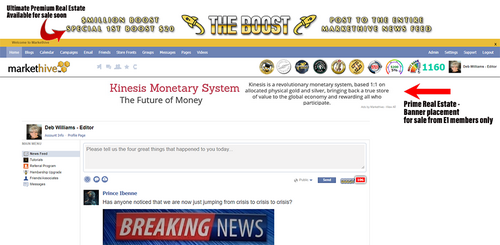 The E1 Upgrade gives other excellent benefits, like a 100% matching bonus on your new signups and those brought in by the company. In other words, the E1s get all of the traffic Markethive is responsible for bringing in via marketing campaigns, and the signups are rotated to only the E1s.
Another benefit is the upcoming Promocode issued by Markethive to the E1s. Each E1 member will have their own Promocode, and Markethive's administrative control panel decides what products the Promocode gives. These incentives consist of WOF, Boosts, Markethive Credits, Markethive tokens, Push, Broadcast, HVC, etc. And these will be assigned in multiples!
So when prospects sign up on your Markethive promocode site, they will receive what's allocated once they've completed KYC. Furthermore, it's free to you as an E1: Markethive includes this in the E1 Upgrade subscription.
As Markethive builds its system, the daily bread has been coming in consistently via the Entrepreneur One Program, which has enabled Tom and the Engineers to produce the Premium Upgrade. The Premium Upgrade is one of the additional things they've added since Tom was told to give the platform away for free.
Markethive's Retail Products
We now have numerous facets added on top of the basics that Markethive can sell that are very valuable. Markethive now can create retail sales packages like the Premium Upgrade. We also have the Wheel of Fortune, the Boost, and the E1 banners and impressions.
In the works, we have the Push, which is a group that, when you publish in the group, your posts are on the top of every single newsfeed in view for every new person who signs up. The very top banner on the Markethive platform will also be available for sale, which is the ultimate in prime real estate and primarily for the company's use. We are also preparing to deliver the broadcasting, press releases, and video advertising. All of the above are Markethive's retail products.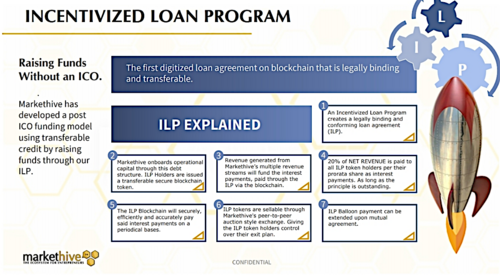 More About The ILP
As stated earlier, The ILP is one aspect of the Entrepreneur One Loyalty Program but is separate. There is still some confusion about the difference between the E1 and ILP. To clarify, The E1 (Entrepreneur One Upgrade) is a $100 monthly subscription, where you earn 0.1 ILP after one year of consecutive payments, which accumulates every year while active.
The ILP (Incentived Loan Program) is a loan to the company that is paid back to you via a balloon payment after 20 years, or you can re-initialize it for another 20 years. So, you are lending Markethive the money that the ILP represents. It also provides monthly payments or returns to you, which is 20% of the net revenue of Markethive's retail products. This is paid to all ILP token holders per their pro-rata share as long as the principal is outstanding.
Also, note that the ILP is an assumable note that you can transfer to anybody. For example, If you hand your Markethive account over to someone else, the ILP is theirs, and they benefit from the returns. There will be an ILP Exchange, like the upcoming E1 Exchange, where you can sell your ILPs.
The Markethive legacy will last forever. Markethive's ethos, ethics, and transparency allow everyone to benefit, including the BOD and Alpha shareholders from the previous company before Markethive. These members are grandfathered in, automatically receiving 0.5 ILP for BODs and 0.2 ILP for Alpha members.
Right now, anyone can buy an ILP or part thereof with Markethive tokens, Bitcoin, bank transfers, or credit cards. You can also earn ILPs through the Entrepreneur One Program or win an ILP through the contests Tom holds occasionally.
Remember, the ILP is not an ICO, which is a security. You are not buying it from Markethive on speculation that it will be worth more in the future, like stocks. The ILP is a loan, which is not a security but a legally binding and conforming loan agreement. Because it is a debt instrument, it is not subject to tax and is compliant with the USA UCC code governing debt instruments.
What Markethive, the company, pays out to you, in fact, all transactions, will come through the wallet Markethive has just finished building. The spectacular, very sophisticated wallet also keeps track of the ILPs you own, and you will be paid your 20% share of Markethive's revenue with the profit of the retail products through your Markethive wallet.
It's important to note that the ILPs earned through the E1 Upgrade are bona fide and are yours to keep forever. Your earned ILPs will continue to pay you returns even if you cancel your E1 subscription. The ILPs will continue accumulating in the E1 Upgrade until all 1000 shares/ILPs are accounted for.
Another Divine Inspiration from Tom
Here's something to look forward to. Once the bona fide ILPs are dispersed, there will be what is called a Virtual ILP. (V-ILP) It will be produced to take its place and take another 10% of Markethive's revenue. You will acquire the Virtual ILP in the E1 account that you have, and as long as it's active, the Virtual ILP that it's earning will pay out 10%. If you cancel the E1 subscription or sell it on the E1 Exchange, the V-ILP associated with that account will cease and no longer be payable to you. Unlike the original E1 Upgrade, you do not keep your ILP.
The E1 Is A Legacy Program
The Entrepreneur One Loyalty Program is a legacy program, and it's Divine because not only does it empower Markethive to move forward, grow the company, and, as we move forward, be massively successful, but in turn, it pays back to each person who supported the company to fulfill its mission victoriously. Eventually, it will get to a juncture where there will be a tipping point, and more revenue will come into that ILP than what the E1s are paying out for their monthly subscription.
Current Entrepreneur One members are urged to continue with their subscription as it will fuel their future wealth. Remember, it's a loan from you that is paid back to you at the end. Meanwhile, 20% of Markethive's revenue is also paid to you. This is unique and a gift from the Lord; no other company does this!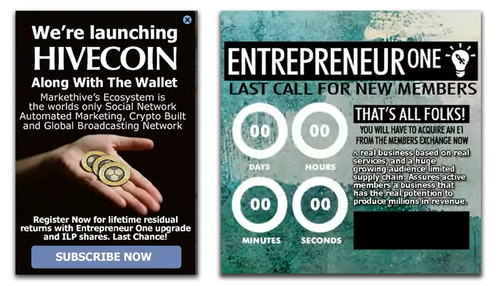 The Markethive wallet has been accomplished and is functional for all intents and purposes. The wallet is just waiting for the Hivecoin launch to step outside of Markethive's door, unleashing it to the global community. We are now very close to assigning Hivecoin and launching it to various wallets and exchanges.
The countdown will be activated at that time, and the announcement that the Entrepreneur One Loyalty Program is closing to new members and will not be available from the company, only E1 members through the E1 Exchange. You will have 30 days from the notification to either become an Entrepreneur One member or, if you have suspended your E1 Status, re-instate your E1 account to receive all the benefits and potential wealth it has to offer.
But why wait? Become an Entrepreneur One now by subscribing for $100/month or save $200 when you purchase an E1 for $1000 for 12 months. Start accumulating your bona fide ILPs now. You'll be an integral part of Markethive's development envisioned for all humanity and be rewarded with a legacy of wealth to enjoy and pass on to your family.
May the Lord bless and uphold you for all eternity...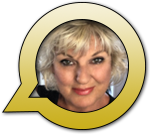 Editor and Chief Markethive:
Deb Williams
. (Australia) I thrive on progress and champion freedom of speech. I embrace "Change" with a passion, and my purpose in life is to enlighten people to accept and move forward with enthusiasm. Find me at my
Markethive Profile Page
| My
Twitter Account
| and my
LinkedIn Profile.
Also published @ Steemit.com; Substack.com
Press Release: EIN Presswire